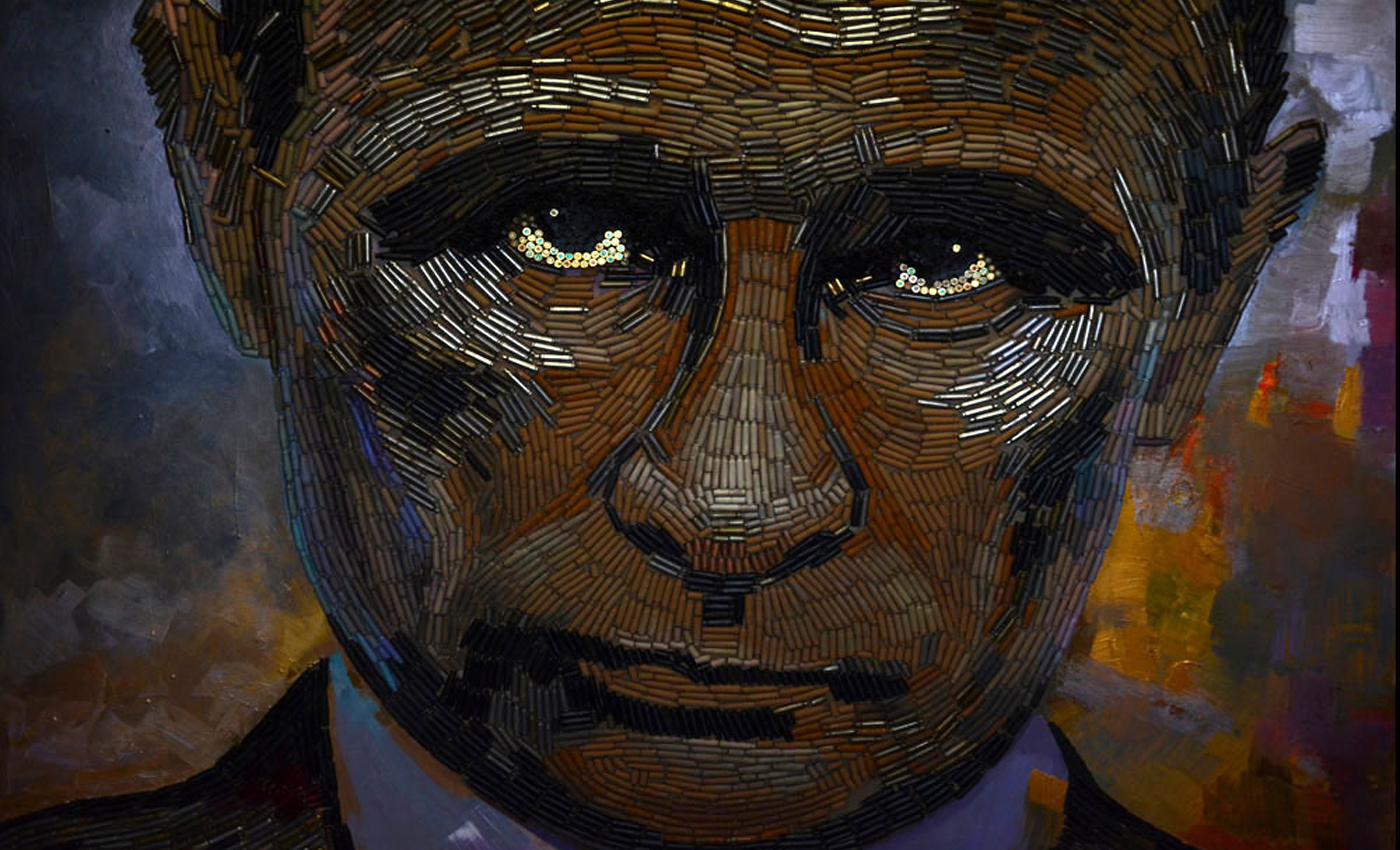 The giant portrait of Russian President Vladimir Putin made of bullet shells was not created during the recent Ukraine invasion, but in 2015.
Amid the developments in Ukraine, an old portrait from 2015 has gone viral on social media. In April 2022, a Facebook user posted a picture of Russian President Vladimir Putin created with bullet casings by a Ukrainian artist. The post accumulated over 6000 shares and 800 likes as of May 2022. However, the mosaic was made in response to the 2014 Russia-Ukraine conflict in Ukraine's Donbas.
The portrait named "The Face of War" of Russian President Vladimir Putin was made from cartridge cases in 2015. The bullets are from the 2014 Ukrainian uprising known as the Maidan Revolution. Although the portrait is authentic, it was not made recently, as the timing of the Facebook post indicates. The artwork was created by Ukrainian artist-activists Daria Marchenko and Daniel Green.
On Daria Marchenko's official website, it is mentioned that around 5,000 bullet shells of different calibers from different weapons were installed in the mosaic. The work has the unusual effect of changing the color and facial expressions with additional lighting. The portrait "The Face of War" (2015) is the signature piece of the "Five Elements of War" exhibition at the Ukrainian Institute of America.
The claim that a Ukrainian artist created a mosaic of Putin with bullets from the Ukrainian front is misleading due to an insufficiency of additional information provided by the user. Indeed, the mosaic was created in response to 2014 Russia's attack on eastern Ukraine.