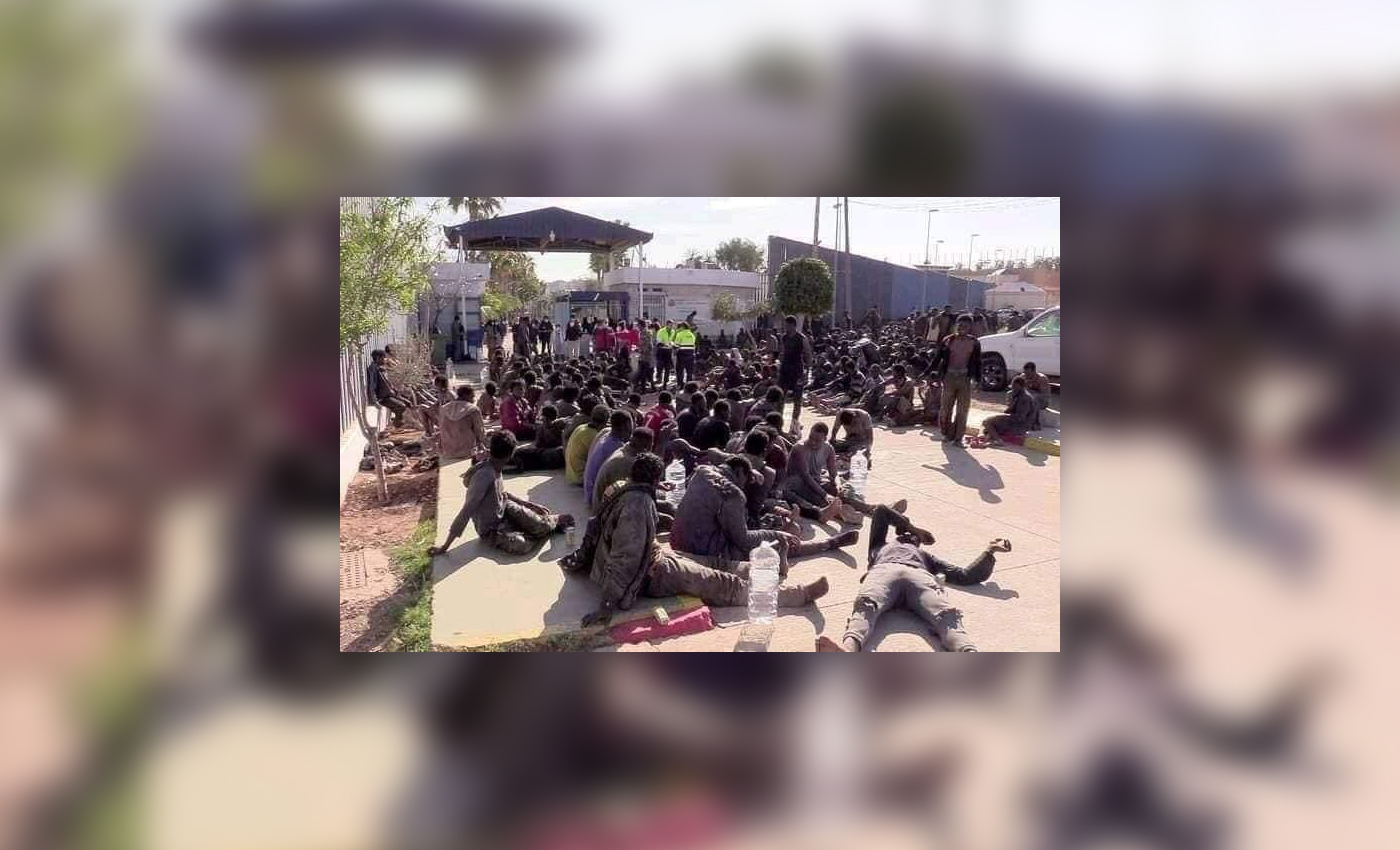 Images of wounded people in temporary camps for asylum seekers in Melilla have been falsely attributed to violence enacted by Ukrainian forces.
A Twitter user shared an image of wounded people with a caption that reads, "In Solidarity with students who had gone into such brutality. We are African, we are not Russia. Government of Ukraine will be held accountable after war for this brutal towards African students." However, this claim is inaccurate. The image is unrelated to the ongoing Russian invasion of Ukraine.
Upon conducting a reverse image search, we found this image posted on Spanish news site La Vanguardia on March 2, 2022, with a headline that, when translated, reads: "2,500 immigrants from Sub-Saharan Africa tried to jump over the barrier at Melilla, of which around 500 succeeded."
The Irish Times similarly reported that the incident occurred on March 2, 2022, when 491 African immigrants of Sub-Saharan origin climbed a border fence separating Spain's Melilla enclave from Morocco, with many people suffering injuries. Those involved were later moved to a temporary center for immigrants and asylum seekers in Melilla.
The photo posted on Twitter was taken during an incident at the Melilla border, a Spanish territory on the North African coast. The misattributed images of injured people have no relation to the Russian invasion of Ukraine. Hence we have labeled this claim as false.
Reference links
La Vanguardia
The Irish Times
Spanish News Today