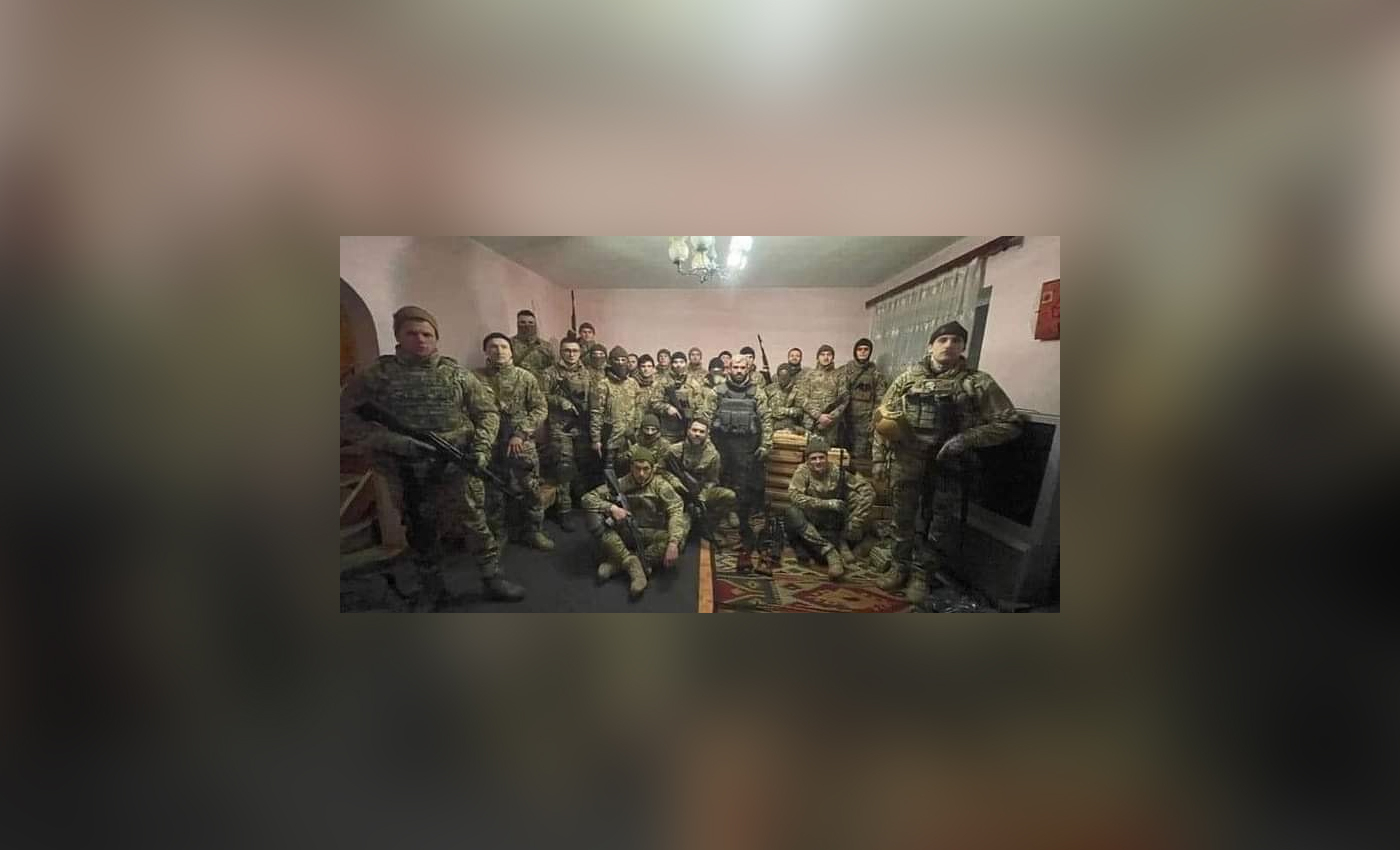 FC Dynamo players have not joined the Armed Forces of Ukraine. The image is of members from Gonor, a Ukrainian far-right group.
Multiple Facebook accounts have shared a photo of men dressed in military uniforms and holding firearms. According to one of the captions on the post, the men in the image are players from FC Dynamo Kyiv, a Ukrainian Premier League football club. The post insinuates that the men have joined the Armed Forces of Ukraine to fight Russia.
This claim is inaccurate. The men in the photo are members of a Ukrainian far-right group known as "Gonor", which means honor. The Italian fact checking organization, Facta, reported that Serhii Sterneko, a Ukrainian right-wing activist and member of Gonor, first shared the image on his Facebook page on February 24, when Russia invaded Ukraine. Gonor also shared the photo on its Instagram account, @gonor.group. According to Vice, the right-wing group describes itself as a "civic activist movement."
FC Dynamo Kyiv's social media manager, Bogdan Ilyuk, confirmed to Reuters that the team's players did not appear in the photo.
Reference links
Facta
U.S.