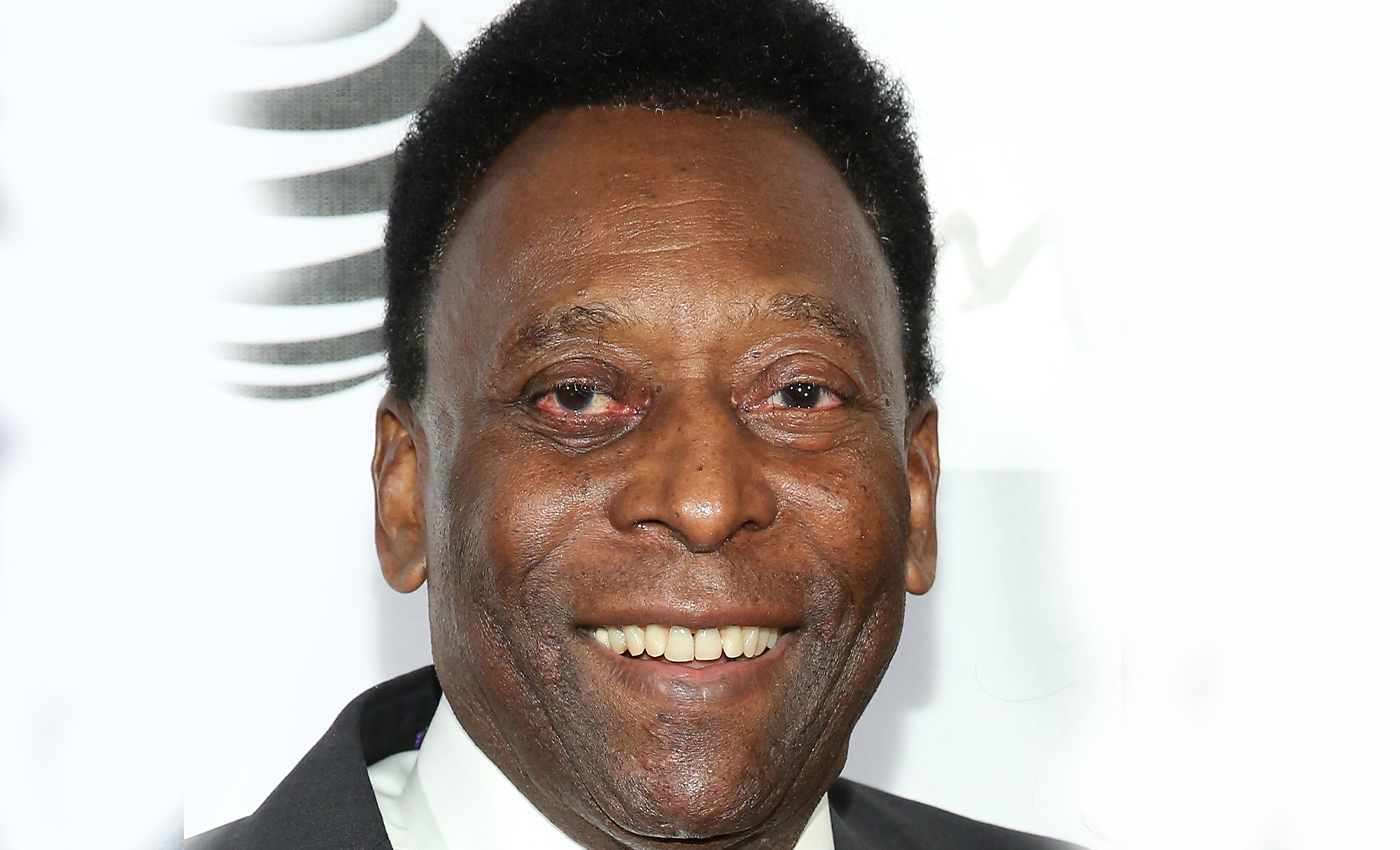 Pelé has been hospitalized since November 29, 2022, due to a respiratory ailment aggravated by COVID-19. He is at no imminent risk of death.
Editor's Note: At the time this fact check was published on December 6, 2022, Pelé was alive and being treated in a hospital for a respiratory ailment exacerbated by COVID-19. However, on December 29, the Brazilian football legend passed away after his health worsened during his hospital stay. According to the medical center where he had been admitted, Pelé died of multiple organ failure resulting from cancer, which he had been battling since 2021.
Context
On November 29, 2022, Edson Arantes do Nascimento, better known as Pelé, aged 82, was admitted to Albert Einstein Israelite Hospital in Brazil due to a respiratory condition aggravated by COVID-19, according to ABC News. Pelé posted on Instagram, thanking Qatar for paying tribute by placing his picture on a building with the caption "Get Well Soon." In the Instagram post, he gives a general update saying he visits the hospital once a month. Following this, numerous social media users and fans expressed concern about his health. Shortly after, multiple social media posts falsely stated he had died. One such Facebook post on December 4 claimed, ''BREAKING: Football legend Pele has passed away at age 82, RIP Legend. YOU WILL ALWAYS BE REMEMBERED!!!'' Approximately 2.3 thousand people liked the post, and many comments left condolences for the footballer's family.
In Fact
The lack of any significant Brazilian news broadcast indicated that Pelé's demise was fake news, as the death of a footballer of his stature would have made headlines on all networks. On November 30, Kely Nascimento, Pele's daughter, posted on Instagram regarding her father's health, saying: "Lots of alarm in the media today concerning my dad's health. He is in the hospital regulating medication." Kely, who lives in the U.S., added: "There is no emergency or new dire prediction. I will be there for New Years and promise to post some pictures."
On December 4, Pele also posted a note on Instagram thanking the entire medical and nursing staff, citing a hospital statement. The English translation of the hospital statement read: ''Edson Arantes do Nascimento was admitted to the Hospital Israelita Albert Einstein last Tuesday (29) for a reassessment of chemotherapy for a colon tumor, identified on September 2021.'' The statement further said he is still receiving treatment, and his condition is stable. His respiratory illness responded well to treatment, and his condition hasn't worsened in the last 24 hours.
ABC News reported that his daughters, Kely and Flavia Nascimento, and grandson, Arthur Arantes do Nascimento, said Pelé is anticipated to leave the hospital in São Paulo once he has fully recovered from the respiratory infection. It further reports that Kely, speaking to TV Globo, said, "He is not saying goodbye in a hospital at the moment."
Pelé underwent colon surgery in September 2021 to remove a tumor, but neither the hospital nor Pelé's family has disclosed whether the tumor had grown. The Brazilian daily newspaper Folha de S.Paulo reported that Pelé had been placed on palliative care because his chemotherapy was no longer working, and he was only being treated to relieve pain and shortness of breath. Every time Pelé has visited a hospital for treatment or an illness in the past few years, there have been false reports of his demise, states the New York Times.
Pelé holds the record for the most goals scored by the Brazil football team, with 77 goals in 92 games. He also contributed to Brazil's World Cup victories in 1958, 1962, and 1970.
The verdict
Pelé is still alive and being treated in a hospital for a respiratory ailment exacerbated by COVID-19. The 82-year-old's family clarified that there was no immediate danger of death. Social media posts declaring that Pelé has died are false; therefore, we have marked the claim as false.