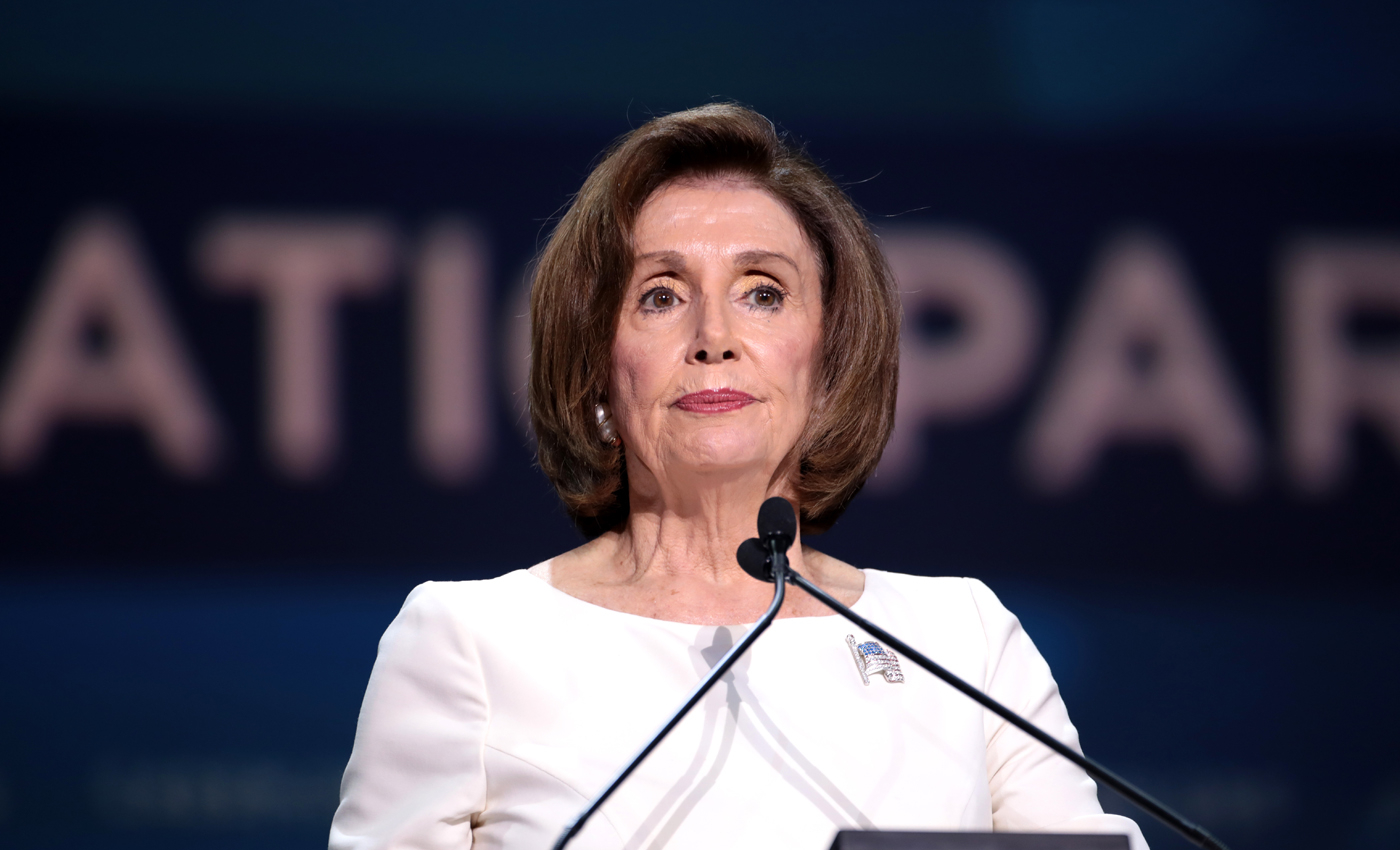 Nancy's son-in-law Michiel Vos, a journalist, was covering the Capitol riot when he encountered Jake Angeli. Angeli has no connection to Nancy Pelosi.
On January 6, Trump-supporters led a riot in the U.S. Capitol, where they breached the Capitol, broke windows, and climbed inside the building wishing to overturn the result of the election. Michiel Vos, a Dutch-American journalist, who is married to Alexandra Pelosi, daughter of Nancy Pelosi, Speaker of the United States House of Representatives, was also present at the Capitol during the riot. Vos was a correspondent for the Dutch television network RTL 4, reporting from the Capitol riot on the day.
During and after the riot, many conspiracy theories surfaced on the internet. One such theory showed a picture of Vos and Jake Angeli, also known as the QAnon Shaman, together, with the claim that Vos colluded with Angeli along with the Speaker of the House and her daughter, in "an elaborate, secret, months-long plot to cultivate Angeli's public persona and then unleash him as an agent provocateur at the January 6 riots." While there is a picture of the two of them together, it has been taken out of context. The claim made along the picture is baseless and false.
While reporting from the Capitol riot, one of Vos' dispatches included a photograph of Vos and Angeli, which can be watched on RTL 4's website. The photograph was taken out of its proper, original context and was shared online with misleading and baseless information.
Logically has also debunked the claim that AntiFa stormed the Capitol. Angeli was one of the people who stormed the building, and he is an active Trump and QAnon supporter and has participated in many rallies in his home state.