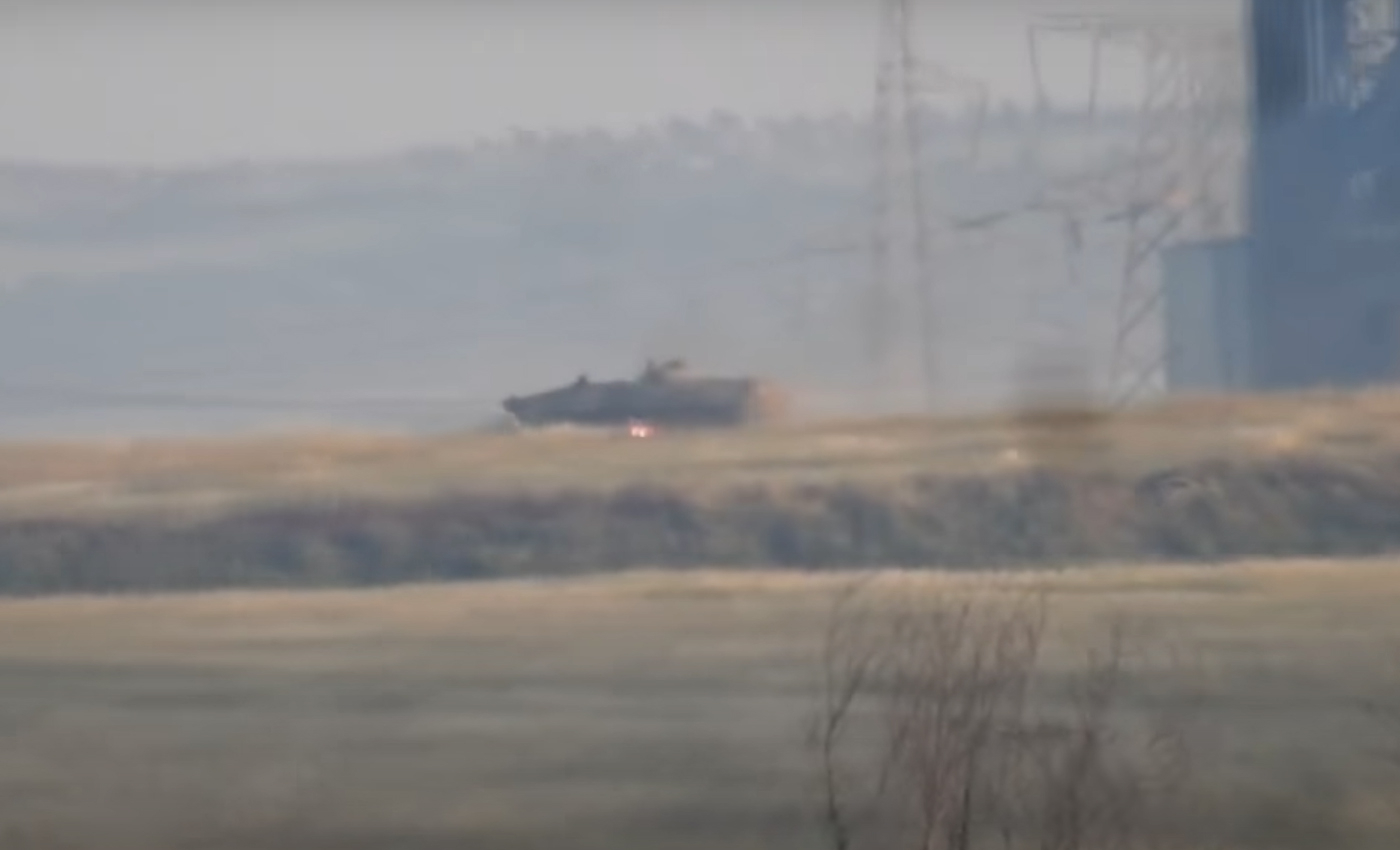 A video from 2017 showing an attack by a Syrian ATGM is miscaptioned and is not related to the Russian invasion of Ukraine.
A video posted on social media that has gone viral claims to show footage of a Ukrainian ATGM hitting a Russian tank. In the low resolution clip, a tank is seen being tracked by a laser target, then exploding. A Ukrainian song plays over the footage. However, this clip is from a video made in 2017.
On April 2, 2022, Forbes reported that Ukraine had deployed the Stugna-P and Corsar, a locally made anti-tank guided missile (ATGM), against Russian forces. In addition, they used foreign-supplied anti-tank guided missiles, such as the American Javelin.
Using screenshots taken from the footage, we conducted a reverse image search and found the full length original version of the clip on YouTube. The footage was uploaded to a channel named Mark Iraq on May 7, 2017, with the title "FSA blowing up Assad BMP with TOW in Northern Hama." The video also shows the Free Syrian Army(FSA), an armed group in Syria, talking in Arabic, with an Arabic logo in the top left corner of the frame. It does not include any songs or music. At the beginning of the video, men in military uniforms can be seen with cameras recording the attack. Near the end of the video they can also be heard exclaiming after the tank has exploded.
Ukrainian blog TANKS IN BATTLE published the same complete video on May 8, 2017. The blog post says it shows Syrian rebels destroying the BMP regime of Bashar al-Assad in North Hama.
Reference links
YouTube
Tanks in Battle
Forbes
Business Insider