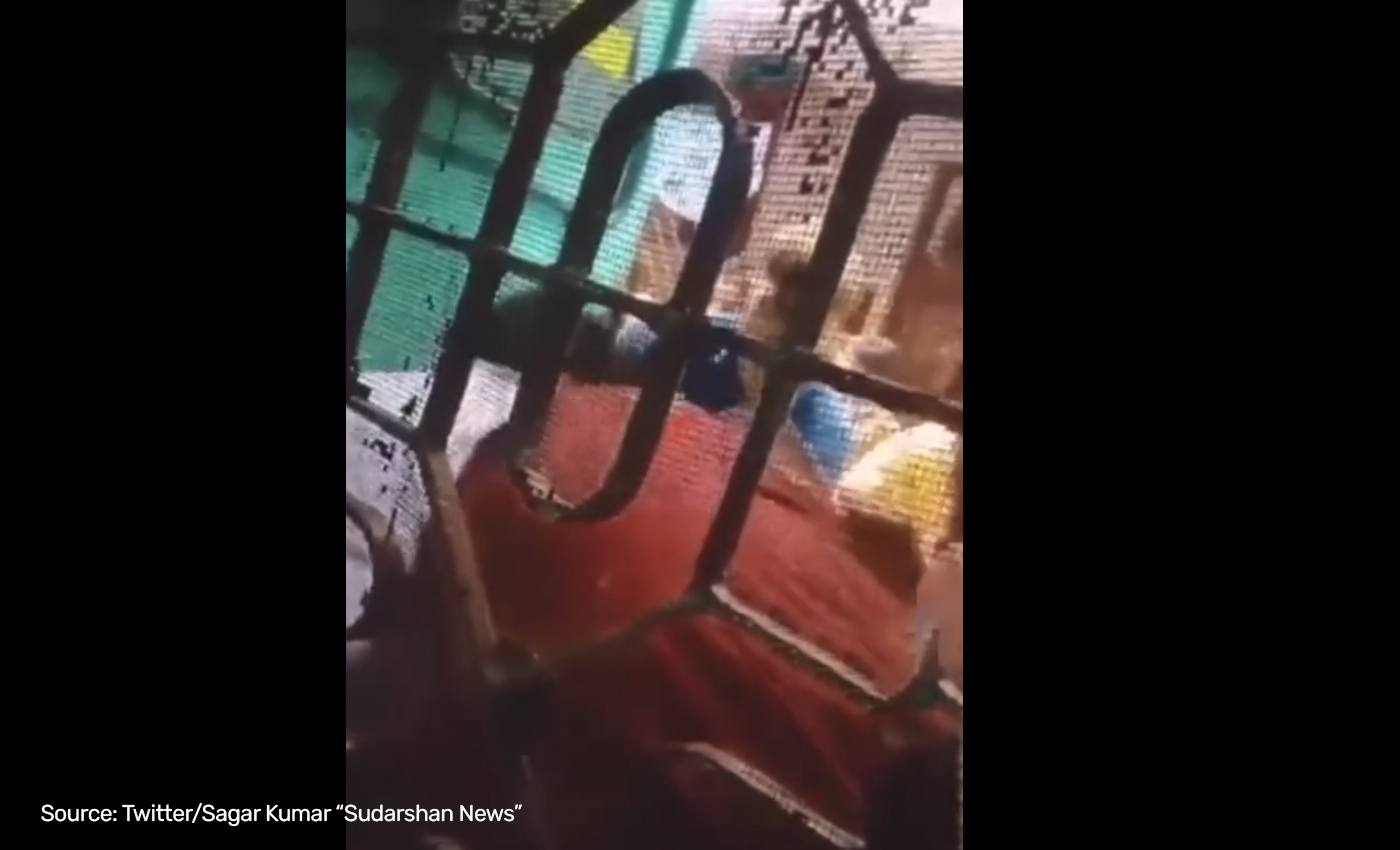 Delhi Police has ruled out a communal angle in the matter. The victim did attend the Hindu festival, but the attack was a result of a family dispute.
Context:
Early in April this year, clashes between some Hindu and Muslim groups had broken out in northeast Delhi during the celebration of the Hindu festival Hanuman Jayanti. Ever since many false and misleading posts regarding communal clashes, especially in northeast Delhi, have been viral on social media. One such post was shared in the wake of Hindu festival of Ganesh Chathurthi, celebrated on August 31, from a verified Twitter account of journalist Sagar Kumar of Sudarshan New. On September 10, Kumar posted a video with the caption (translated from Hindi) "Terror of Jihadis in Mongol Puri. Shahrukh, Sameer and Shabbir kill Armaan by butchering Armaan and his companions with knives. Armaan's fault was so much that he was standing watching Ganesh Chaturthi and was wearing gulal on his face. After all, when will the crime in Sultan Puri and Mongol Puri stop..?"
In fact:
While, a stabbing incident did take place in Mongolpuri in northeast Delhi in early September, wherein the accused and the victim were both from the Muslim community, the Delhi Police has denied any communal angle in the case.
In a video released on Twitter on September 10, Additional Deputy Commissioner of Police (outer district) Amit Verma, said a youth named Armaan was reported murdered in the Mangolpuri area in Delhi. The police investigation revealed that the stabbing was due to some family dispute between two families of the same community. Two other youths, Moin Khan aka Monty and Fardeen, were also injured in the incident. The police official added that there was no communal angle related to this case.
According to Hindustan Times, the deceased's family has claimed that their son's presence at a Ganesh Chaturthi function led to the attack, but the police ruled out any communal angle. The police suspect various reasons behind the stabbing, such as an old family dispute and personal enmity. "The two families have been in a dispute since long and have clashed in the past as well. The main bone of contention between them is establishing their dominance in the area. No communal or religious angle is involved in the attack," Verma told HT.
HT also reported that the attack was captured on camera by a local resident but the authenticity of the video could not be verified. The same video was probably shared by Sagar Kumar, however, with a misleading narrative. It is also important to note that his employer, Sudarshan News has been called out in the past by other fact-checking organizations for regularly spreading communally-divisive information.
According to NDTV, the attack on Armaan was reported on September 9, 2022, at 4.36 pm at K-Block, Mangolpuri area. The three victims were taken to Sanjay Gandhi Memorial Hospital, where Armaan was declared "brought dead," said the police. They told the media that one of the victims, Fardeen, who had suffered minor injuries, said there was an altercation outside Shahrukh's house with the latter's brother Shahbir while he was going on his motorbike. Fardeen and Monty went back home to solve the issue peacefully, but Sharukh abused them, and later Armaan, their cousin, joined the heated argument, which led to the stabbing.
Speaking to Arpan News (a local YouTube channel), Armaan's father said his son was cleaning his bike when his friends called him to the Ganapati procession (0.58 seconds), where he was splashed with some colors, but he returned home soon. On returning from the procession, he heard some noise and went to see what was happening, and there he was attacked along with his cousins. Arpan News reports that Armaan's father also clarified that there was no communal angle in this matter. He also mentions that police have arrested Saif, Vineet, and Sharukh.
The verdict:
The police have ruled out a communal angle in this matter and blame an old family dispute for the attack. Hence, we mark the claim as misleading.