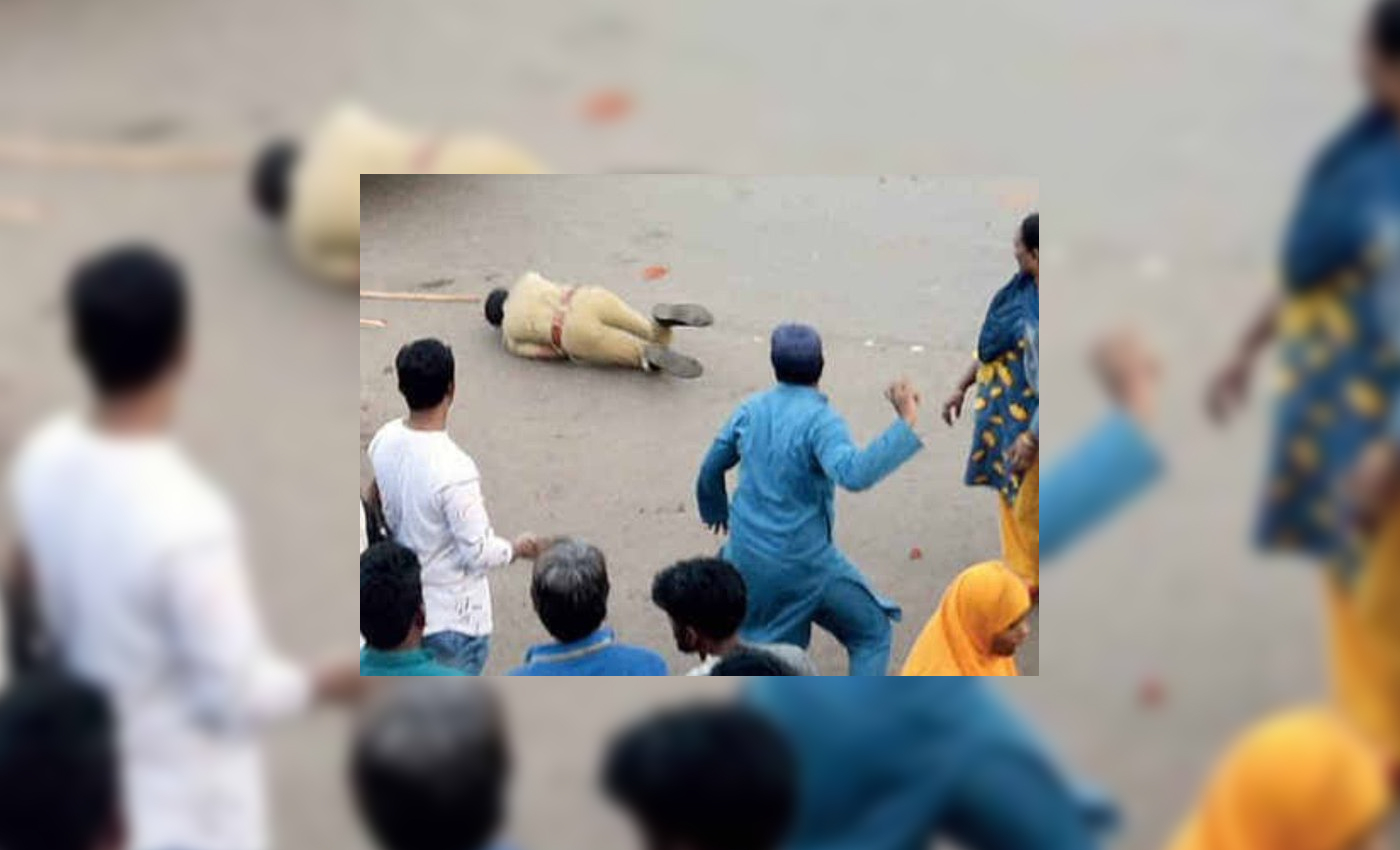 The image is from violence that erupted at an anti-CAA protest in Ahmedabad in December 2019.
On April 16, 2022, communal violence broke out in northwest Delhi's Jahangirpuri area during a religious procession leaving many police personnel injured. As images and videos of the incident surface, several social media users are sharing a picture of an individual attacking a police officer lying on the ground. The image is being linked to the Jahangirpuri violence, but dates back to 2019.
The image was originally published by the Times of India on December 20, 2019. The image was used in a report about a protest against the Citizenship Amendment Act (CAA) that turned violent in the Shah-E-Alam area of Ahmedabad, Gujarat. At least 30 police officers, including a DCP, an ACP, and a PI, were injured due to stone-pelting and assault at the time.
Further, we found a corresponding YouTube video from December 20, 2019, uploaded by TV9 Gujarati with the caption "Videos of violent anti-CAA stir in Shah-e-Alam area that leaves over 20 policemen injured |Ahmedabad." Around the two-minute mark in the video, a man wearing a blue outfit is seen throwing a stone at the police officer who has fallen to the ground, similar to the image in question. There are other similarities between the image currently being shared and the video, including a woman wearing a blue-yellow outfit standing in the vicinity.