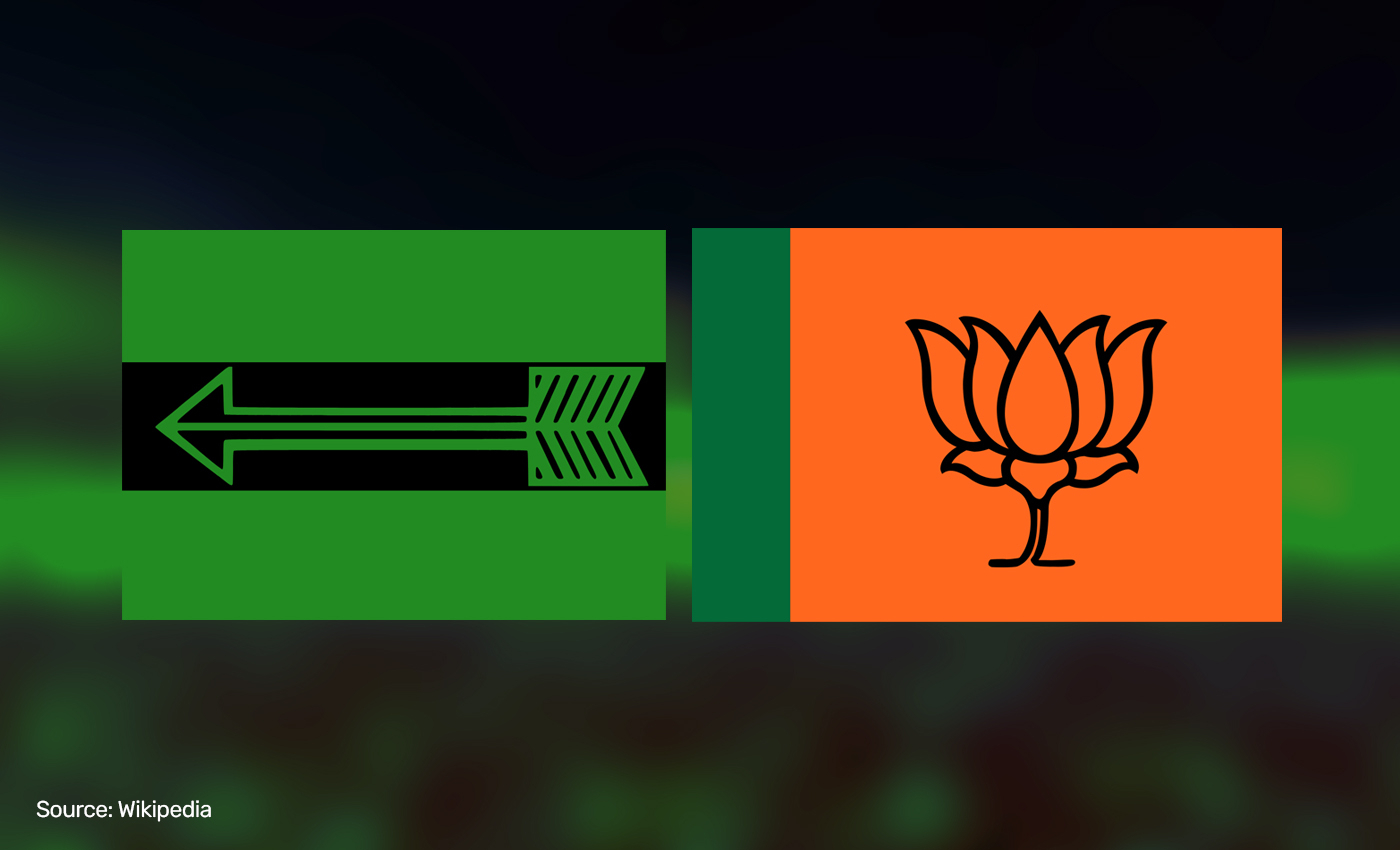 BJP and Trinamool worker's scuffle in West Bengal has been shared as a clash between JD(U) and BJP in Bihar.
Context:
In the aftermath of Nitish Kumar walking out of the JD(U)-BJP alliance in Bihar and forming the government with the support of earlier opposition parties, social media is abuzz with false claims and misinformation. A video making rounds on social media show a group of people attacking some passengers on an electric rickshaw. The vehicle in the video appears to be a campaign vehicle for Bharatiya Janata Party (BJP) with multiple flags of the saffron party and two loudspeakers. The video was shared on Twitter on August 9, 2022, by a user with the handle @Rajinde90657335. He claims the incident was a fallout of the break up of the JD(U)-BJP coalition government. The description read, "This video shows how angry people are at BJP, it has only been half a day since the alliance has broken, and this is what the public has resorted to…More trends are coming," the user stated." The description has been translated from Hindi to English.
In fact:
The video in question was part of a report published by Tv9hindi— a website run by the Tv9 newsgroup. The published report stated that Trinamool Congress(TMC) and BJP workers clashed with each other on August 5, 2022, at Khadinamod in Chunchuda's Hooghly district of West Bengal. The report said the two groups attacked each other fiercely with sticks. According to the report, TMC MLA Asit Banerjee alleged that he was forcefully stopped and abused by BJP workers on the road, and after he was hit, TMC workers came to defend him. On the other hand, BJP alleged that Banerjee wielded a stick against them and ordered his party supporters to attack their peaceful rally.
The official Facebook account of ETV Bharat West Bengal also posted the same video captioned "Chinsurah TMC MLA: Trinamool MLA caned BJP workers!"
Leader of opposition in the West Bengal Legislative Assembly and BJP MLA Suvendu Adhikarihas also shared the video on August 9, saying, "Yesterday Asit Mazumdar, TMC MLA from Chinsurah, Hooghly thrashed a BJP Karyakarta (worker) for campaigning democratically. Those who questioned @India_NHRC's post-poll violence report, citing 'Law of the ruler, not the rule of law' in WB (West Bengal), haven't seen @MamataOfficial's GOONDA Raaj (mob rule)." He had also tagged Prime Minister Narendra Modi's personal account in the post.
This is one of the many scuffles that have taken between the two parties in recent years. Workers of the two parties had locked horns in late February during the Civic polls in North 24 Parganas.
Verdict:
The viral video is from West Bengal and has been falsely linked to Bihar. There are no reports of BJP members getting thrashed after JD(U) pulled out of the NDA alliance. Therefore, we have marked this claim false.
Reference links
TV9 Hindi
Twitter
Facebook
Business Standard