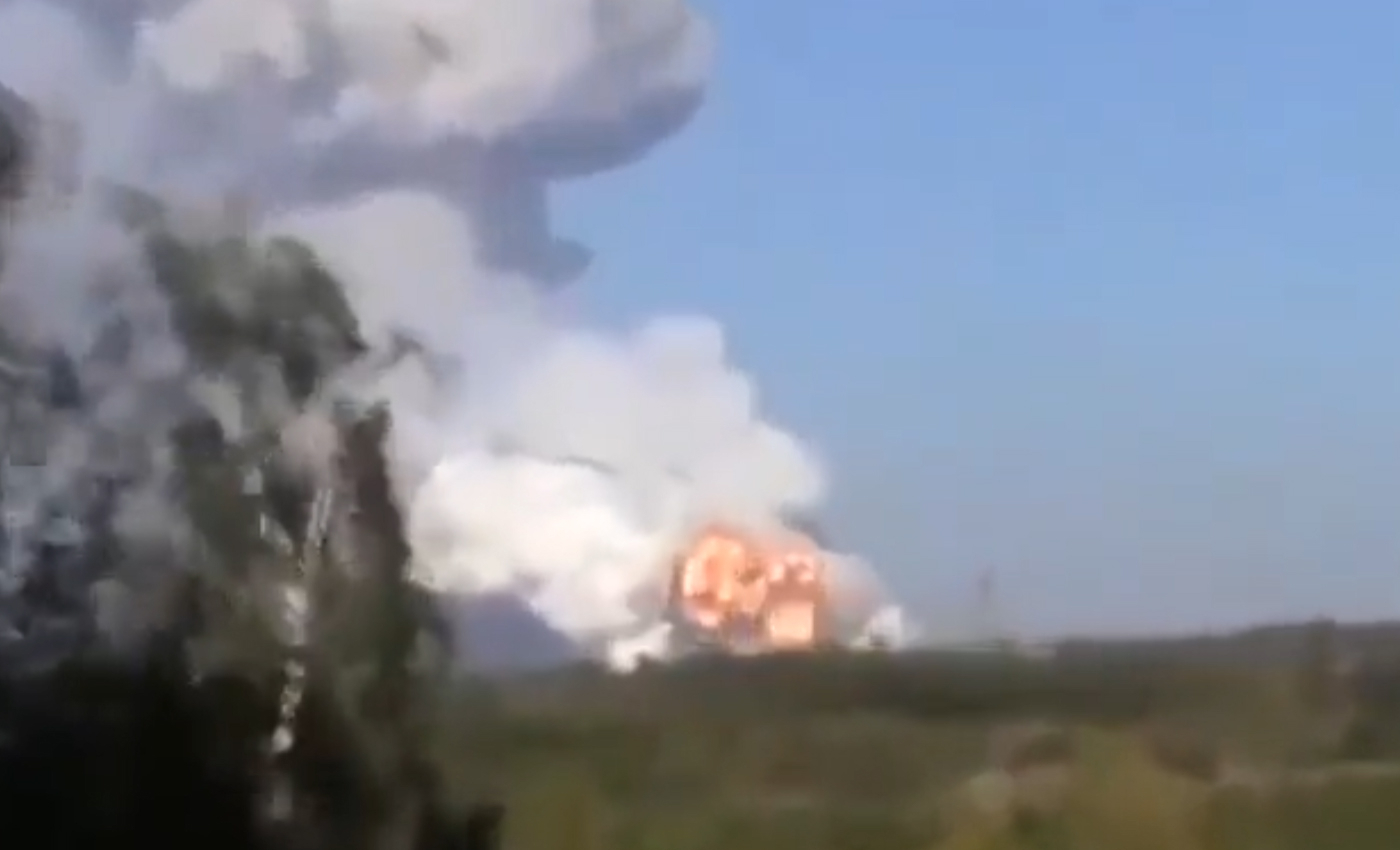 An old video from a 2014 explosion in Donetsk, a city in eastern Ukraine, has been falsely shared as a recent explosion in Severodonetsk, Ukraine.
Context:
Many old and fake images circulating on social media have been linked to the situation in Ukraine since the Russian invasion began in February 2022. One such Twitter post read, "There was a powerful explosion at the Azot plant in Severodonetsk. Hundreds of Ukrainian military are based at the facility." The post has garnered 335 likes and 100 retweets. However, the claim in the tweet is false.
In fact:
Through reverse image search, we found that a similar video was uploaded on the VK platform on November 19, 2014, by Oleg Opara with the caption "Explosion Point U 20.10.14 Donetsk."
The viral video was also found on the EuroMaydan YouTube channel posted on September 20, 2014. The video reports that the explosion occurred on September 19, 2014, at a warehouse in the Donetsk region of eastern Ukraine. Therefore it confirms that the video is from 2014 and it is from the Donetsk region. It is not clear what caused the explosion in the Donetsk region.
According to the BBC report, Russian shelling created a massive fire at a chemical facility in Ukraine's Severodonetsk city. Serhiy Haidai told Ukrainian television that the blaze began on June 11, 2022, after a leak of tens of tonnes of oil from faulty radiators at the Azot facility. Hundreds of civilians were said to have taken shelter in the factory. Furthermore, the Russian military claims to have taken control of all civilian areas in Severodonetsk.
The verdict:
The video of 2014 in Donetsk in eastern Ukraine has been misattributed as a recent explosion in Severodonetsk, Ukraine. Hence we have marked this claim as false.
Reference links
VK
YouTube
BBC News