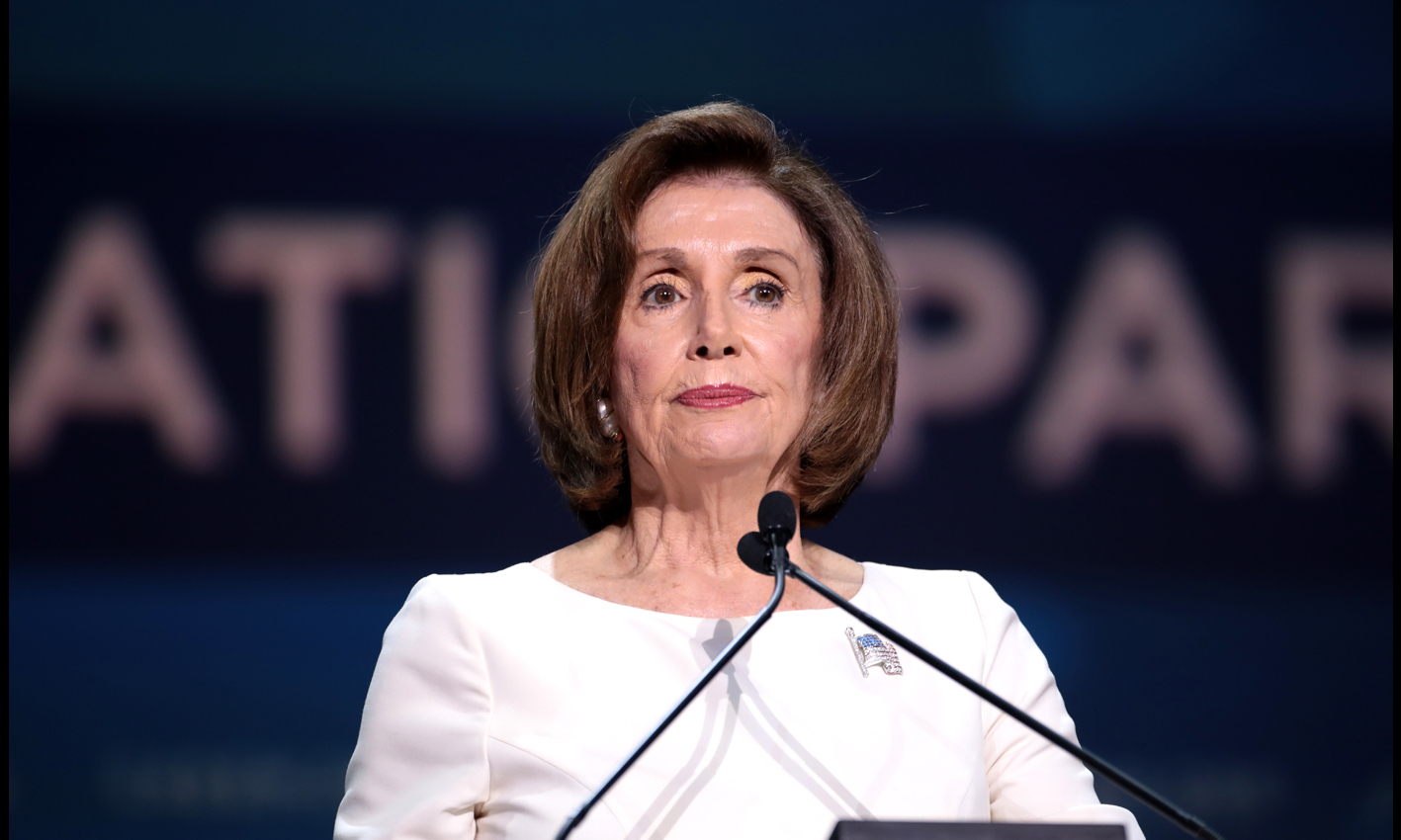 Nancy Pelosi has not been arrested. Video clips of Pelosi with her security detail are being shared with unsubstantiated claims.
Context
Paul Pelosi, the husband of Speaker of the United States House of Representatives Nancy Pelosi, was recently attacked at their home in San Francisco on October 28, 2022. Responding officers arrived on the scene and apprehended the attacker upon receiving a 911 call. This incident coincided with the U.S. mid-term elections, in which Democrats and Republicans were fighting to take control of the House and Senate.
Since then, several baseless rumors have circulated on social media platforms. A short video clip of Nancy Pelosi entering her vehicle, flanked by three women, has been widely shared on Facebook, claiming that it is "live footage from the NBC Bay city of Nancy Pelosi being arrested." The post, published on November 4, also carries a picture of Pelosi with one of the same women and claims that this picture shows her with U.S. Marshalls, photographed during President Joe Biden's "fake inauguration." However, this claim is baseless.
In Fact
We found that NBC Bay Area had published the video being shared in the post on October 30, captioning it, "WATCH: Nancy Pelosi Leaves San Francisco Home." The video description reads: "House Speaker Nancy Pelosi is seen leaving her house in San Francisco Sunday. Her husband, Paul Pelosi, continues to recover following an attack at their home." No mention is made of Pelosi being arrested. A similar video of Pelosi leaving her home the next day, flanked by two of the same women, was published by Politico. It is clear then that Pelosi leaving her home this way is routine, and the people seen are merely her security detail. Pelosi's position as a senior legislative leader means she has a security team supplied by Capitol Police.
According to the viral video, Nancy Pelosi was purportedly arrested on November 4, 2022. While Pelosi has not been spotted in public much since the break-in, on November 5, CNN aired her first on-camera appearance since the attack. In the video statement delivered from her home, Pelosi thanked everyone for the kind words and prayers for Paul Pelosi. At the beginning of the video, she stated that Paul had been brought home the previous day and was recovering well from his injuries. Further, after the attack on her husband, Pelosi's first sit-down TV interview was after returning to Washington, D.C., with CNN's Anderson Cooper. This interview was aired on November 7, 2022, and shows that the Speaker was not in the custody of the U.S. Marshalls.
We found no evidence in news reports or otherwise that Pelosi had been arrested.
The picture claiming to show Pelosi's arrest during President Biden's inauguration was from January 13, 2021, when she was at the Capitol in Washington D.C. to attend the proceedings to impeach then-president Donald Trump. On the Getty Images website, we found similar images of Pelosi and the two women in her security detail from that day at the Capitol. The same image went viral in January 2021, before President Biden's inauguration, claiming that U.S. Marshalls escorted Pelosi out after arresting her. These claims are also baseless, as the Speaker was seen at several events in the days that followed.
The rest of the caption of the Facebook post alleges that Pelosi was arrested for an assassination attempt against Trump. This claim is unsubstantiated, and no assassination attempt has recently been reported against the former president.
The Verdict
A video of Nancy Pelosi leaving her San Francisco home, accompanied by her security detail, has been falsely used to claim that U.S. Marshalls arrested her. An old photo used to back up this false claim also has no basis in truth and shows her with her security detail in the Capitol, not being taken into custody by U.S. Marshalls. Further, Pelosi has appeared on camera, delivering a statement or an interview to a news channel days after her alleged arrest. No news reports, local or mainstream, corroborate the claim that she has been arrested. Therefore, we have marked this claim false.