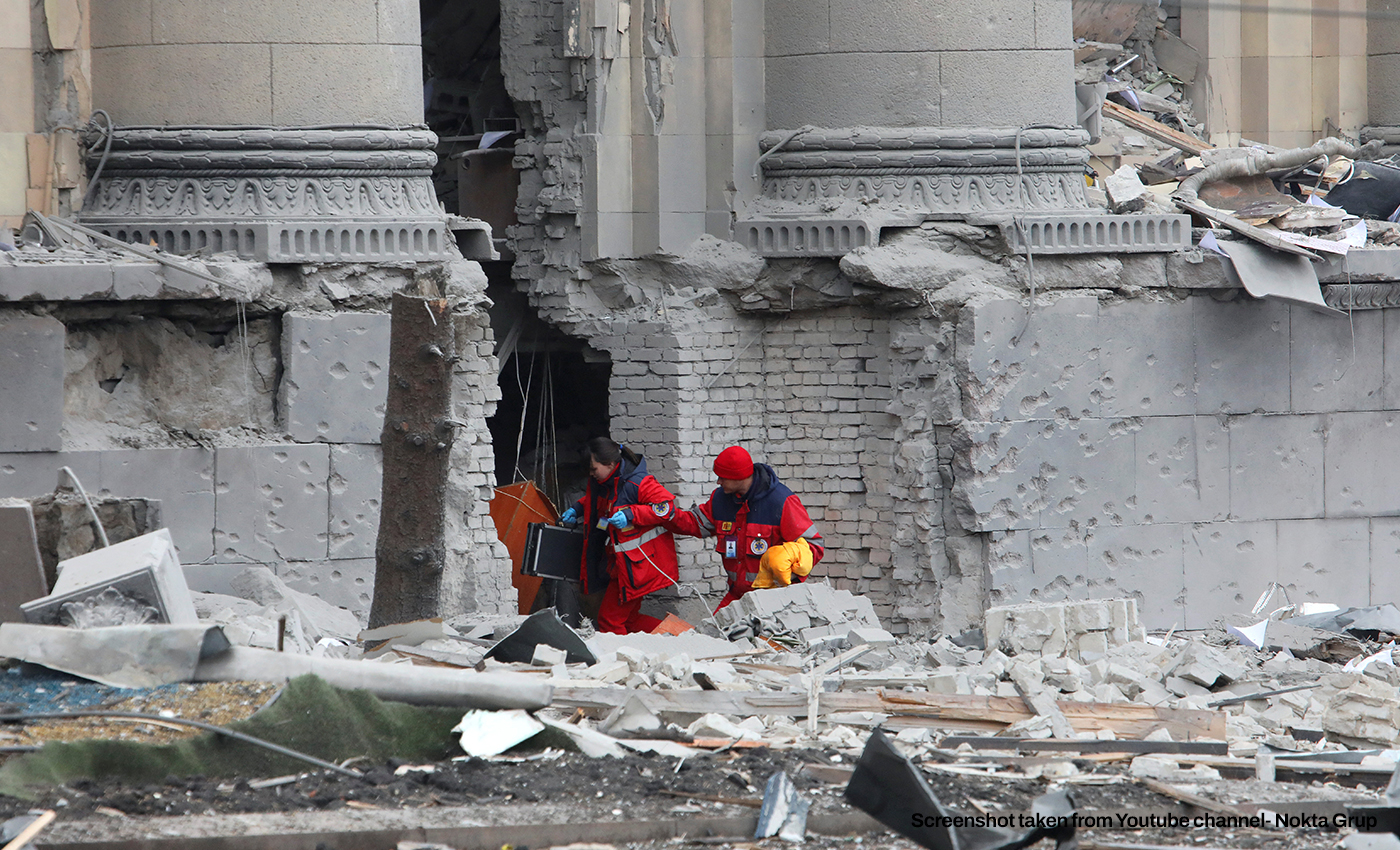 The picture of a Ukrainian woman injured during a Russian airstrike in Chuhuiv was taken on February 24, 2022, and she is not a crisis actor.
Many false claims have been circulating online since the Russian invasion of Ukraine began on February 24, 2022. Some pro-Russian conspiracy theorists have made accusations that videos and images shared by mainstream media are fake. One such image of a woman grievously injured and covered with bloodstains, published by many international newspapers, was shared widely and labeled as a hoax.
The woman was injured when an apartment complex was targeted by the Russian forces in Chuhuiv, eastern Ukraine. Several people claimed that she was a "crisis actor," and that the image was from a 2018 gas explosion that took place in the Russian city of Magnitogorsk. We found the claim to be completely false.
On verification, we found that the photograph in question was taken by the Anadolu agency's freelance photographer, Wolfgang Schwan. He was the first journalist present at the scene, and documented the whole incident. Metadata showed that the image was created on February 24, 2022.
Further, the images and video grabs of the fire in Chuhuiv do not correspond with the gas explosion in Magnitogorsk in 2018. The photo was taken on the same day Russia bombed Kharkiv. The State Emergency Service of Ukraine posted that a building was set on fire on February 24 at 08:23 as a result of Russian shelling at building No.157, Aviator district, Chuguyiv. The investigative website Bellingcat has geolocated the exact location to an area near the Chuguyev airport.
It is evident that the image of a woman in Ukraine with bandaged head and blood on her face was taken in 2022 and not 2018, so the claim is marked as false.