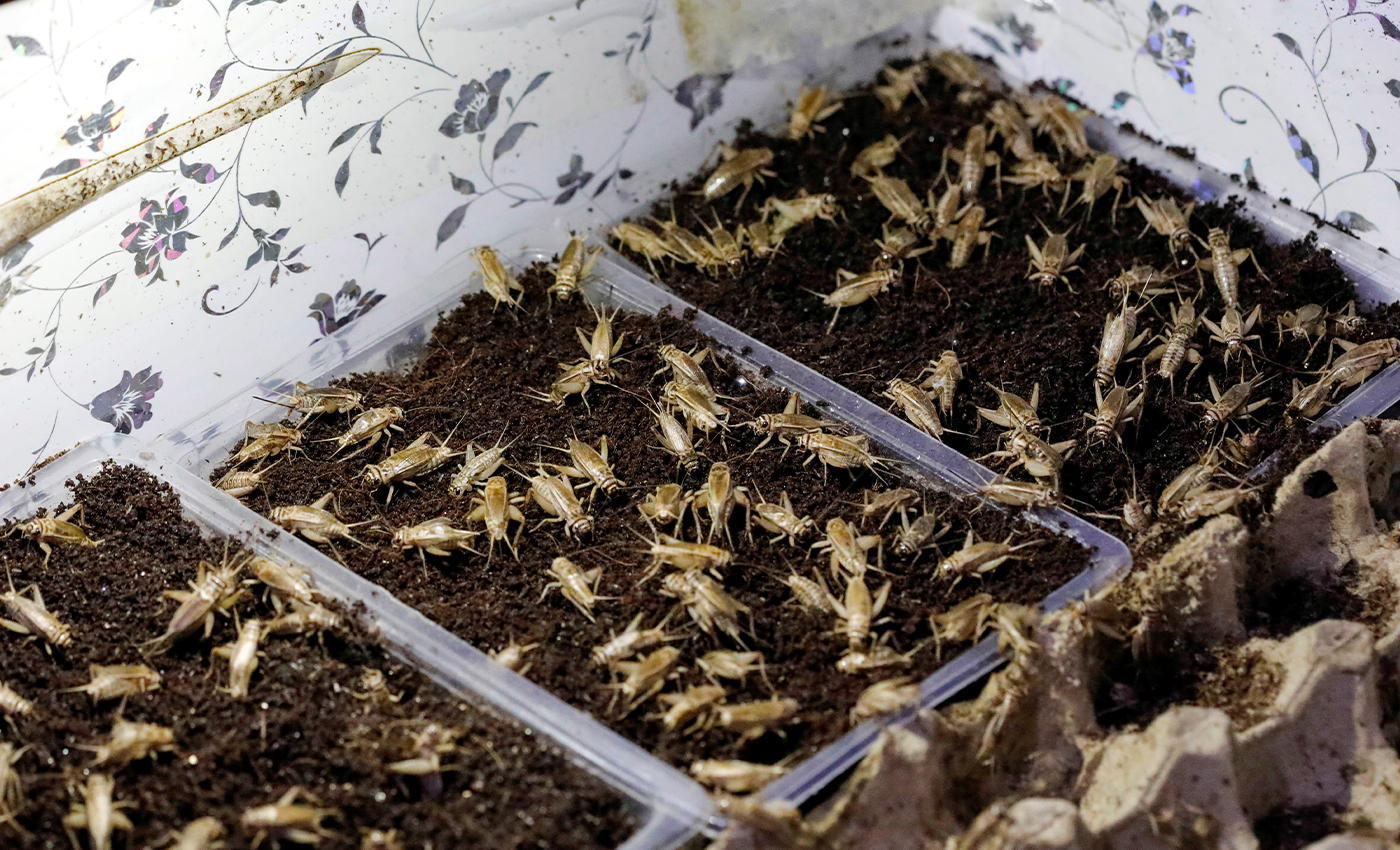 The cricket production facility intends to address food insecurity and supply nutrient-rich protein food. It is unrelated to the purported elites.
Context:
The world has been facing acute food insecurity due to factors including the COVID-19 pandemic, the Russian invasion of Ukraine, climate change, and surging prices. Millions of people are on the edge of starvation. According to the United Nations, food shortages will likely worsen unless the production is doubled in the next thirty years, and innovative strategies are needed to combat hunger.
Amid this, many on social media have been spreading messages that elites of the developed world are pursuing their agenda to take control of the population by creating food shortages. A Facebook post alleged that the launch of a cricket production facility in Canada was intended to force people to eat bugs rather than meat. The rumor has expanded in the wake of many fire incidents at the food processing plants and warehouses in the U.S. in the first few months of 2022. These fires have been linked to conspiracies stating that the elites are deliberately creating food shortages. However, these assertions are baseless.
In fact:
Firstly, claims about planned food shortages surfaced in the aftermath of food factory fires in the U.S. These incidents were linked to the World Economic Forum's "Agenda 2030" initiative to spread misinformation that elites like Bill Gates are deliberately causing food shortages by creating factory fires. Logically has previously debunked such claims.
Secondly, the CEO of the Aspire food group, Mohammed Ashour, who participated in a challenge to solve critical challenges about food scarcity, came up with the idea of setting up a plant that caters to the manufacturing of cricket farming protein production in London, Ontario. In February 2021, the Aspire Food Group announced that it would start a project to address the food shortage problem plaguing the world. The group is said to pioneer alternative insect agriculture as a protein alternative and use it as a superfood. The company would support the farm community through large-scale commercialization and meet the massive demand for protein in the human and pet food market.
This research and the technological advancements in using crickets as a protein source are in no way related to the Great Reset Initiative. Furthermore, these products developed by the Aspire food group do not intend to replace meat or other commonly used food products. The current food shortage crisis is caused by the rising fuel costs disrupting the global supply chain demand, and the ongoing Russian invasion of Ukraine.
The verdict:
It is evident that the cricket production facility was initiated to address food shortages. We have marked the claim as false as there is no evidence of regular crickets replacing meat or other food products people consume. This innovation is unrelated to the purported elites, and its only aim is to address food shortages by providing nutrient-rich protein food.