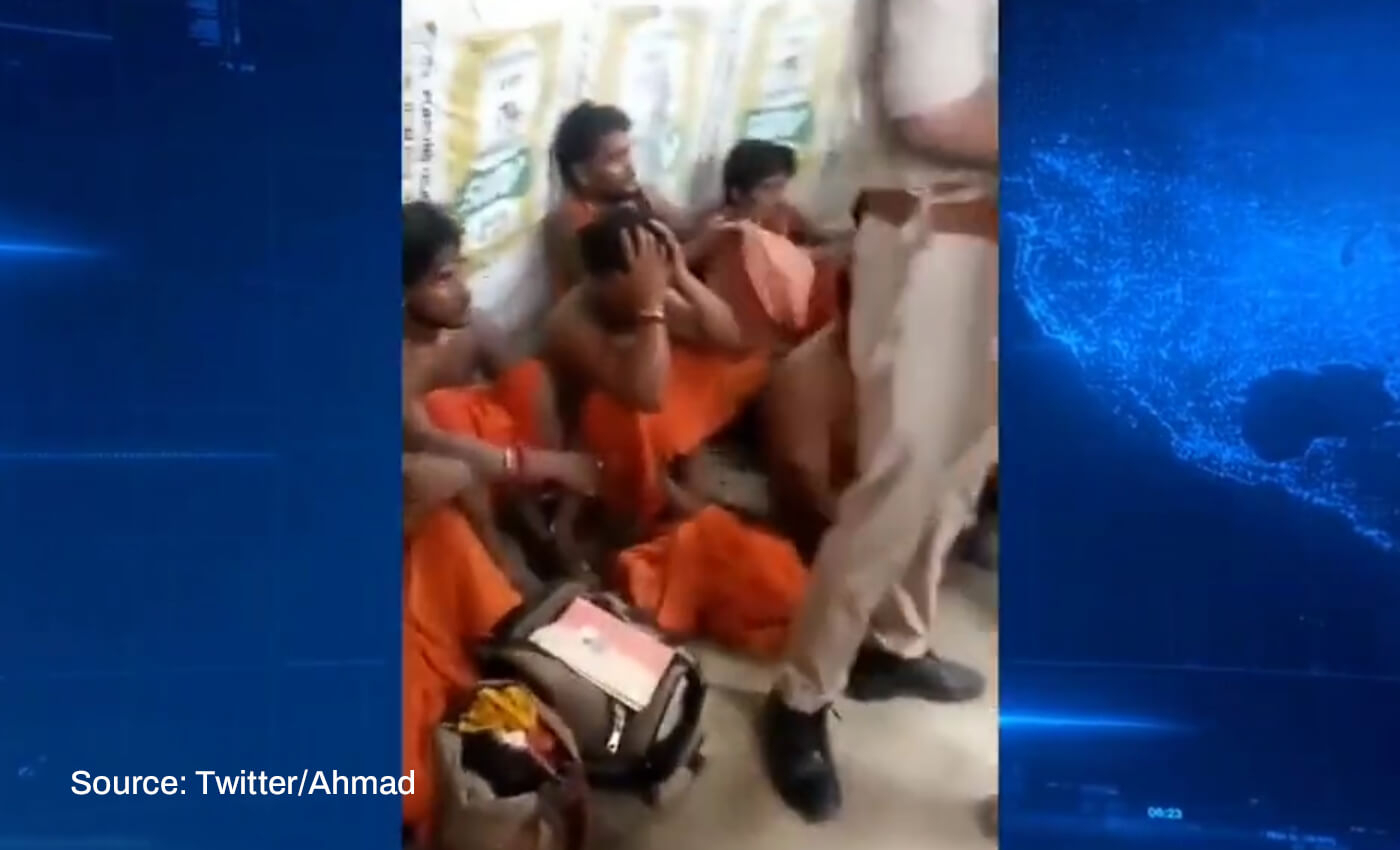 Varanasi police clarified the sadhus were not involved in any criminal activities. The interrogation video has been falsely attributed.
Context
A video of saffron-clad men sitting on the ground surrounded by police personnel has gone viral, claiming they are involved in the illegal organ trade. The person in the video claims that twenty-eight sadhus were arrested on charges of child kidnapping and selling kidneys. He claims the incident happened in Varanasi's Beera Patti village, but this is inaccurate.
In fact
The official Twitter account of Varanasi Rural Police posted a video clip of Superintendent of Police Surya Kanth Tripathi, who said that rumors spread on social media about the arrest of twenty-eight sadhus are entirely fake. He revealed that the police interrogated them after some villagers complained about child kidnapping in the Barangoan area. However, the police found the men were not involved in any criminal activities but were collecting alms. The police official also warned about taking strict action against people who spread such false news.
The social media division of Varanasi Rural Police also pinned a statement to the above tweet, which read that the sadhus were brought to the police station on September 1, 2022, and questioned after the villagers had raised suspicion about kidnappings. Their names and addresses were verified, but no criminal history was found. The police also stated the viral video was not from Varanasi. The official Twitter handle of the Uttar Pradesh police posted the same message and refuted the claim.
Many such viral claims about child kidnapping in various states have been circulating on social media accounts and have quickly turned into mob lynchings, leading to the deaths of innocent people. The claims resurface with a different narrative every time.
The verdict
False rumors of Sadhus kidnapping children and participating in the illegal organ trade have been revived on social media. Police have found no proof that they were involved in any crime. We mark the claim as misleading as unrelated visuals of sadhus have been shared to portray them as child traffickers.