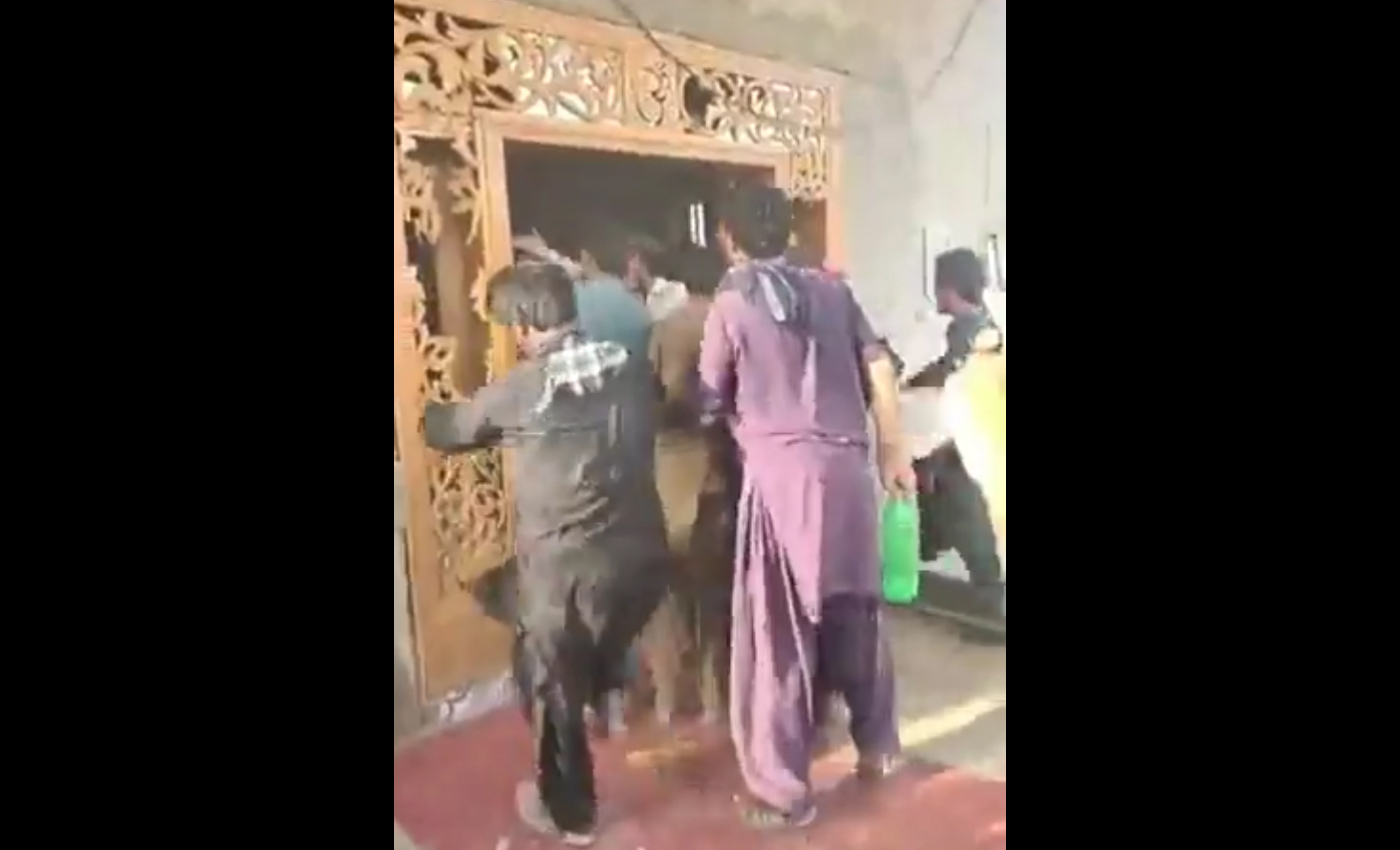 An old video from 2021 has been falsely shared as a recent attack on a Hindu temple in Karachi, Pakistan.
Context:
Nupur Sharma's recent remark on the Prophet Muhammad sparked widespread communal clashes and gave rise to many misleading and false posts on social media. A Twitter user @AlzebInd786 recently posted a video with the caption that "Islamists desecrated another Hindu temple, the Hanuman idol was destroyed, and priests attacked in Karachi" on June 9, 2022. However, the video is one year old and from the Punjab province in Pakistan, not Karachi.
In fact:
A reverse image search applied to the video's keyframes led us to a YouTube video uploaded by India Today on August 5, 2021. This video shows that a Muslim mob destroyed a Hindu temple in Pakistan's Punjab region, burning down parts of it and damaging idols. The video also reports that India condemned the act and summoned Pakistan to take action regarding the culprits. The clippings in the India Today report match the viral video, confirming that it was from 2021.
According to The Hindu, tensions arose in the Punjab region after an eight-year-old Hindu boy allegedly urinated in a seminary library in Bhong city. On August 4, 2021, the mob attacked the Ganesha temple in Bhong city, Rahim Yar Khan district in the Punjab province of Pakistan, around 590 kilometers from Lahore, in retaliation for the alleged desecration of a Muslim seminary. District Police Officer (DPO) Rahim Yar Khan Asad Sarfraz said that the law enforcement agencies controlled the situation, and a boy was arrested and later released on bail for being a minor.
On June 9, 2022, The Indian Express reported that a Hindu temple in Karachi was vandalized on June 8, 2022. It also mentions that the Dawn News website first reported this incident. Further, it states that an FIR had been filed against a group of unidentified people. The complaint said five men on motorcycles stopped at the temple on June 8 night and asked for the pandit. They started pelting stones at the idol after learning that he was unavailable.
The verdict:
A Muslim mob attacked a Hindu temple in the Punjab province of Pakistan on August 4, 2021. The video in question has been falsely claimed to show a recent attack in Karachi. We have therefore marked this claim as false.
Reference links
YouTube
The Hindu
The Indian Express