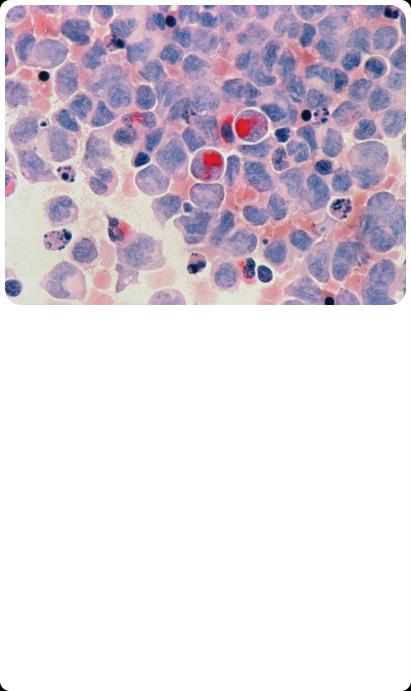 There is no scientific evidence to show parabens in cosmetics can cause any type of cancer in humans.
Context:
A Facebook post claims that "99 percent of cancer is caused by parabens (toxins) found in most beauty products, skin products & home fragrances… " The user shares a video showing how an air purifier reacts to deodorant and air freshener sprays. However, the user does not present any reliable evidence to back the claim or its relevance to the air purifier test.
In Fact:
The U.S. Food and Drug Administration (FDA) explains parabens as chemicals used in small amounts as preservatives in cosmetics, pharmaceuticals, foods, and beverages. The commonly used parabens are methylparaben, ethylparaben, propylparaben, and butylparaben. The FDA is continuously reviewing, researching, and studying the effects of parabens on human health. The FDA has stated that no research confirms that parabens used in cosmetics could affect human health.
Cancer Research U.K. updated an article on "Do cosmetics and toiletries cause cancer?" in November 2020. It noted that "small studies in rats found that parabens might act like the hormone estrogen, which is linked to breast cancer." However, there is no scientific consensus over any evidence linking parabens to cancer in humans.
Healthline writes that the Environmental Working Group (EWG) has listed methylparaben as a "low to moderate health hazard." However, the hazard is only regarding allergic reactions or product usage exceeding the recommended level.
Chemical Safety Facts, a website managed by the American Chemistry Council, explains reports that suggest parabens can cause cancer through an endocrine disruption that acts like estrogen. They noted the studies conducted on animals showed a positive reaction to estrogenic reaction only when the paraben dose was in extremely high amounts. This amount is far greater than anyone would be exposed to "under actual or repeated use conditions."
Similarly, Breast Cancer U.K. stated that parabens were found in the breast tissue, "but this really doesn't mean much;" as they have been found in many other tissues because of the wide use of parabens. Parabens are known to "penetrate the skin and act like a very weak estrogen in the body."
On February 8, 2022, the U.S. National Institutes of Health (NIH) published a study titled "A Minireview: Parabens Exposure and Breast Cancer" in the International Journal of Environmental Research and Public Health. The paper concluded that "the direct link of the estrogenic effect of parabens to breast carcinogenesis is debatable." They note that some research findings have suggested "parabens may negatively interfere with some endocrine targets relevant to breast carcinogenesis; however, evidence from in vivo and epidemiological studies linking paraben exposure to breast cancer is limited." Also, future studies are required to investigate "paraben mixtures and their crosstalk with other endocrine-disruptive chemicals (EDCs) or signaling pathways both in vitro and in vivo in the context of breast cancer development are warranted."
The FDA notes that if any health hazard is discovered, it will take action and notify industries and the public. It will further consider the agency's legal options under the authority of the FD&C Act to protect the consumer's health and welfare.
The air purifier used in the video in question is of the brand Scentsy. The official website of Scentsy describes the product's function. It "automatically detects particles in the air," and its filter is "capable of removing at least 99.95 percent of airborne particles as small as 0.3 microns (µm) including dust, pollen, mold, and bacteria." Therefore, regardless of what is sprayed near the air purifier, it is designed to start the filter function, and a glowing red light indicates the function. There is no exception for specific chemicals, including parabens.
The Verdict:
There are various combinations of chemicals in cosmetics, and it isn't easy to show a definite cause and effect of a specific chemical. Health organizations have suggested that reports showing parabens can cause cancer are limited, and further studies are needed. No substantial evidence shows a direct link between the use of cosmetics and cancer. It is exaggerated to say parabens found in cosmetics cause 99 percent of cancer. Hence, we have marked this claim as false.