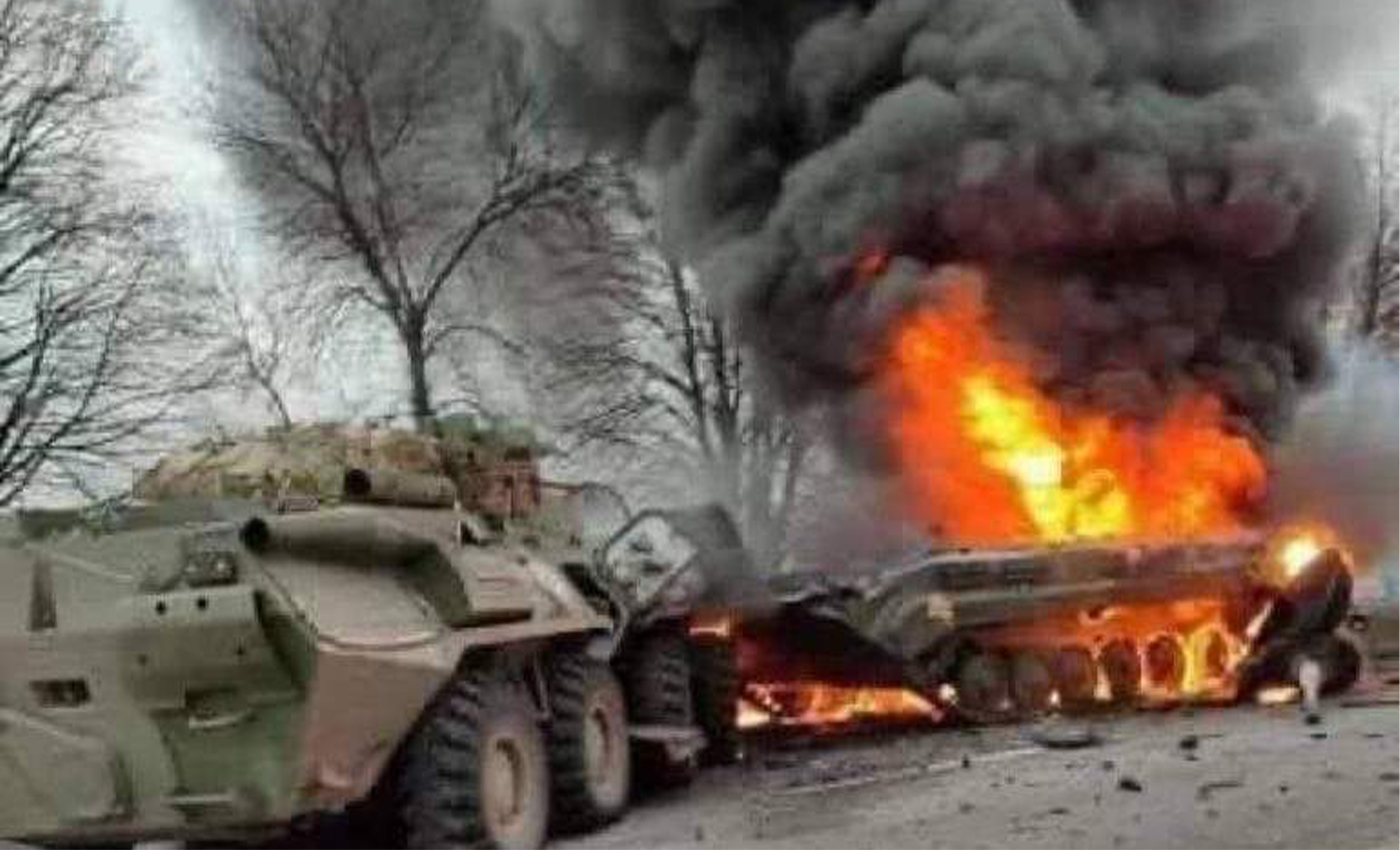 Russia's invasion of Ukraine began on February 24. So far, Russia has bombarded major cities in Ukraine.
Many credible news outlets are continuing to cover Russia's invasion of Ukraine. Yet, some conspiracy websites and social media posts claim that the war is fake. One specific YouTube account, Hugo Talks Some More, cited a Twitter user, Lez Luthor, to falsely claim that Kyiv, the capital city of Ukraine, was not under attack on March 9, 2022. The tweet had a video claiming to be shot on March 9 in Kyiv, claiming there were no signs of war in the area. Luthor's account has many tweets containing videos that claim that Ukraine is not under attack.
Through Google Maps, we found that the video was filmed in Kyiv near 101 Tower. Though there are no reports of an attack around the 101 Tower area, there is substantial proof that Russia attacked other parts of Kyiv on the same day.
Though Russia announced a ceasefire, there were still reports of attacks around Kyiv on March 9. According to CNN, there was a Russian onslaught in the northwest of Kyiv, including the districts of Irpin, Bucha, Hostomel, and Vorzel. Besides the attacks in Kyiv, there are confirmed reports that a maternity and children's hospital in Mariupol was bombed on the same day.
In addition, media reports stated that on March 9, humanitarian corridors were opened around Ukraine, including in Kyiv. CNN reported that the Ukrainian government stated it would resume efforts to evacuate thousands of people from Sumy in eastern Ukraine. The government also said that it had set up "humanitarian corridors" to move people out of areas of heavy fighting around Kyiv.
The Washington Post reported Russia's claims of 2,095 casualties, including 498 deaths and 1,597 wounded. The Ukrainian government disputes this, claiming that 12,000 Russian soldiers have been killed. At least 2,870 Ukrainian troops were killed, and more than 3,500 have been wounded as of March 2022.