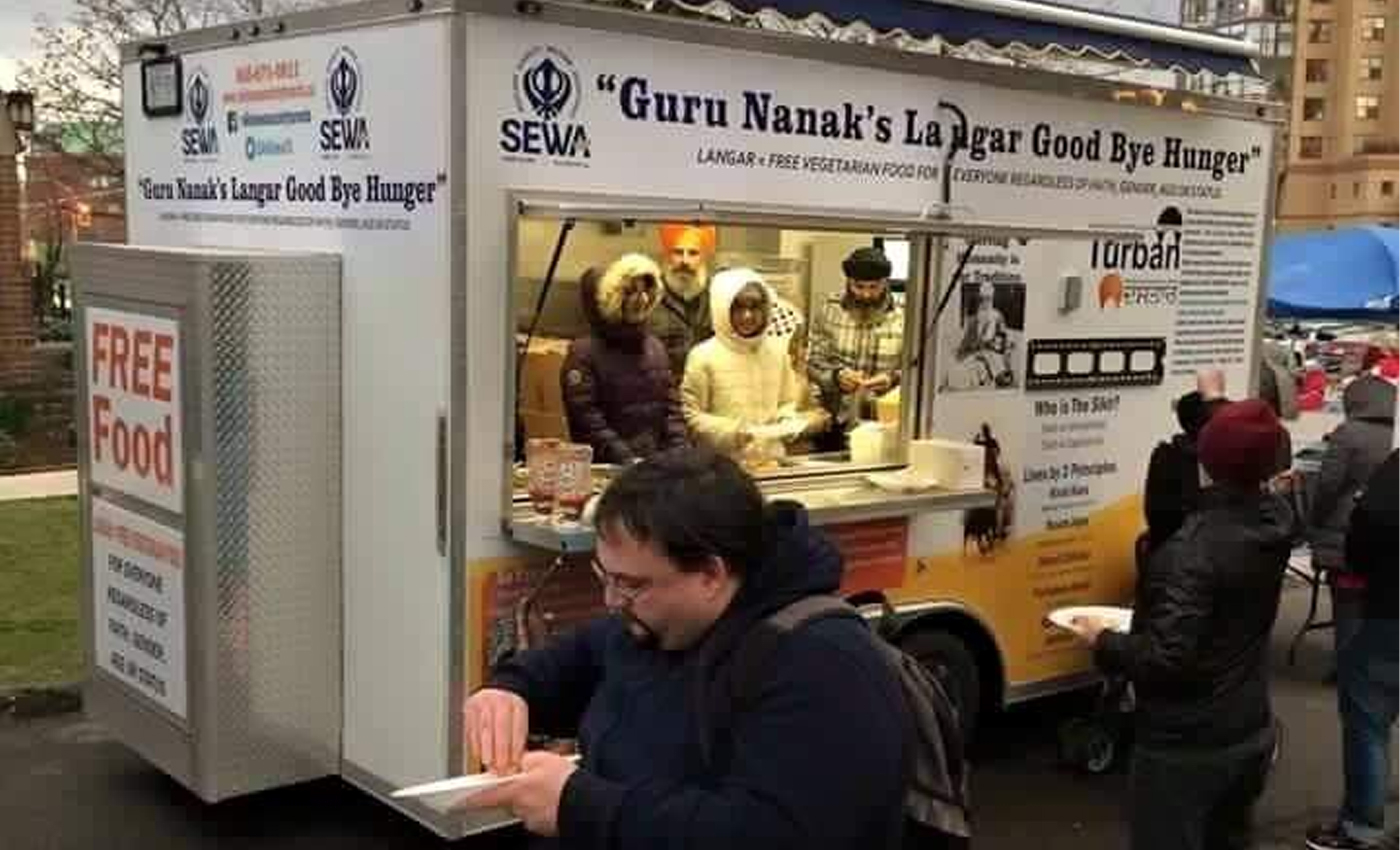 The free food truck's image was captured in 2016 during the Good-Bye Hunger campaign in Brampton, Canada, and it is not connected to Ukraine.
The Russian invasion of Ukraine has garnered international interest, causing social media to be flooded with news and posts about the situation. Many countries and people are assisting citizens who are unable to leave Ukraine. In light of this, many posts have been misleading or incorrectly attributed. A Twitter post by ''Atul kumar sharma'' (@aksharma_07) claimed that the Sikh community has taken the initiative in Ukraine, running a free "langar" (community) food truck. The user attached an image of a food truck named "Guru Nanak's langar Good Bye Hunger." Many users have retweeted this post.
On analyzing the image, the logo on the truck reads "SEWA". A search revealed that SEWA International is a Sikh Sewa Society, also known as "Sewa Meals for Humanity" in Toronto, Canada, that aims to provide free, nutritious meals to everyone.
On February 28, 2022, the Sikh Sewa Society shared the same image on their Instagram page and said, "throwback from our Sewa in Brampton, Ontario, Canada, from 2016." In the caption, they noted that it was "brought to the board's attention that a picture of Sikh Sewa Society's mobile kitchen has been posted on social media." Further, they explained that the social media posts falsely suggested that the society was providing langar during the situation in Ukraine. They asked netizens to stop spreading false information, adding that the organization "does not have any active operations outside of Canada."
On August 29, 2016, the SEWA society started the food truck in Brampton, providing a variety of free vegetarian food to individuals. The images from the opening party of the food truck also match the image posted by @aksharma_07.
In 2022, there have been reports of Sikhs supplying langar on trains to students fleeing Ukraine. NDTV reports that langar was served on a train heading west from Ukraine towards the Polish border. However, the langar food truck image from 2016 has been misattributed and did not happen in Ukraine. The SEWA society has also denied the claims, clarifying that they do not operate outside Canada.
Reference links
Instagram
Sikh Sewa Society
NDTV