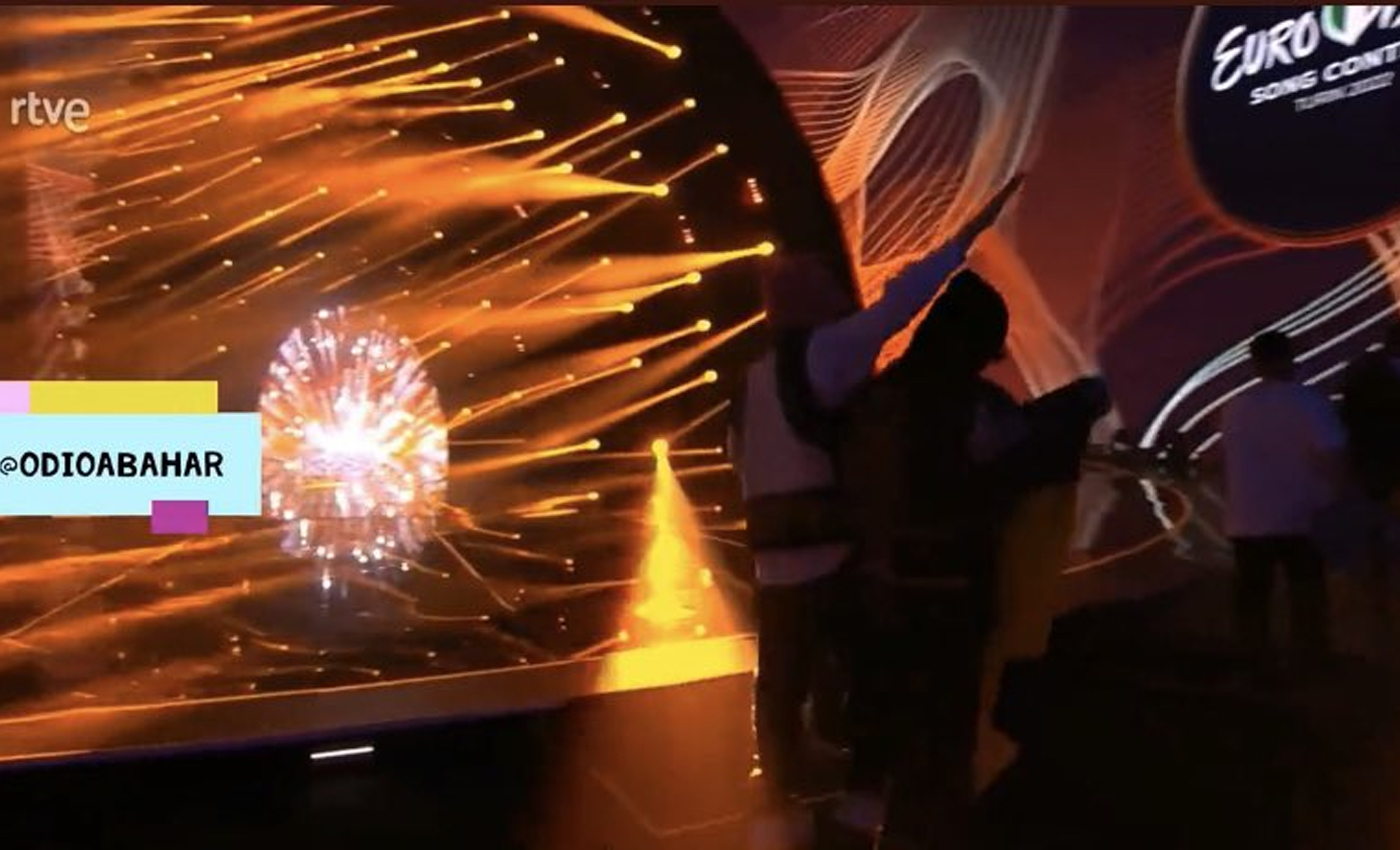 Various videos show that the Kalush Orchestra member was waving at the audience and was not making a Nazi salute.
Some social media posts have claimed that the Ukrainian entry for Eurovision 2022, Kalush Orchestra, made a Nazi salute during the singing competition. These posts either include videos or photos of the Ukrainian band, who won the contest, making the alleged salute. Captions under the posts are written in different European languages as well as English, calling the contestants fascists and Nazis. However, the hand gesture depicted in the posts is not a Nazi salute but instead a wave.
As Logically has previously reported, the idea that Ukraine is full of Nazis is Russian propaganda and is false.
The Eurovision Song Contest (commonly just called Eurovision) is an annual singing competition in which 26 countries compete in the Grand Final. The 2022 winners were Ukraine's Kalush Orchestra, who sang a song called "Stefania."
Various Eurovision clips clearly show Oleg Psiuk, a member of Kalush Orchestra, waving at the crowd while leaving the stage. He was not making a Nazi salute.
Social media posts have also claimed that Ida Nowakowska, a spokesperson for Poland, and other contestants made a Nazi salute. There is no evidence to prove this either.
Kalush Orchestra is a hip-hop band that "combines ethnic motifs with modern sounds using different folk instruments," according to the Eurovision website. In April 2022, Oleg Psiuk told Rolling Stones that the band — who was a favorite to win this year's contest — had to leave Ukraine during the Russian invasion and was going to return once the contest was over. Ukraine previously won the annual song contest in 2004 and 2016.