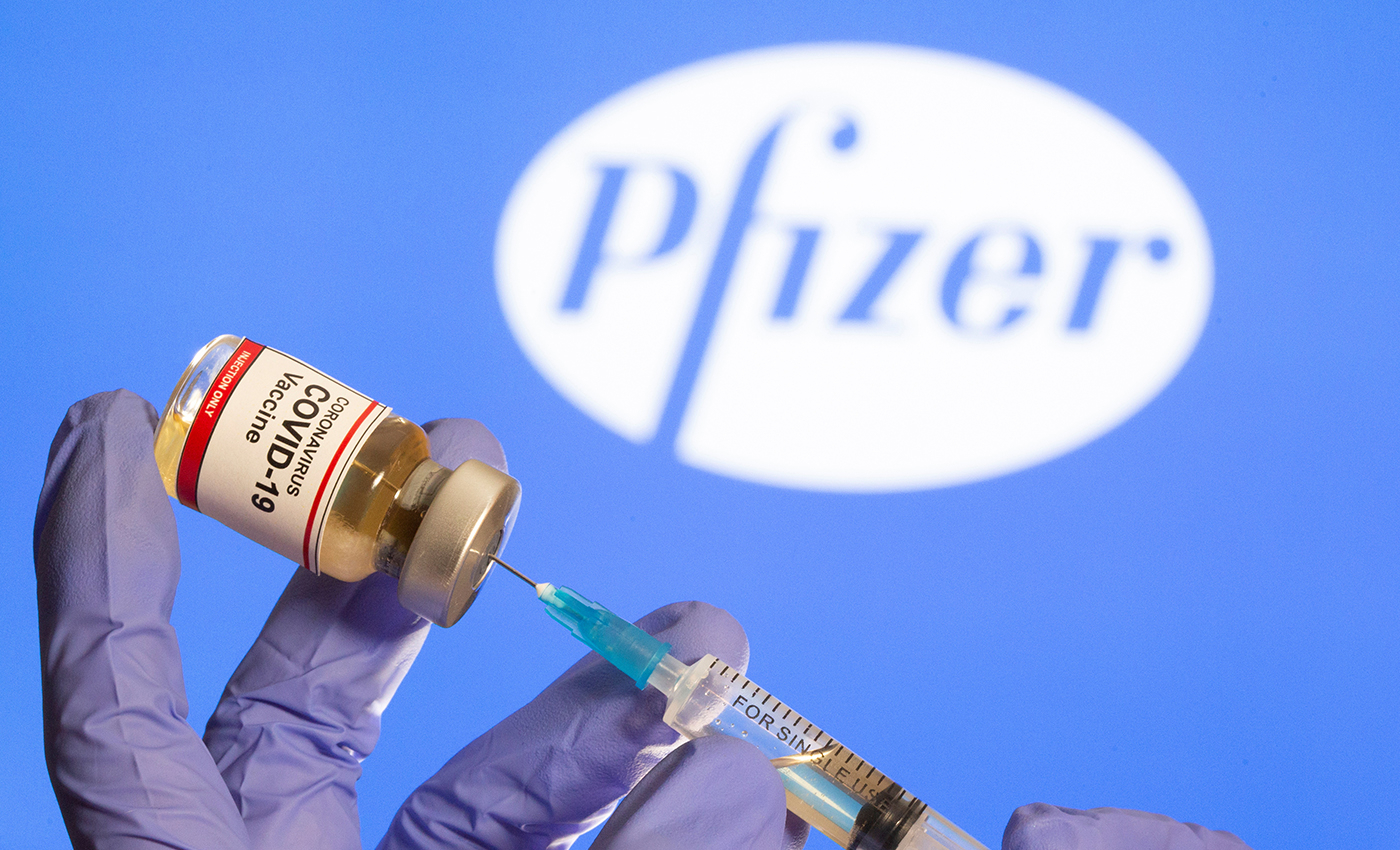 The Pfizer-BioNTech COVID-19 vaccine triggers a combined adaptive humoral and cellular immune response against SARS-CoV-2.
The UK became the first country to authorize the use of a COVID-19 vaccine on Dec. 1, 2020, when its medicines regulator gave the green light to the vaccine produced by Pfizer and BioNTech.
The UK Medicines and Healthcare products Regulatory Agency (MHRA) gave the authorization three weeks after Pfizer published its first data from the final stage of its clinical trial. Later results showed the vaccine to be 95% effective in preventing illness from COVID-19-causing viruses.
The vaccine includes a messenger RNA (mRNA), a genetic material. The vaccine contains the shreds of the SARS-CoV-2 that instructs cells in the body to make the virus's distinctive spike protein. The vaccinated body simultaneously produces copies of the spike protein, which does not cause disease but elicits the immune system to learn to react defensively and elicit an immune response against SARS-CoV-2.
The viral spike (S) protein antigen induces an adaptive immune response by neutralizing antibodies against the virus and infected cells. There are no pieces of evidence to show that the Pfizer vaccine is not effective or that it does not trigger an immune response against COVID-19. Thus it is confirmed that reports of the ineffective vaccine are baseless and not supported by clinical evidence.
The COVID-19 pandemic has given rise to a lot of potentially dangerous misinformation. For reliable advice on COVID-19 including symptoms, prevention and available treatment, please refer to the World Health Organisation or your national healthcare authority.