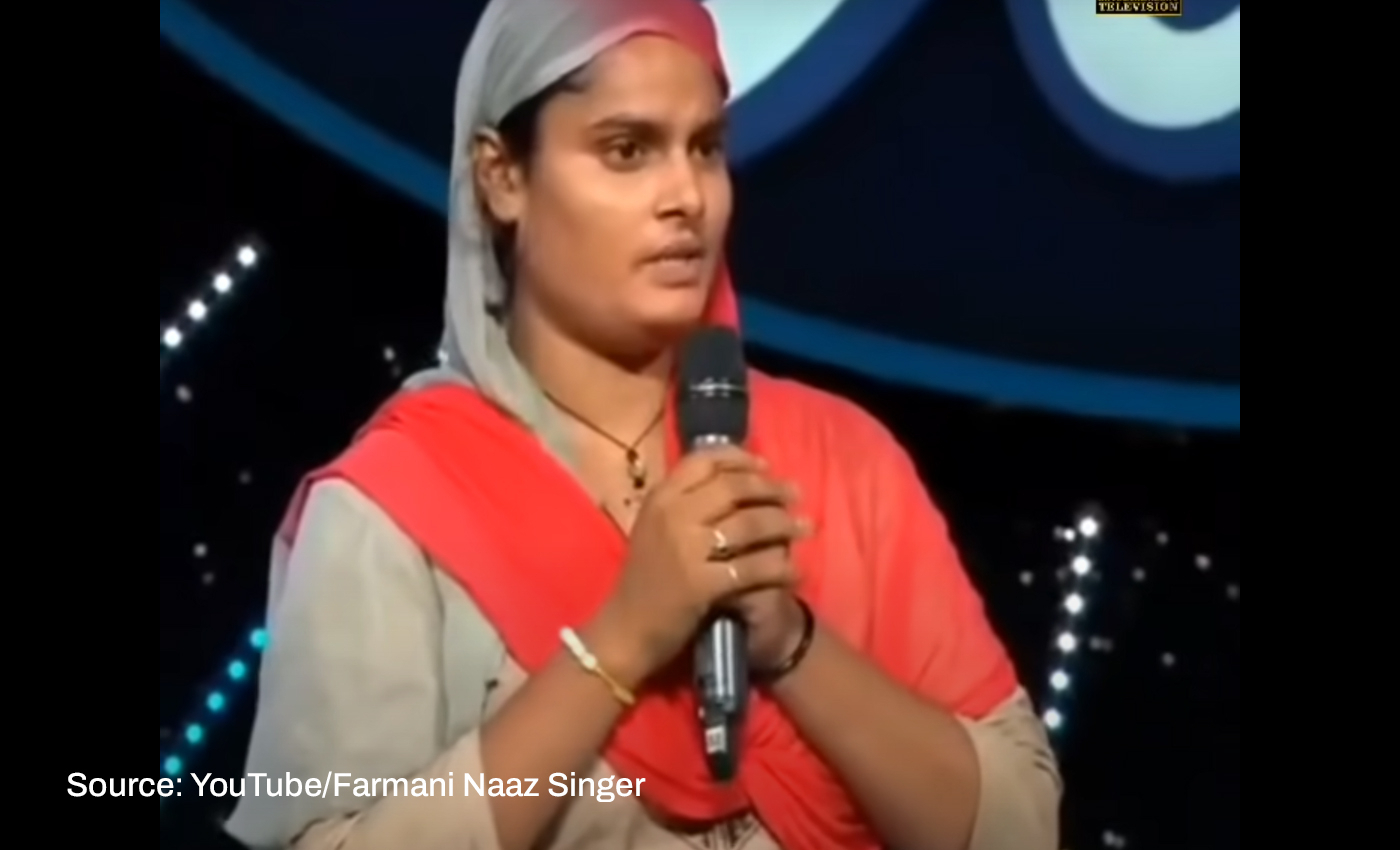 The singer has denied social media claims that she plans to convert to Hinduism. Such rumors originated from fake accounts made with her identity.
Context:
YouTuber Farmani Naaz grabbed the spotlight after she sang a devotional song 'Har-Har Shambhu' — a 'bhajan' for Hindu god Lord Shiv, on her channel on the video sharing platform. Her channel 'Farmani Naaz Singer' has over 4 million followers and her song dedicated to Lord Shiva garnered over 10 million views. Since the song became viral, Naaz has been at the center of controversy for some or the other reason. Now social media is abuzz with the claims of her planned alleged conversion from Islam to Hinduism. A Facebook user with the pseudonym Ram Bhakt posted a purported message from Naaz: "My ancestors were Hindus earlier, that is why I Everywhere Shambhu Song bhajan, will soon join Hindu religion."
In fact:
On August 3, Farmani Naaz dismissed the reports of her conversion in a video uploaded on her official verified Facebook account. In the video, Naaz asserted that some people had spread false claims by creating fake identities using her name on Twitter. She further confirmed that she is not converting to any other religion. She said that everyone is free to have their own religious beliefs and should be happy with their religion. She said her authentic Twitter handle is @farmaninaaz786.
According to The Times of India, the Muzaffarnagar-based Muslim singer was heavily trolled on Twitter after a fake handle in the name of Farmani Naaz—@FarmanniNaaz wrote: "My ancestors were Hindus and that is why, I sang the bhajan. Soon I will convert to the Hindu religion."
According to The Indian Express, Farmani Naaz, had also participated in the reality show Indian Idol during its twelfth season. A Deoband-based Muslim cleric did not approve of her singing claiming "singing and dancing is not allowed under Islam". Naaz had been sharing her videos even before participating in Indian Idol and has even recorded bhajans for other deities such as Lord Krishna. She had reportedly told the media that when it comes to singing she didn't associate any faith with it as the latter was a source of income for her.
The verdict:
Farmani Naaz has denied claims of conversion to Hinduism. She clarified that such claims were maliciously shared by people who created fake accounts using her name. Hence, we have marked the claim false.