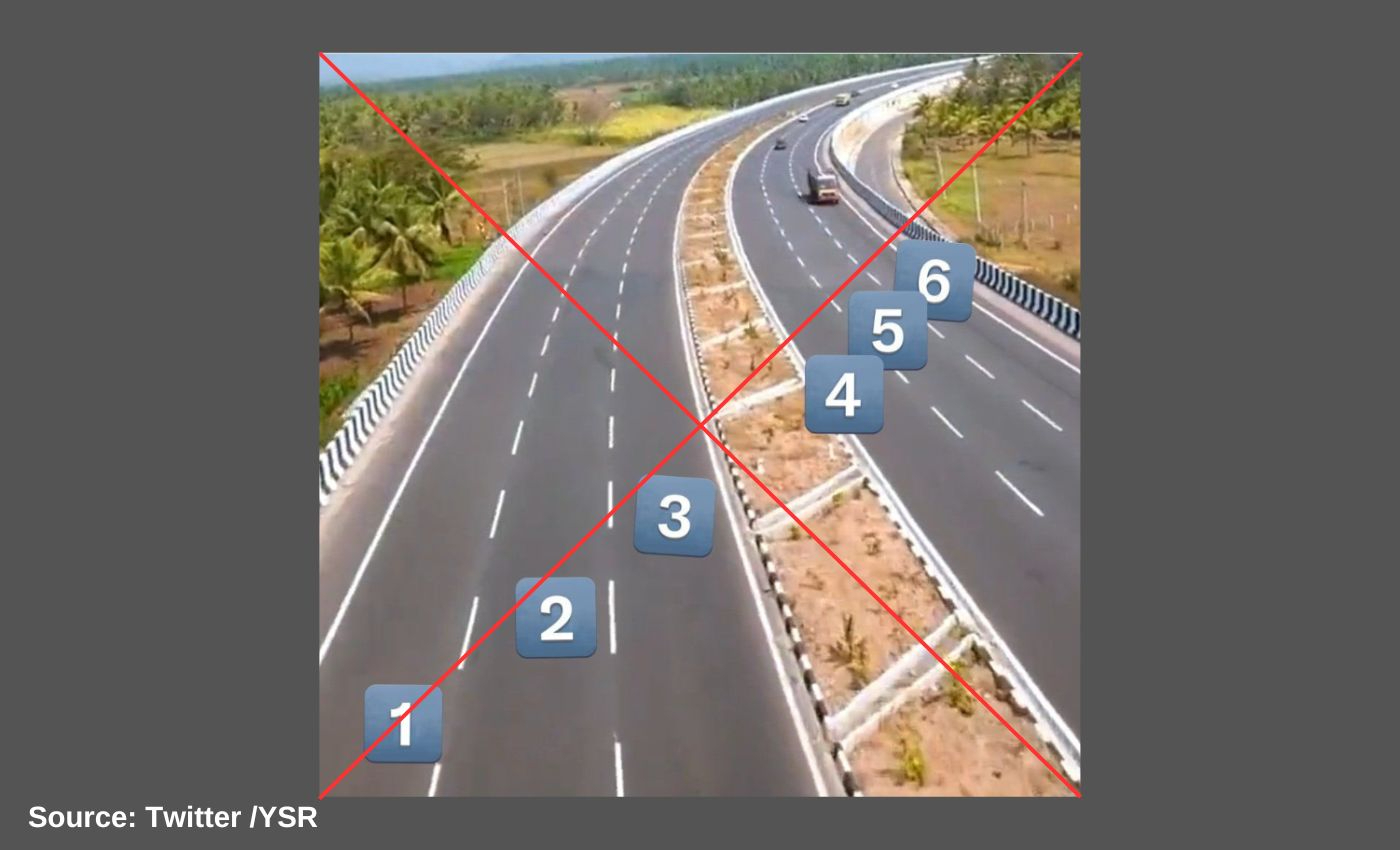 Bengaluru-Mysuru national highway includes six lane main carriageway and four lanes on two service roads, making it a ten-lane highway in parts.
Context
Karnataka Chief Minister Basavaraj Bommai took to Twitter on February 10, 2023, to share a video of the new expressway between Mysuru and Bengaluru, which is functioning but is yet to be inaugurated. The 117-kilometer-long NH-275 connects Bengaluru, Nidaghatta, and Mysuru in Karnataka. Bommai said in his tweet, "What a view! 10-lane Bengaluru-Mysuru Expressway alongside Vande Bharat Express, a visual depicting the story of world class infrastructure & unprecedented growth in Karnataka." The video depicts drone footage of the Bengaluru-Mysuru national highway and the railroad underneath. Opposition and other state leaders started questioning the Karnataka chief minister's tweet. Bharat Rashtra Samiti (BRS ) leader Y Sathish Reddy shared a screengrab of Bommai's tweet with the caption, "So, 10-lane expressway turned into a 6-lane after removing 40% commission?" This claim was also shared by members of other opposition parties and social media users, who claimed that the expressway is only a six-lane highway.
However, this claim is misleading.
In Fact
National Highways Authority of India (NHAI) officials from Karnataka told Logically that the Bengaluru-Mysuru highway has six lanes and two additional service lanes on either side. The two additional service lanes technically make the highway a ten-lane one.
Union Road and Transport Minister Nitin Gadkari tweeted on January 5, 2023, that the Bengaluru-Mysuru National Highway will have ten lanes — the six-lane access-controlled main carriageway will be highway traffic and two two-lane service roads on either side will be for rural traffic. After completing the aerial inspection of the Bengaluru-Mysuru national highway, Gadkari posted photographs with the caption, "The NH stretch of 117 Km between Bengaluru and Mysuru is being developed to a 10-Lane configuration with a total cost of ₹8,408 Cr."
The Press Information Bureau on March 28, 2022, and News on Air, the news division of All India Radio, on June 7, 2021, had also reported that the highway would be a six-lane access-controlled roadway with two-lane service roads on either side for local travel.
A Times of India (TOI) report shows a scenic view of the Bengaluru-Mysuru national highway, where one can see six lanes on the main carriageway and two lanes each on either side of the road.
News9 Live reports that the confusion about the highway began when the elevated road with six lanes was seen in the first segment of the video posted by Bommai. However, just before the video ends, the camera pans out to reveal a wider perspective of the highway with two-lane service roads lining either side of the main carriageway. MN Srihari, an expert with over four decades of experience in traffic engineering and management, told News9, "There is a rule by the Government of India, which states that highways and expressways should have service roads on either side for emergency and in cases where there were roadblocks and traffic snarls. The Bengaluru-Mysuru expressway is called a 10-lane expressway, with six main lanes and two service roads with two lanes each."
The Verdict
The Bengaluru-Mysuru expressway has ten lanes, including six lanes of the main carriageway and four lanes from two service roads. Therefore, we are marking this claim as misleading.