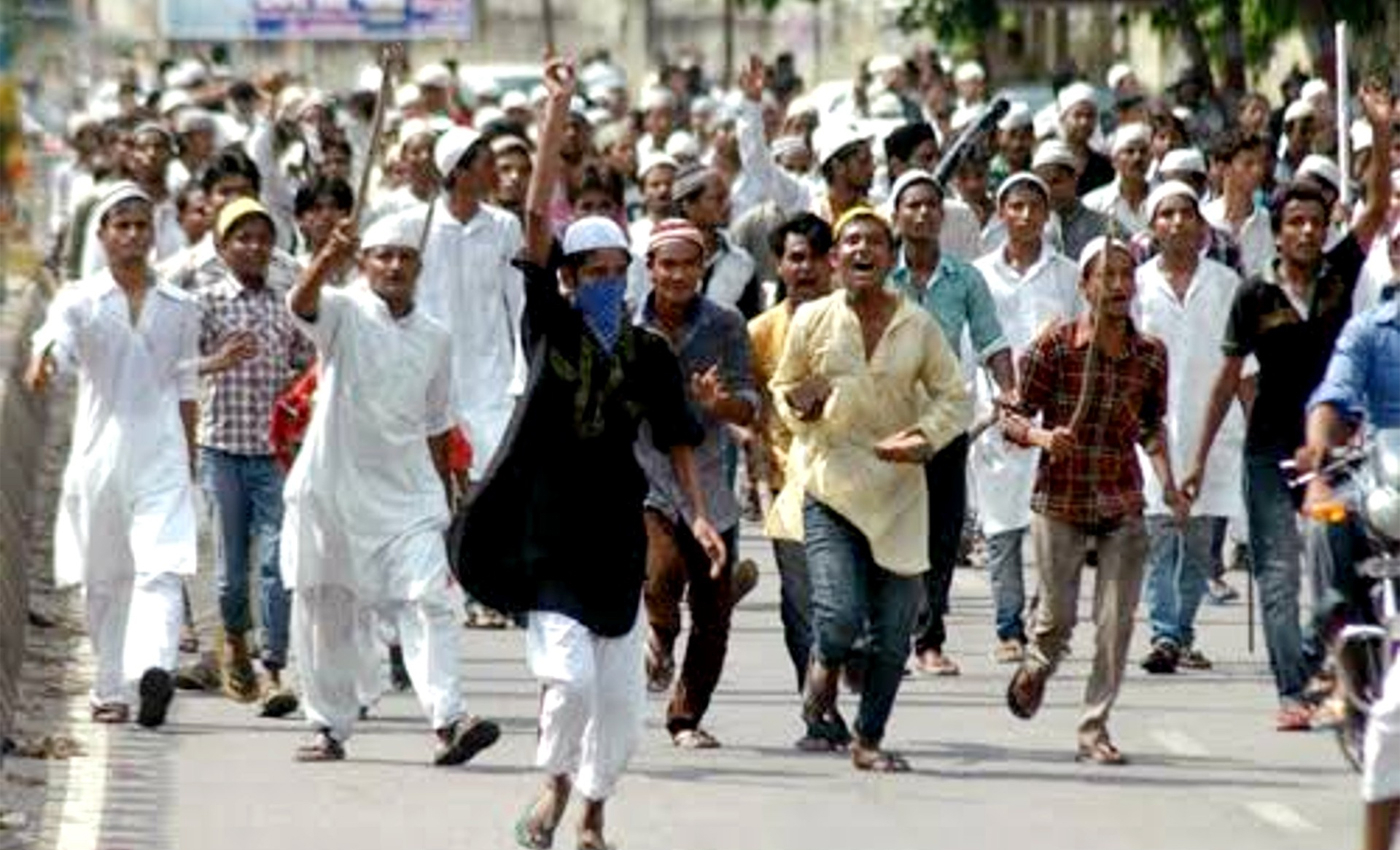 A 2012 image of mob violence in Lucknow was misattributed to the recent communal clash in Delhi's Jahangirpuri.
An image of a mob of people carrying swords is being shared on social media, claiming it's from communal clashes in Delhi. The text shared along with the image reads, "A Muslim mob attacked Hindus in Delhi & all people say Muslims are in danger in India."
Upon conducting a reverse image search, we found an article in The Hindu dated August 18, 2012, carrying the same viral image. The report states that it's from Lucknow in Uttar Pradesh when around 500 people went "berserk" and indulged in "large-scale violence" following Alvid namaz. The report adds that the mob targeted media persons in particular and even thrashed the bystanders.
We also found an article from The Times of India reporting the incident. The report read that a mob became violent in Lucknow, Uttar Pradesh while protesting incidents of violence against Muslims in Assam and Myanmar.
Therefore, it is clear that the image is from an incident of mob violence in Lucknow, Uttar Pradesh, and not from Delhi. Hence, we are marking this claim as false.
Reference links
The Hindu
The Times of India