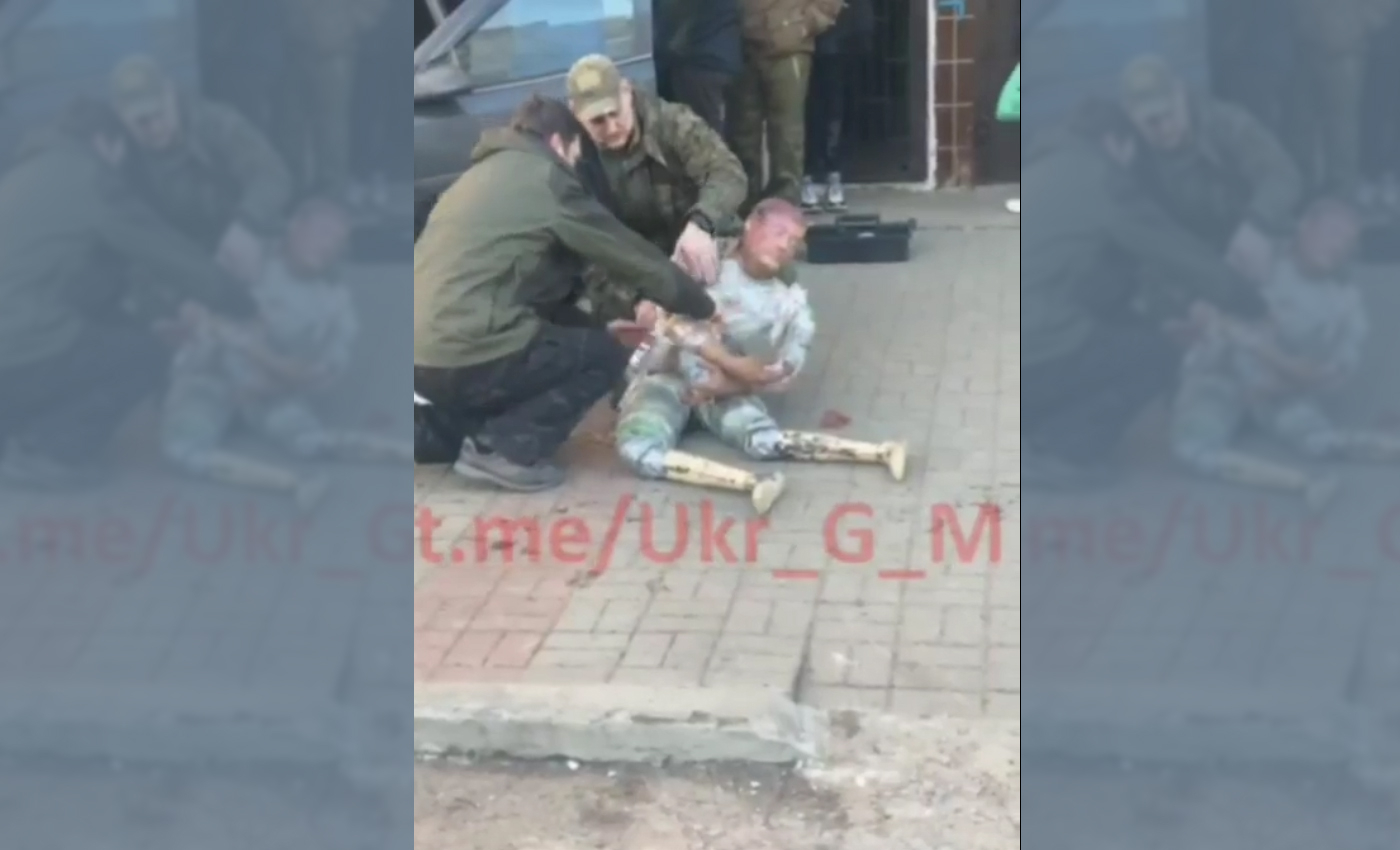 A clip of a mannequin from a Russian TV show is being falsely shared to say that the discovery of bodies in Bucha was staged with mannequins.
After several bodies of dead civilians were discovered in the Ukrainian city of Bucha following the Russian forces' withdrawal from the area, many miscaptioned and unrelated videos have gone viral on the internet. These posts claimed that Ukraine is lying about the massacre of civilians in Bucha. One such short clip of a mannequin being prepared by two men in army fatigues was shared on Instagram on April 6, 2022, linking it to Bucha to say that the victims' bodies were staged using mannequins. However, the viral video of a taped mannequin is not related to the reported Bucha massacre.
The video clip in question was not shot in Ukraine but was from a television series set in Russia. Upon further investigation, Logically found the original version of the clip on the Instagram account of a Russian blogger named Philippe Fedorchuk on March 26, 2022. The Russian caption translated: "Preparing a mannequin for a movie fall." The post implies that the mannequin is used on movie sets. Fedorchuk also released a clarification through an Instagram post on April 9, 2022. The post is in the Russian language. He explained the video of a modeling mannequin originally posted by him was from the set of a Russian TV series and that it was taken out of context.
After Russian forces withdrew from the city of Bucha at the end of March, bodies of civilians were found there by Ukrainian soldiers and police as early as April 1. Ukrainian officials have accused Russian troops of massacring civilians in Bucha. Russia has rejected all those accusations, but has provided no evidence to support their claims. Meanwhile, evidence has emerged as several news outlets have reported eyewitness testimony from locals about the deaths in the area. According to the BBC, the satellite images of Bucha show bodies lying on the street for about two weeks before the Russians left the area. Forensic investigators have already uncovered evidence of mass graves in Bucha containing hundreds of bodies.
Amid the discovery, several users on social media shared old and unrelated images and videos that they say prove that the bodies found in Bucha were faked, or that Ukrainians staged the massacre. France 24 Observers debunked a similar video, along with some more videos purporting to show a staged massacre in Bucha.
It is evident that the video clip of the mannequin being prepared and taped by two men has no connection whatsoever with the Bucha incident in Ukraine, as it was related to a Russian TV show.