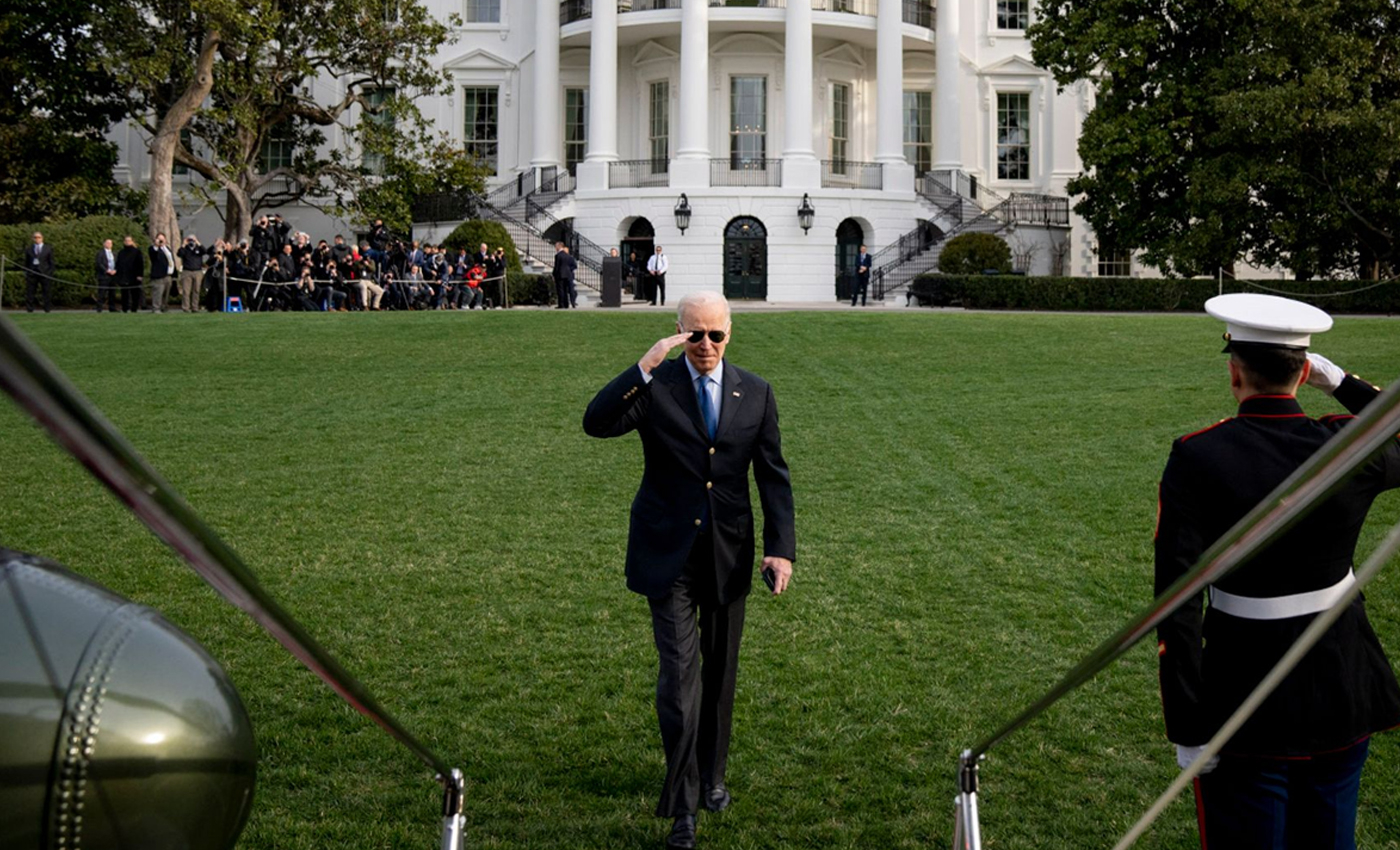 Our analysis found that the image was not staged but was captured in the south lawns where there are evergreen southern magnolia trees.
On March 23, 2022, President Joe Biden tweeted a picture of himself boarding a Marine Corps aircraft with the caption, "I'm on my way to Europe to rally the international community in support of Ukraine and ensure Putin pays a severe economic cost for his war of choice." The photo appears to have been taken on one of the White House lawns.
Biden's tweet was then shared on multiple social media platforms with claims suggesting the photo was staged or fake. Social media users have referred to the trees in the photo, claiming that they should not have been in full foliage on the day the picture was taken. Some also claimed that the photo was taken on the north lawns of the White House.
Logically identified the trees in the image through a reverse image search. They are southern magnolia trees that are evergreen and bear leaves even during spring. They were first planted in the south lawns when former President Andrew Jackson was in office (1829-1837).
According to the White House briefing from March 23, the photo was taken on the south lawns, where Biden gave a few remarks before leaving. As Reuters reported, Biden's trip was to Brussels to discuss whether European allies should impose further energy sanctions on Russia over its invasion of Ukraine. Other media outlets also published videos and photos of Biden walking onto the south lawns. The images by news outlets match the outfit, trees, and location as featured in Biden's tweet.