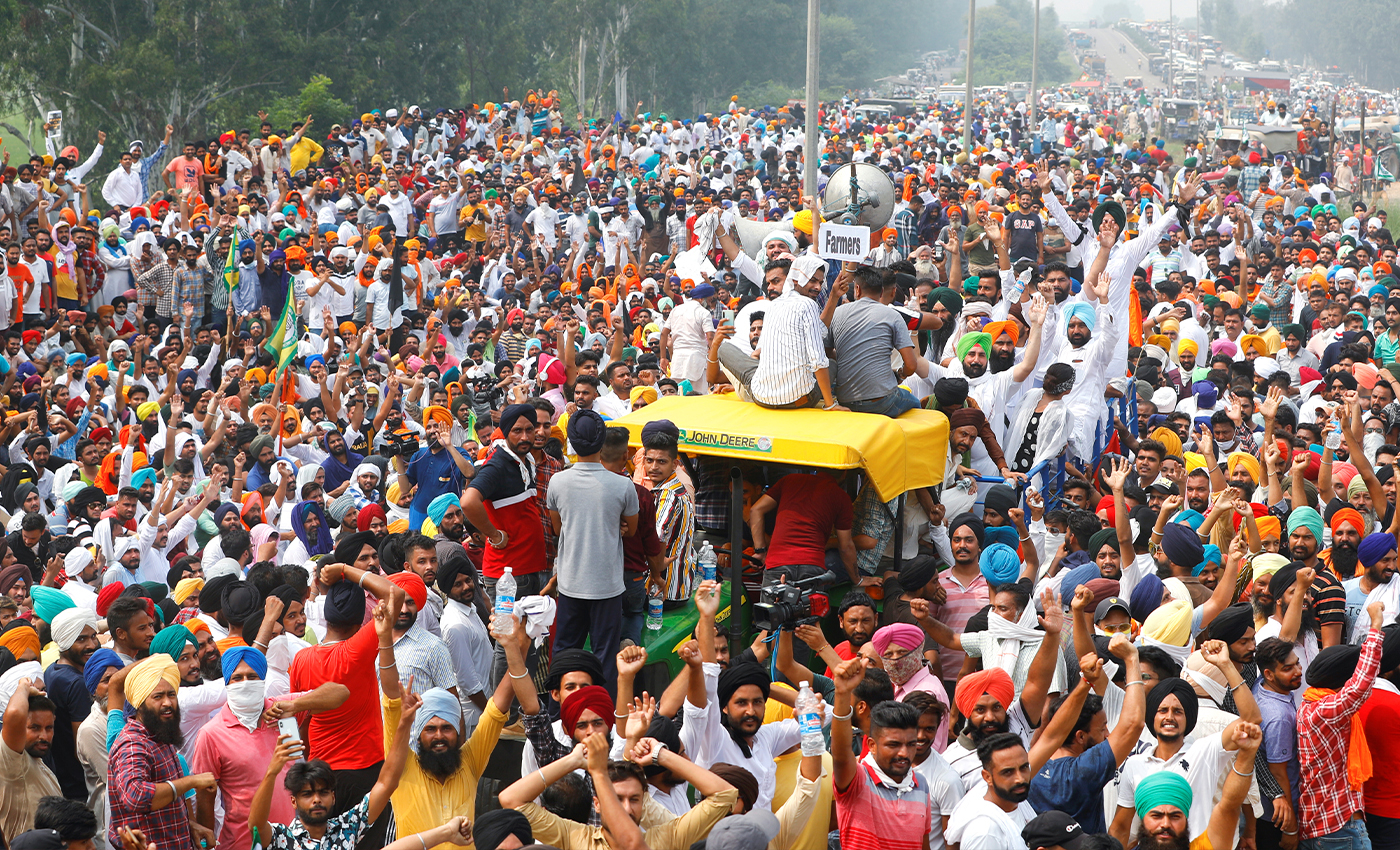 A 2018 image from the Sterlite protest firing from Thoothukudi, Tamil Nadu, has been misattributed to the farmers' protest in Karnal, Haryana.
The protest against the Sterlite Corporation turned violent in May 2018, where the Tamil Nadu police open fired on the protesters, which resulted in deaths and injuries. The protest was against the proposed expansion of a copper smelter plant, resulting in the contamination of soil, water, and air.
An image from this incident has been misattributed to the ongoing protest by the farmers in Haryana, and it does not show an RSS member firing at the crowd. Hindustan Times had published the image in December 2018, attributing it to the Thoothukudi violence or the Sterlite protest firing.
Farmers in India have been protesting against the three farm laws passed by the Indian Parliament in September 2020.
Due to the ongoing issue, the farmers oppose any public functions of the BJP-JJP (Bharatiya Janata Party -Jannayak Janata Party) government in Haryana. The farmers had gathered at Bastara toll plaza near Karnal to protest against the chief minister Manohar Lal Khattar's visit to attend a BJP meeting in Karnal.
During the protest, the Haryana Police lathi-charged the protesting farmers at Karnal's Gharaunda toll plaza on August 28, 2021. While the Haryana Police maintain the protesting farmers threw stones and attacked the police personnel with sicks, the farmer's body counter saying the police attacked the farmers who were peacefully protesting.
The Punjab and Haryana High Court will hear a plea into the police lathi-charge on protesting farmers on September 17, 2021.
Reference links
The News Minute
Hindustan Times