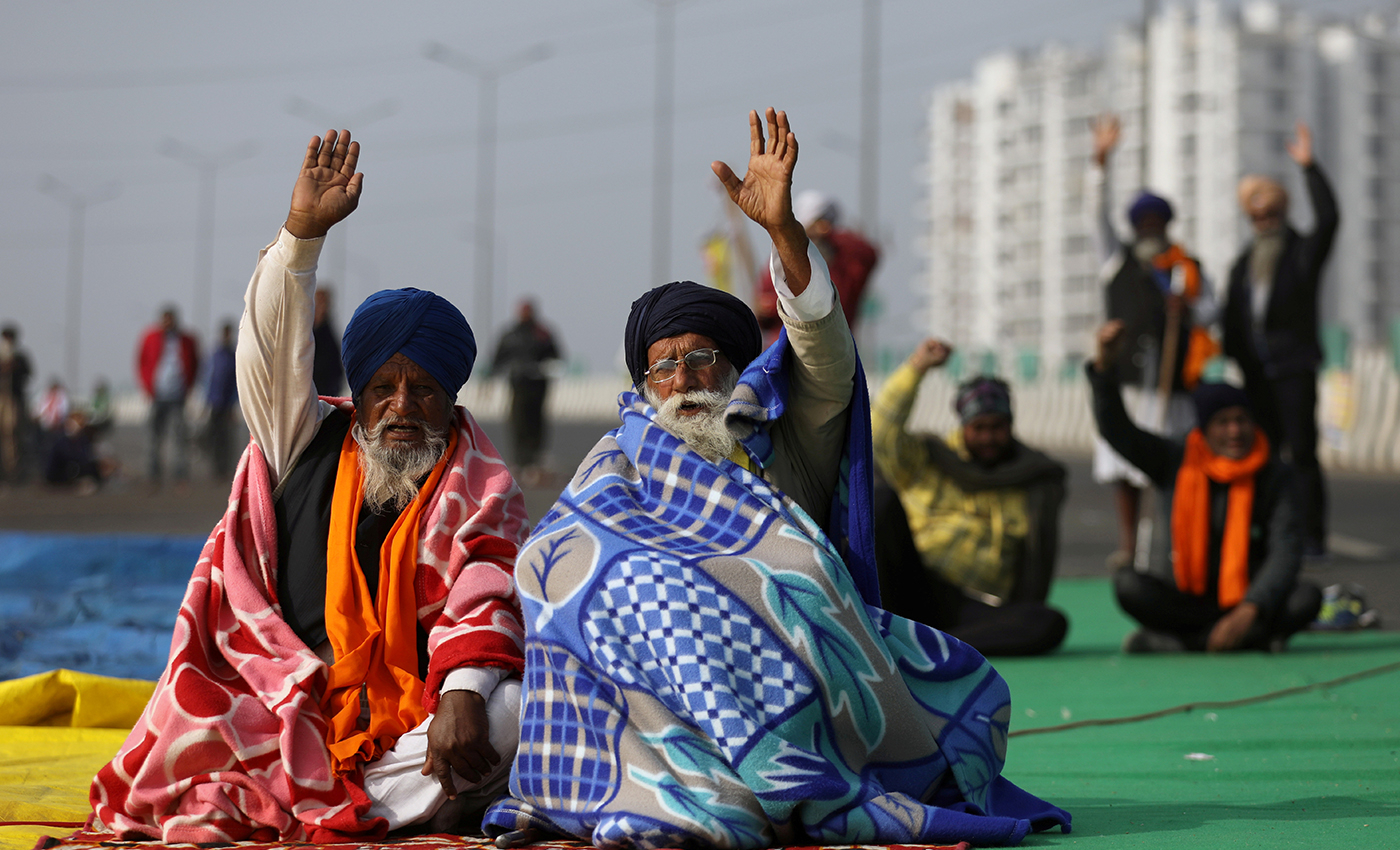 Farmer groups have begun forming new parties to enter the political arena ahead of the Punjab elections, but it has not been officially confirmed.
After the farmer movement gained momentum in India, several media reports claimed that some farmer units are forming their political party ahead of Punjab assembly elections, slated to be held in February or March 2022.
A report in the Times of India quoted Jaswinder Singh Sangha, general secretary of Jalandhar Potato Growers Association, stating, "We are actively working in this direction and contacting different farmer unions to form a farmers' party, and also to widen the platform to contest the elections." He added that the matter is under discussion among various farm groups, and attempts are being made to get all the stakeholders on board.
Bhartiya Kisan Union (Rajewal) faction president Balbir Singh Rajewal told Hindustan Times that his organization would support a political party in the polls. "We have supported different parties during the elections in the past. We will decide as to whom to lend support once the polls are declared," he said. However, he didn't mention anything about forming his party. The report added that Rajewal has been in touch with Arvind Kejriwal-led Aam Aadmi Party, which has offered him a "key position" in the government if the party wins the elections.
According to a report in India Today, prominent farmer leader Gurnam Singh Chaduni also decided to take part in the electoral battle by floating a political party. However, he clarified that he would not be contesting the polls himself. Adding that he is already holding meetings to discuss the party's future, he said that "This political front would be represented by honest people who will work to resolve people's issues and work for the development of the State." However, nothing substantial has been done on that front so far.
Considering there has been no official announcement or documentation on the formation of a political party by any farmer unions, the claim that Some farmers' units are forming their party ahead of the Punjab polls can only be marked as unverifiable at the moment.