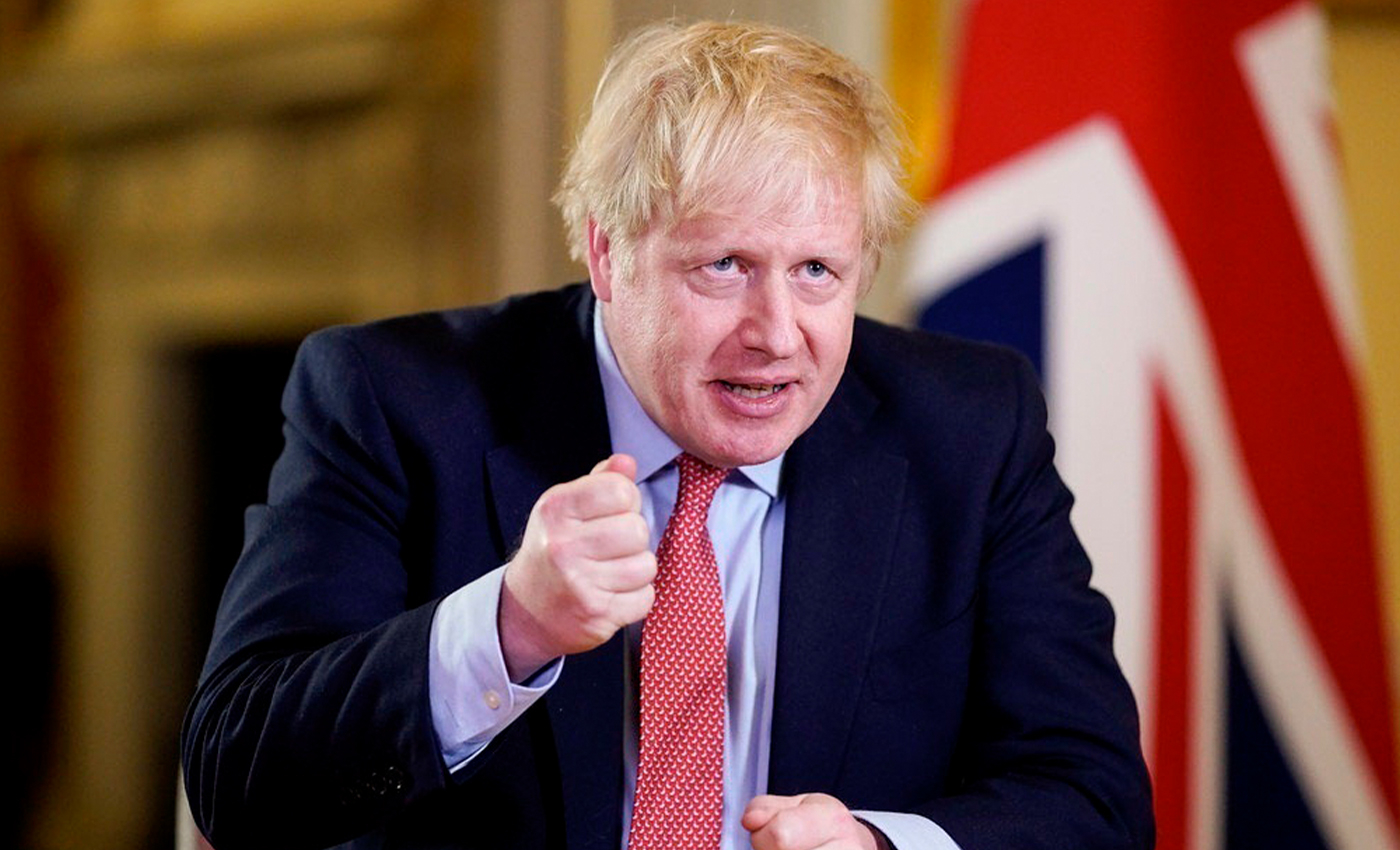 91 percent have not had a booster, and 61 percent are unvaccinated. While Johnson has said these figures correctly elsewhere, it was incorrect here.
Multiple posts on Facebook and other social media platforms have shared a video clip from January 10 of U.K. Prime Minister Boris Johnson saying, "Sadly, as you know, 90 percent of the people who are in ICU with Covid have not been vaccinated." The video's caption claims that he quoted inaccurate figures about the unvaccinated patients in the Intensive Care Unit (ICU). The most recent data suggest that 61 percent of those admitted to the ICU for COVID-19 are unvaccianted, and 91 percent have not received a booster. Johnson did in this case quote inaccurate figures, but he has quoted the figures correctly elsewhere.
On December 29, 2021, Johnson urged the public to get a third dose of COVID-19 vaccines because an overwhelming number of cases admitted to the ICU were among those who had not received the booster jabs, according to Sky News. Johnson also used the same figure in a public statement made on January 4, where he made clear that he was speaking about people who had not received boosters. "And it's absolutely heartbreaking that as many as 90 percent of those in intensive care with Covid have not had their booster, and over 60 percent of those in Intensive Care, who have Covid, have not had any vaccination at all," he said on January 4.
On January 10, he reiterated his statement. The complete version of the viral clip, as shown in The Guardian video, has him saying, "Sadly, as you know, 90 percent of the people who are in ICU with Covid have not been vaccinated, and it's absolutely crucial that everybody gets their booster. It can make a huge... huge difference."
According to the Intensive Care National Audit & Research Centre (ICNARC) report on COVID-19 in critical care in England, Wales, and Northern Ireland released on January 7, the percentage of patients admitted to ICU with confirmed COVID-19 that were unvaccinated was 61 percent in December 2021. Among those admissions, about 91 percent had not received a booster dose. That means that 39 percent of people admitted to the ICU had received one or two doses of COVID-19 vaccine, but had not received a booster. These particular figures are for admissions. The proportions of people staying in the ICU at a given time may also differ.
The COVID-19 pandemic has given rise to a lot of potentially dangerous misinformation. For reliable advice on COVID-19, including symptoms, prevention, and available treatment, please refer to the World Health Organization or your national healthcare authority.