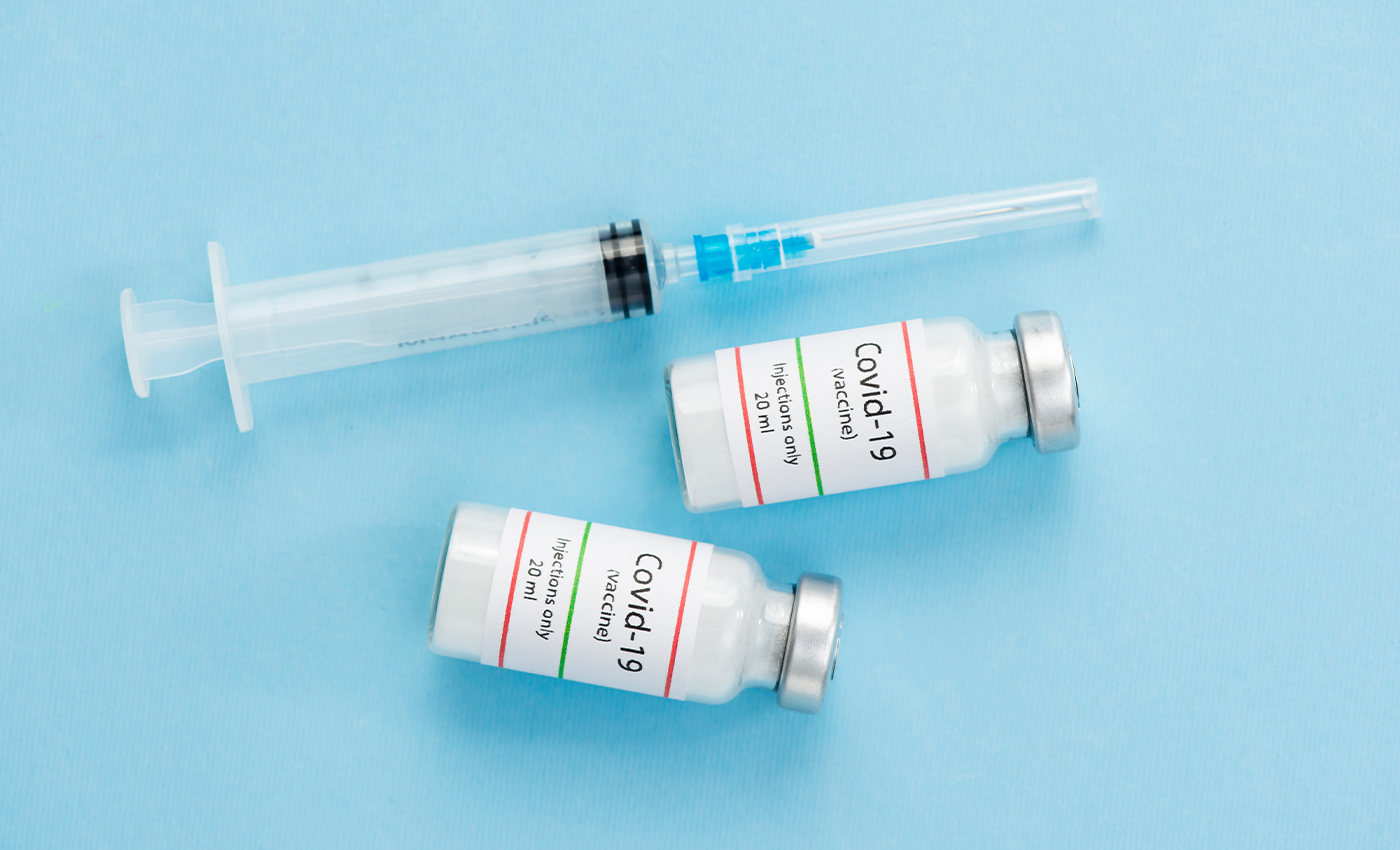 Headlines with the phrase "suddenly died" do not imply that someone died after a COVID-19 vaccine. Booster shots are safe and effective.
A Facebook user posted an image on November 24 with the caption, "Thinking of getting your booster? Type "suddenly died" into Google... throw in "2021" too. While your there take a look at the yellow card scheme on the government website x." The image is a collage of 9 headlines, all covering death of children. The Facebook user implies that one should not take the booster shot because children have died from a COVID-19 vaccine. The user also asks people to refer to the U.K. government's Yellow Card scheme to see how many people have died from the vaccine.
We have debunked a similar claim before, where social media users claimed that if the media mentions that someone "died after a short illness," then they are covering up a vaccine death. That claim is false, as the phrase "short illness" is often used when one does want to reveal the actual cause of death or the cause is not publicly known. Similarly, if a headline reads that someone "died suddenly," it does not mean that they died from a COVID-19 vaccine. It could be because the cause of the death is unknown, or had other unexpected causes.
The first headline is about the sudden passing of a 12-year-old girl, Gemma Caffrey, who passed away in Lanarkshire from a brain hemorrhage. There is no evidence that she died from a COVID-19 vaccine.
The second headline is about the death of a boy named Adam Ali. He was unvaccinated. Full Fact reported that "the Birmingham and Solihull vaccination program at University Hospitals Birmingham NHS Foundation Trust confirmed that Adam had not received one [vaccine]." The cause of his death is unknown.
The third headline is about the deaths of Harry Towers and Mohammed Habib. According to Birmingham Live, the cause of their death is currently unknown, and there is no evidence that they died after a COVID-19 vaccine.
The fourth headline is about the death of a 16-year-old child called Tyrese Matswayi. According to Stoke-on-Trent Live, "The 16-year-old had been a student at the Co-op Academy Stoke-on-Trent in Tunstall before he lost his battle with mental health." It further reported that "Tyrese, from Tunstall, died after being hit by a train at Longport Station on October 6."
The fifth headline is about the sudden death of three athletes who died from cardiac arrest. Jake West, a football player, died of a cardiac arrest in 2013 when he collapsed on the field during football practice at LaPorte High. Zac Mago, a basketball player at John Glenn High, died of cardiac arrest at 17. He died on July 5, 2021, and 17-year-olds were not eligible to receive the COVID-19 vaccines at the time in the U.S. Mark Mayfield played baseball for New Prairie High and died of cardiac arrest after an intramural basketball game. According to an Indianapolis Star article, "In high school athletes, sudden cardiac arrest is the number one cause of death." West, Mago, and Mayfield's deaths had nothing to do with COVID-19 vaccines.
The sixth headline is about Max Carswell, an 18-year-old who died after contracting a urine infection, not because of a COVID-19 vaccine. According to the Liverpool Echo, Carswell "had fallen into a diabetic coma after contracting the infection and was found unresponsive by family who went to check on him."
The seventh headline is the same as the first headline about Caffrey, who passed away in Lanarkshire from a brain hemorrhage.
The eighth headline is about Leo McBride, who passed away in Ireland in October 2021. The reason for his death is unknown, and there is no evidence that he died from a COVID-19 vaccine.
The ninth headline is from an article published on the medical misinformation website, The Expose. The article claims that the death rate in teenagers has increased by 47 percent in the U.K. since the country started vaccinating children. However, the Associated Press reported that a spokesperson for the Office of National Statistics, Glenn Garrett, confirmed that "These claims are misleading and based on an improper analysis of data from the U.K.'s Office for National Statistics."
Therefore, we can conclude that none of the headlines in the image show that children are dying from a COVID-19 vaccine in the U.K.
The Facebook post also asks people to refer to the Yellow Card scheme, which the post implies supports their claim that COVID-19 vaccines are killing people. However, the U.K.'s Yellow Card scheme is a self-reporting platform where people report symptoms which they think they developed after taking a vaccine. Yellow Card then publishes this data. This scheme is meant to gather large amounts of data so that government regulatory agencies and pharmaceutical companies can monitor their products for safety. However, figures cited by the Yellow Card scheme are unassessed and raw. They do not imply that the vaccine caused symptoms or fatalities, as these figures do not by themselves demonstrate any causal links. They are an inaccurate representation of post-vaccination fatalities or injuries. Figures from the Yellow Card scheme in the U.K., or the Vaccine Adverse Event Reporting System (VAERS) database in the U.S., are often used by anti-vaccine activists to cast doubt on the science that shows vaccines are effective.
COVID-19 vaccines have been properly and rigorously tested and have been proven to be safe. Vaccines help in reducing the rate of death and hospitalization. According to the ZOE COVID study, "Boosters can give an increased measure of protection, around 95 percent according to studies by Pfizer. It is really just the third dose of the vaccine, which most of us need to get maximum protection."
The COVID-19 pandemic has given rise to a lot of potentially dangerous misinformation. For reliable advice on COVID-19, including symptoms, prevention, and available treatment, please refer to the World Health Organization or your national healthcare authority.