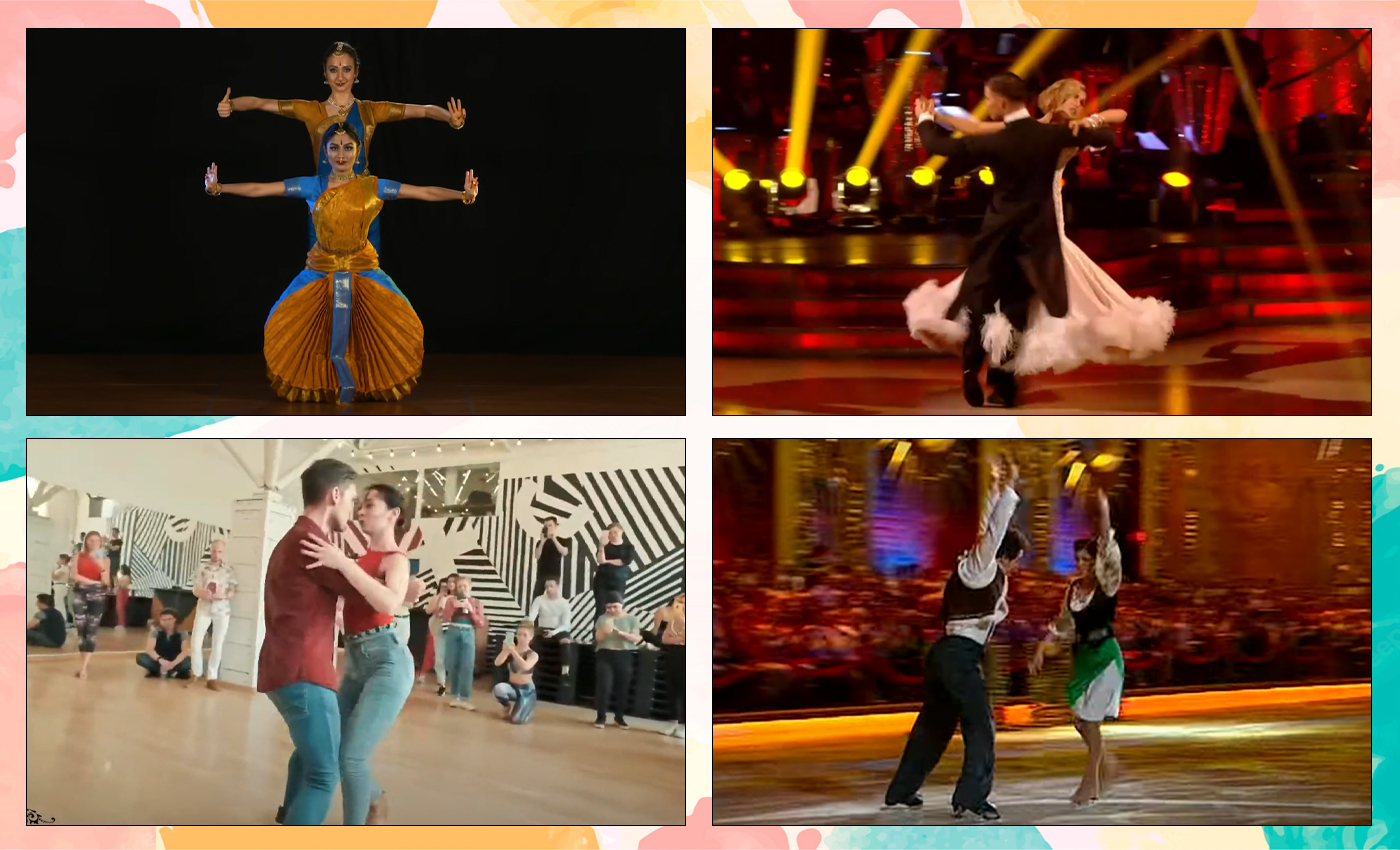 Multiple videos of actual people dancing from around the world have been falsely claimed to be of Chinese robots.
Context:
Disney World is a chain of entertainment resorts, with 12 parks located in California, Florida, Tokyo, Paris, Hong Kong, and China. Under the entertainment section, different stage plays and live shows happen every day. A caption on social media has been making rounds online since at least 2020, attached to different dance videos, claiming that Chinese humanoid robots performed the dances. One such video is of a pair of women performing Bharatanatyam, a traditional Indian dance. Other videos include ballroom and ice-skating performances. The caption is the same for all the videos, which also claims the performance duration is five minutes and that it takes four hours to buy a ticket, which costs 499 yuan. This claim is also circulating in various languages and countries. However, the widely shared videos are of real human performances and not robots.
In fact:
Disneyland has an official app where all park tickets can be booked and bought. It also provides all the information about daily schedules, events, and other activities. According to the Shanghai Disney Resort, "one ticket to Shanghai Disneyland provides admission and access to all of the attractions and entertainment at the seven themed lands inside the theme park (except for special services, facilities, and events that require a separate charge)."
Using a reverse image search on the videos with the aforementioned specific caption, we found none of them are related to Disneyland. One video shows two classical dancers performing Bharatanatyam, a south Indian dance form, uploaded originally by a performing arts company founded by MIT named IndianRaga. The group provides online education courses in the performing arts with instructor assistance and operates in around 40 global cities. On August 11, 2017, they published the video on their Facebook page and captioned it "Vahana Alarippu in ragamalika depicting Muruga, Vishnu, Shiva, and Devi; with their vahanas."
Another video that shows artists performing a ballroom dance on stage with an audience around them is a performance from the U.K. dance reality show "Strictly Come Dancing" in 2013. Celebrities team up with choreographers to compete on the show. BBC One published the video on December 7, 2013, and captioned it "Abbey Clancy and Aljaz Skorjanec dance the Viennese Waltz to Delilah."
Another video, which shows a man and a woman dancing in what appears to be a studio with people recording it on their phones, is by Russian dancers Dima and Dilara. They posted the video on their YouTube channel on August 26, 2020, and captioned it "Dima and Dilara. Bachata. Moscow." The logo shows that they performed it during Moscow's Bachata Stars Weekend event. Bachata is a style of dance form from the Dominican Republic.
Another video that shows ice skating performers is from 2012. Petrova Tikhonov, Maria Petrova & Alexei Tikhonov's official YouTube page published the video on February 14, 2012. The video description reads, "Naomi Lang and Alexei Tikhonov in the ice show of the First Channel Ice Age. Professional Cup. Issue 4. Hits of the 1970-1980s. Without me, you, my beloved…" (translated from Russian).
Disneyworld's YouTube channel DisneyParks does not show any of the videos in question as part of their shows.
Verdict:
As there are no reports of any robots that look exactly like humans with perfect dancing capabilities, we mark this claim as false.