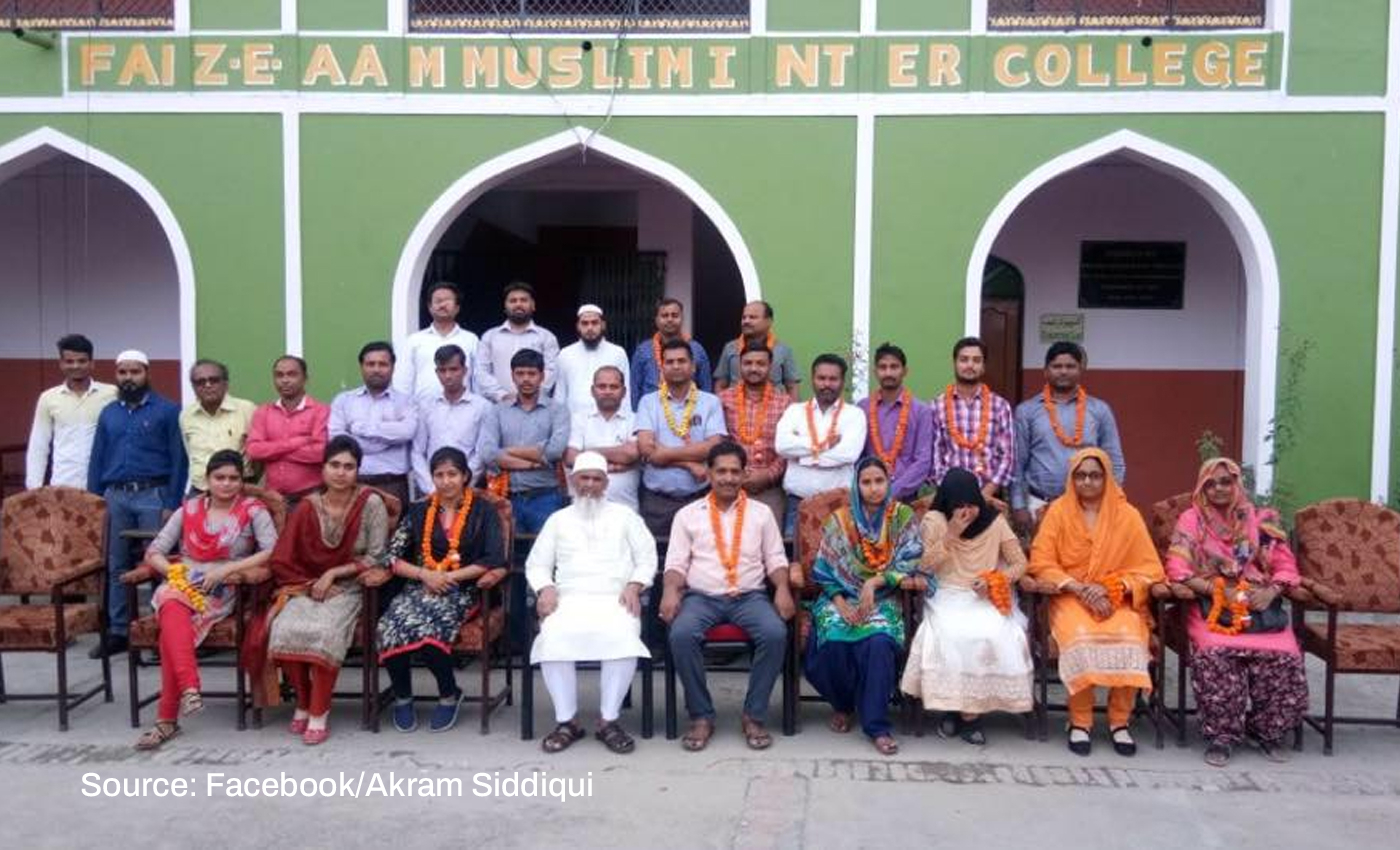 The college administration and the police have dismissed reports of two Hindu students being expelled from the college for reciting Hanuman Chalisa.
Context:
Many false and misleading narratives with communal and Islamophobic spin have been spreading over social media in India for many years now. One recent claim that went viral is that the Faiz-e-Aam Muslim College in Ayodhya, Uttar Pradesh expelled two Hindu students for reading Hanuman Chalisa instead of the Quran. This claim was also shared by right-wing website OpIndia which has thousands of followers on Twitter.
In fact:
Just below OpIndia's claim on Twitter official, Ayodhya Police has categorically stated that the college, which houses students, teachers from all religions, took disciplinary action against both the students, and one student is still a student in the college. The tweet also mentioned after interviewing other students, family members, manager, and school staff, the police could not confirm the unfolding of events as claimed by OpIndia.
Speaking to Logically, Manager and founder of Faiz-e-Aam Muslim College, Mohammad Akhtar Siddiqui said that "The news about expelling two Hindu students for reciting the Hanuman Chalisa was false. No such incidents took place on the college premises. On July 25, two students quarreled with each other over something and disciplinary action was taken against them" He also said the students were not reading Hanuman Chalisa.
According to ETV Bharat, the issue came to light when Saurabh Yadav, one of the expelled students, claimed that he was reciting poetry written by Rahim Das. According to Yadav, some Muslim classmates and others asked him to recite verses from the Quran. He advised the Muslim students to read the Ramayan as well. Later, his name was removed from the institution's student register, he further claimed. Quoting Siddiqui, ETV Bharat reported that such allegations were baseless and someone has been trying to tarnish the institution's image. Siddiqui further said that the college is run in two shifts. Muslim students conduct prayers separately, whereas Hindu students join the assembly and perform prayers according to their religion and culture, he said. On Republic Day, Independence Day, and Gandhi Jayanti, the college organizes a gathering in which students raise slogans such as "Bharat Mata Ki Jai" and "Vande Mataram," and students from both communities sing the national anthem.
The verdict:
The police did not find any communal angle in the matter, and the college administration has denied claims of sectarian spin as well. The case is under investigation. Therefore, we have marked the claim false.
Reference links
Twitter
ETV Bharat News