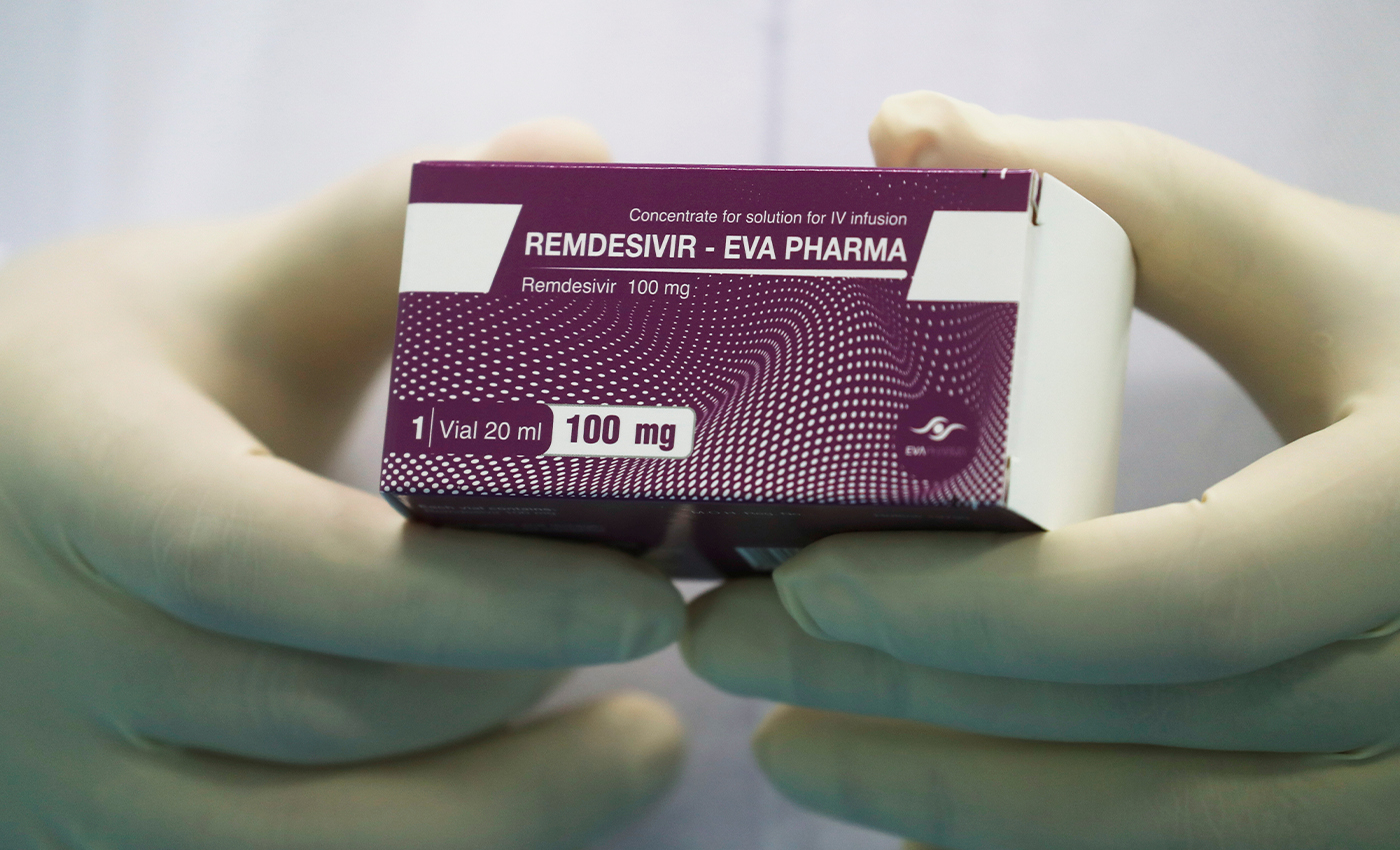 Remdesivir, the drug used to treat symptoms of COVID-19, was being sold for more than their official price of ₹899 in several states in India.
Remdesivir is a drug used to treat symptoms of COVID-19, through stopping the progression of the disease for patients who are short of oxygen but do not yet require the use of a ventilator. However, the benefits of the drug are still being tested, and the World Health Organization (WHO) has issued a conditional recommendation against using it, according to The Print.
As the number of COVID-19 cases in India continues to escalate and hospitals struggle to provide beds and oxygen tanks for patients, many have turned to the black market as a last resort in obtaining treatment.
News outlets have reported that pharmaceutical vendors were selling the Remdesivir medication in Madhya, Pradesh, and Maharashtra at ₹18,000 per vial, a figure which is several times higher than its official price.
The National Pharmaceutical Pricing Authority's office memorandum, released on April 17, 2021, showed that Cadila Healthcare reduced the price of its REMDAC injection from ₹2,800 to ₹899. Similarly, Syngene International's brand RemWin reduced it from ₹3,950 to ₹2,450. Meanwhile, Dr. Reddy's Laboratories' REDYX was reduced from ₹5,400 to ₹2,700, Cipla's CIPREMI from ₹4,000 to ₹3,000, and Hetero Healthcare's COVIFOR from ₹5,400 to ₹3,490.
According to Business Standard's April 12 article, a medical store in Madhya Pradesh's Jabalpur was sealed for allegedly selling Remdesivir injections at ₹18,000 per vial. Food Inspector R L Patel told the Business Standard that the Jabalpur administration sealed the medical shop on April 12, 2021, after receiving a complaint against it.
The Indian Express reported that on April 15, Pune Police formed teams to investigate the black market and illegal medicines. The city's crime branch arrested two people in two separate actions and seized three vials from them. On the same day, a man was arrested for trying to sell a Remdesivir vial at ₹10,000 instead of the market price of ₹1,100-1,400.
The police had received a tip that some people were selling Remdesivir at ₹18,000 in the Nagar Road area. Police went undercover at both locations, leading to the two arrests.
As mentioned in The Stateman's April 19 report, the Crime Branch of Bhopal Police caught four people, including a doctor who allegedly sold Remdesivir vials. They recovered four injections from them. According to Crime Branch SP Gopal Dhakad, the seller was a resident of Arif Nagar in the Shahjehanabad area, who tried to sell one Remdesivir injection for ₹18,000.
tHE Hindustan Times reported on April 22 an incident from Patna, Bihar, where an individual paid up to ₹54,000 for a Remdesivir injection. The individual worked in the medical field and told as such to Hindustan Times requesting anonymity.
Investigations are ongoing to apprehend the people who have been illegally selling Remdesivir in the black market. Information regarding it is subject to change.