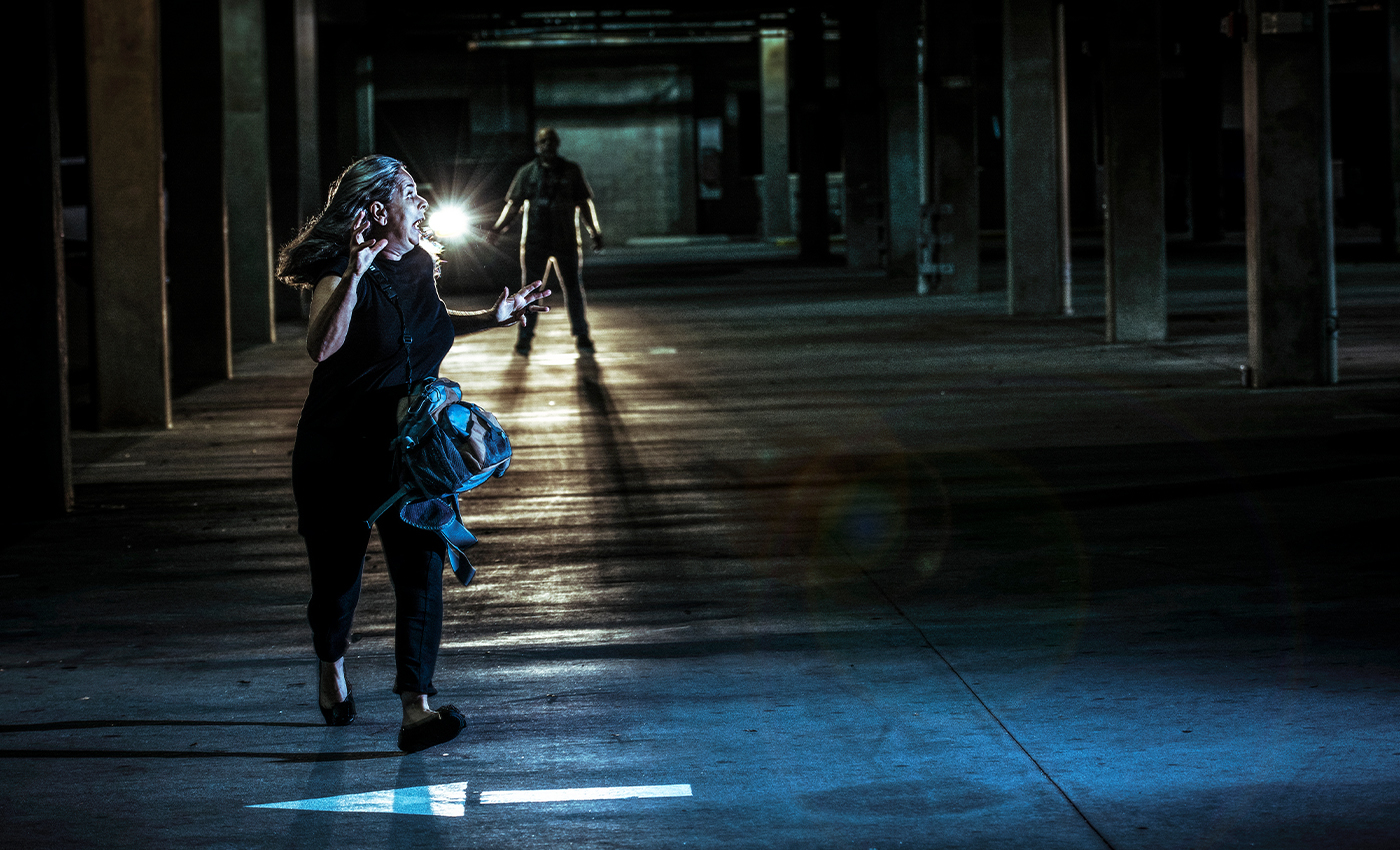 Accused Fenil Goyani killed Grishma Vekariya in Surat when she refused to enter into a relationship with him. Both were from the same community.
Twitter user Alagesh Chelliah (@AlageshChelliah) posted a video with a caption that a Muslim man killed a Hindu woman who refused to convert to Islam in Surat. However, it is false news; the video is from Surat where Fenil Goyani attacked Grishma for refusing his proposal and is not related to religious conversion.
According to Ahmedabad Mirror, Fenil Goyani killed his batch mate Grishma Vekariya on February 12, 2022, in front of her family members. The incident happened after she called her family from the college and told them the accused was harassing her. Later she was taken back from the college. But the accused followed her to her residence at Lakshmi Dham Society in the Kamrej area of rural Surat. When her brother and uncle asked Goyani to stop harassing her, he attacked the family members and caught hold of her. He used a blade to cut her throat in front of her brother and uncle.
Ravirajsinh Jadeja, Dang Superintendent of Police (SP) in charge of rural Surat, told Mirror, "It was with the considerable effort the police personnel disarmed and detained Goyani who, after seeing the hopeless situation he was in, began slicing his own hands." SP Jadeja added that even though Fenil harassed the deceased for one year, the family did not complain to the police because they belong to the same community and their families tried to solve the issue by themselves.
Desh Gujarat reported that after killing her, the accused cut his veins and consumed poison in front of the gathered crowd. He was treated at a hospital and was then arrested. It also mentioned that some locals recorded the incident, but they failed to rescue Grishma.
Kamrej Police Inspector M. M. Gilatar said, "The accused killed her after she turned down his proposal. We have recovered two knives from Fenil's possession which he had purchased from a mall in Surat city. The accused was arrested by Surat police in a car theft case in 2020."
Police have filed a 2500-page charge sheet against Fenil Goyani and gathered 190 witness statements, 27 eyewitnesses, and 188 pieces of documentary evidence. According to police, Goyani planned the murder of Grishma a month before the incident and had purchased two knives, The Times of India reported.
Fenil Goyani and his victim were both from the same community. None of them were Muslims.