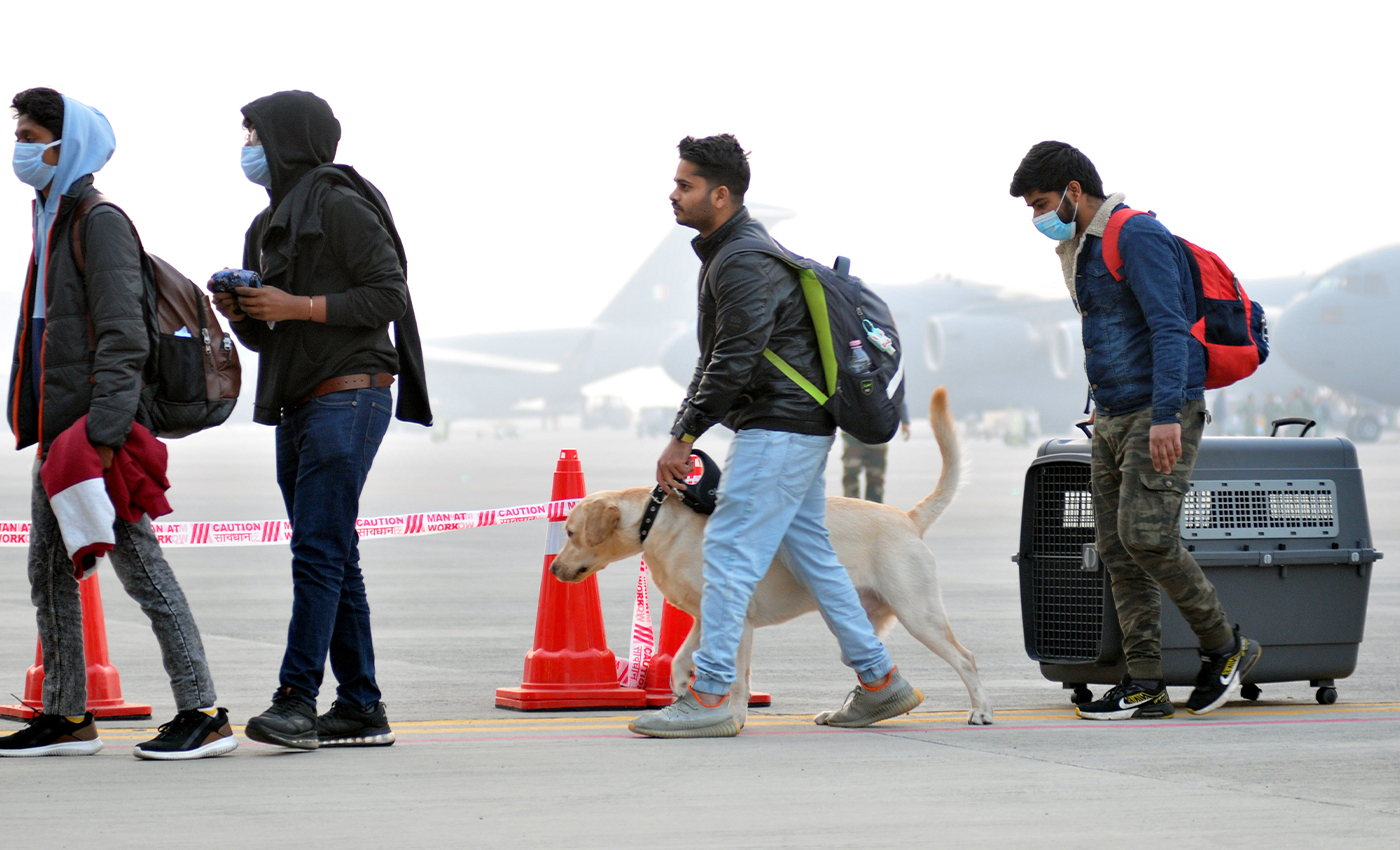 A video of Indian ambassador Rahul Shrivastava with the Indian students in the aircraft was falsely shared as Putin addressing them.
Following the Russian invasion of Ukraine, several foreign nationals, including students, were stranded in Ukraine with no flight services from the country. Over 18,000 Indian students were believed to be stranded in Ukraine. The government of India initiated an evacuation plan by actively coordinating with other European countries bordering Ukraine.
A video from one such evacuation flight was shared on social media claiming that Russian President Vladimir Putin visited the Indian students in the aircraft and addressed them. In the video, a person can be seen facing the students. However, Logically confirmed that it was not Putin.
We could trace the source of the video to news channel ET Now's Twitter account. On February 26, 2022, ET Now had reported on India's Ambassador to Romania Rahul Shrivastav telling students, "whenever you face difficulty in life, remember this day & everything will be fine". The caption read, "listen in to India's Ambassador to #Romania Rahul Shrivastava's special message to Indian nationals onboard #AirIndia flight." The complete video also had Shrivastav introducing himself.
The Ministry of Information & Broadcasting published the same on YouTube, captioning "India's Ambassador to Romania, Shri Rahul Shrivastava, interacting with the Indian nationals."
Over 17,000 Indian students have been evacuated from Ukraine's neighboring countries after crossing the border into Romania, Poland, Hungary, Slovakia, and Moldova. There are several reports of more Indian students being stranded in Eastern Ukraine who cannot find transportation to the bordering nations for evacuation.
Reference links
YouTube
Twitter