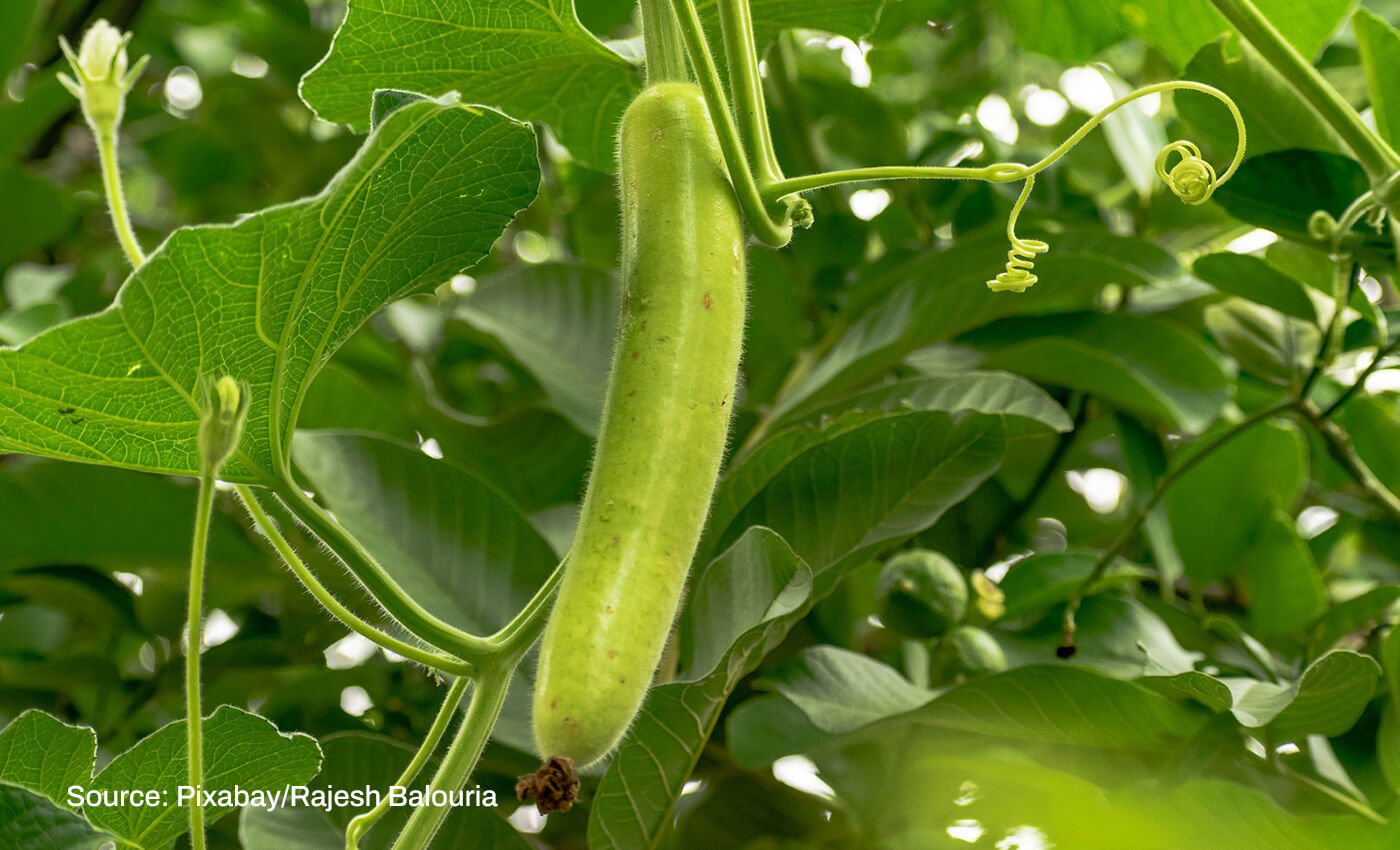 Limited clinical evidence suggests bottle gourd as a cure for heart diseases. More research is required to assert its medicinal properties.
Context
Several posts discuss the potential use of bottle gourd – the vegetable Lagenaria siceraria, also known as calabash – to cure heart-related ailments like atherosclerosis. However, there is not enough evidence to back this claim.
In Fact
The U.S. National Heart, Lung, and Blood Institute states that atherosclerosis is a cardiac ailment that develops because of plaque that builds up in arteries due to cholesterol, fat, blood cells, and other substances in the blood. It causes arteries to narrow and reduces the supply of oxygen-rich blood to tissues of vital organs in the body.
Several studies have concluded that bottle gourd juice effectively lowers total cholesterol in rats. However, very few studies have been conducted to know the bottle gourd's cardiovascular effects on humans.
A review study published by researchers from China and Pakistan in September 2022 examined the cardioprotective properties of bottle gourds. It noted that the ethanolic extract had a cardioprotective effect on rats, which protected the cardiac membrane from oxidative damage by lowering lipid peroxidation. The review also included several other studies carried out on rats that have shown cardioprotective results.
A few experiments were also conducted on humans; a study in 2014 examined the lipid-lowering and antioxidant functions of bottle gourd extract on humans. The demonstration included giving 200 ml of freshly prepared bottle gourd extract to test subjects every day on an empty stomach for 90 days. The experiment was conducted on individuals in the age group of 30 to 60 years. There were significant reductions in triglycerides and total cholesterol levels in the blood. The cardiac risk ratio, atherogenic coefficient, and atherogenicity index of plasma were also improved.
Another review in 2011 published in the International Research Journal of Pharmacy added that bottle gourd extracts are being used in ayurvedic medicinal treatment to cure cardiac disorders in humans, but there is no clarity over how long this practice has been in place. Ayurveda is an alternative medicine system native to the Indian subcontinent that treats health ailments using herbs, tree roots, yoga, and other natural extracts from plants. However, according to Johns Hopkins School of Medicine, it is not recommended to be used as a complementary therapy along with standard and conventional medical care in treating severe health conditions like heart disease.
Although there have been some small studies on humans relating bottle gourd as a cure for heart diseases, extensive clinical evidence is not available to assert its cardioprotective properties.
The verdict
There are very few studies to say that bottle gourd can help treat cardiovascular disorders. More studies are required in the field to recommend it as a definitive treatment. Hence, we have marked this claim as partly true.