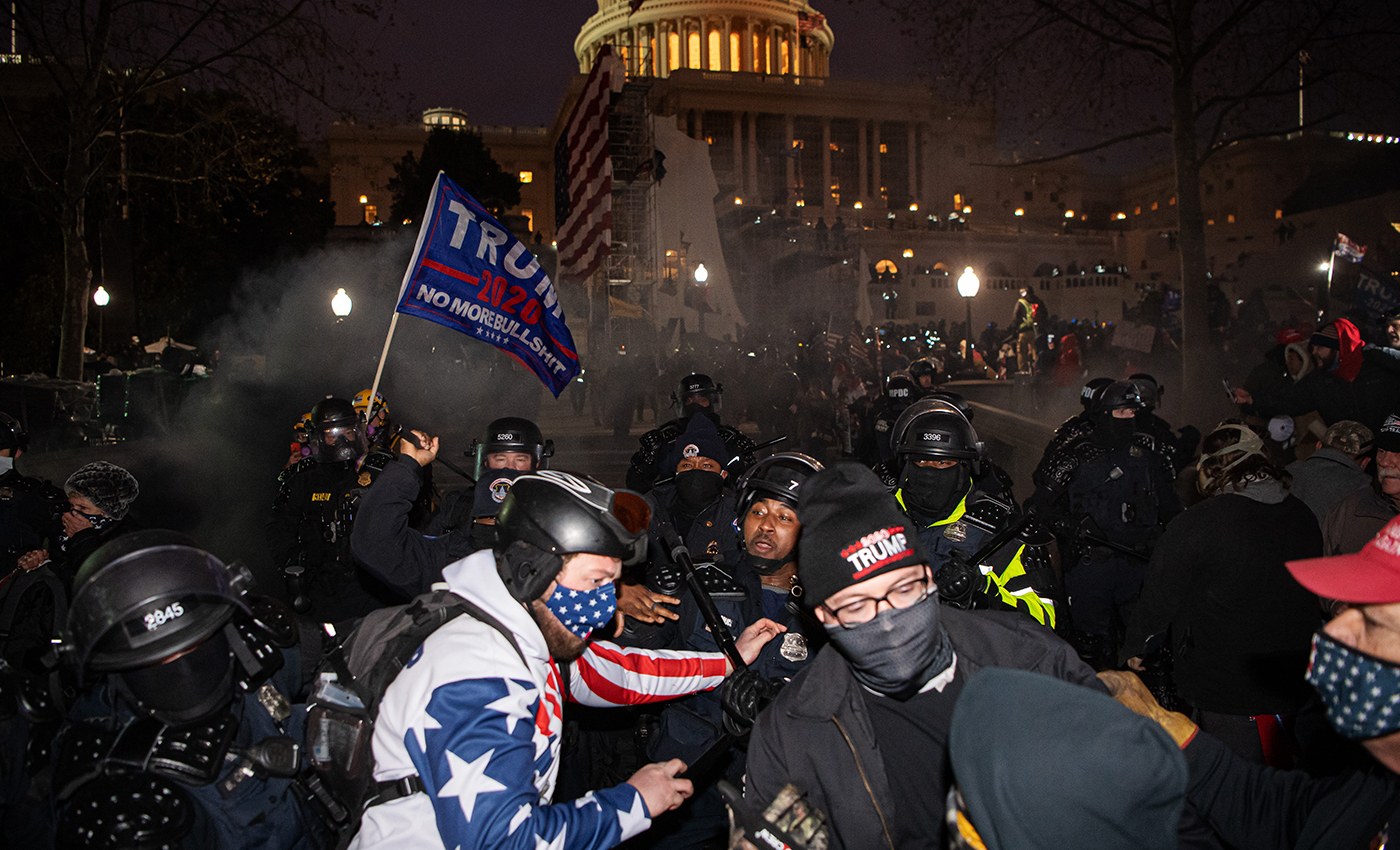 Federico Klein was arrested for his participation in the Capitol insurrection.
On March 2, 2021, an arrest warrant was issued against Federico Guillermo Klein for his actions at the Capitol riots on January 6 2021.
According to a statement in court, Klein was "physically and verbally engaged" in stopping police officers from performing their duties. In videos of the riot, he was seen shouting "we need fresh people" multiple times and inciting the crowd. Klein used shields to attack police officers and move towards the Capitol building.
According to Associated Press, on March 4, 2021, the Federal Bureau of Investigation (FBI) arrested Klein in Virginia. They added that Klein was a former campaigner for Donald Trump in 2016. Klein is reported to be the first arrest brought against a Trump appointee.
The FBI accessed Klein's details via various tip-offs and researchers. the U.S. police had posted photos of people related to the incident asked the public for information to help identify them. Klein was recognized by his Make America Great Again (MAGA) which he later swapped for the United States Marine Corps (USMC) hat in a video clip.
Klein "possessed a Top Secret security clearance" that was renewed in 2019. Also, he was an employee of the United States Department (DOS). A day before Joe Biden's inauguration, he resigned from the role.
Klein was charged with six sections, including obstruction of justice/congress and law enforcement during civil disorder, assaulting, resisting, or impeding certain officers using a dangerous weapon, and violent entry into a restricted area without lawful authority.
USA Today reported that Klein's first court hearing took place on March 5 via teleconference and that he was ordered to stay in custody. The next detention hearing is scheduled for March 9.