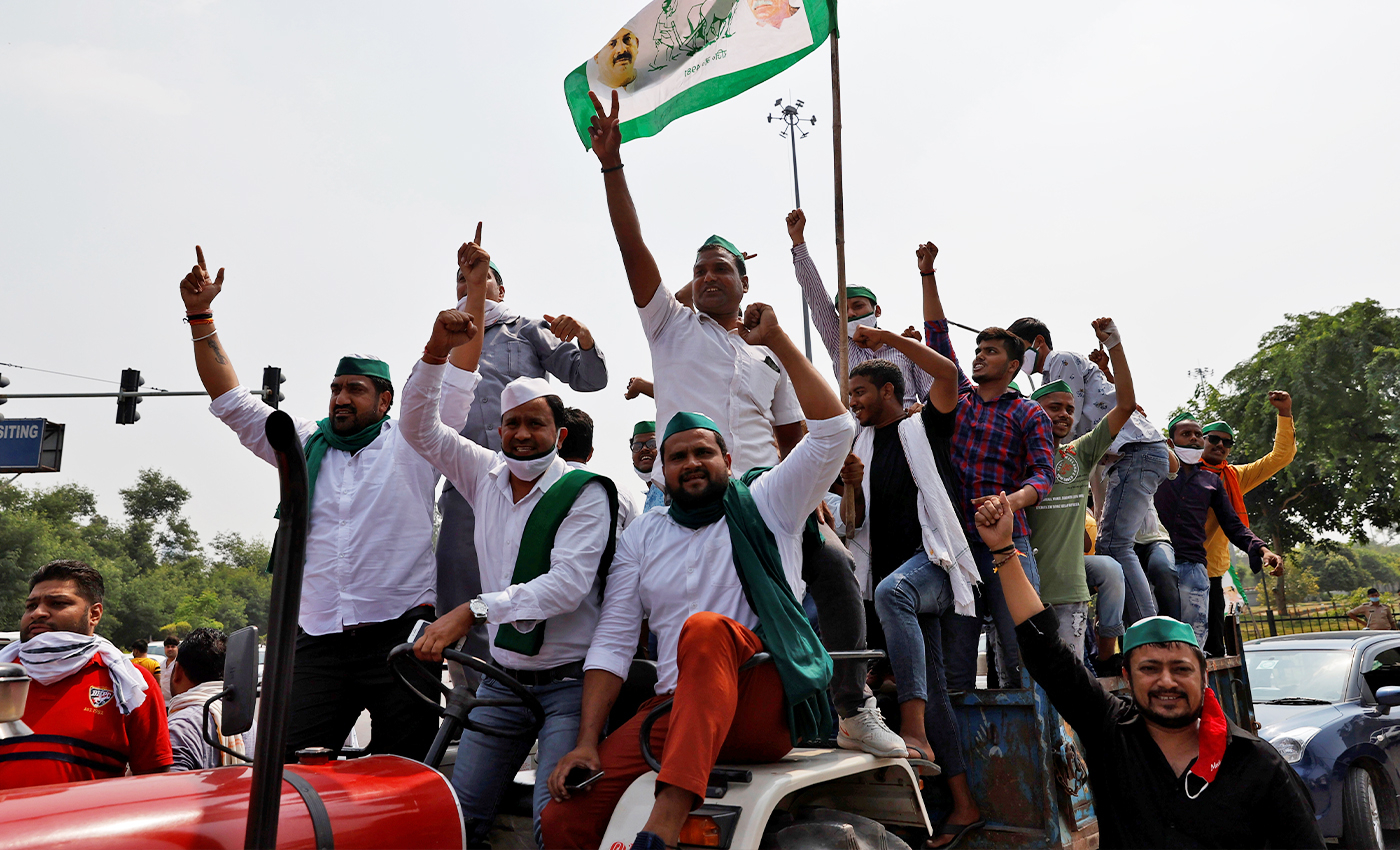 BKU (Ekta Ugrahan) had organized the event demanding people's released booked under UAPA. 32 farmer unions passed a resolution distancing from it.
Farmers from across India have been protesting against the new farm bills demanding a total repeal of the three contentious laws. Many rounds of talks have taken place between the farmers and the government without any resolution.
Bharatiya Kisan Union (BKU) (Ekta Ugrahan) had organized the event to observe International Human Rights Day at Tikri and demanded the release of intellectuals and activists booked under the UAPA Act. More than 20 accused names included Sudha Bharadwaj, Varavara Rao, Vernon Gonsalves, Gautam Navlakha, and Arun Ferreira, booked for allegedly having links with terrorists and Urban Naxals. The president of Ugrahan, Joginder Singh, said their demand is not new and was included in their demand charter submitted to the government. Photographs of some of its members at the Tikri border were seen holding posters demanding the release of activists arrested under various charges.
This led to several Union ministers including Piyush Goyal, Ravi Shankar Prasad and Narendra Singh Tomar to state that "Leftist and Maoist elements" have infiltrated the protests seeking to derail the government's "reformist farm laws." Subsequently, 32 farmer unions passed a resolution making it clear that their only issue is the repeal of farm laws and nothing else. Carefully distancing themselves from the BKU (Ekta Ugrahan), the joint resolution said: "The function organised by BKU (Ekta Ugrahan) has no relation with the farmers' struggle. Their action has harmed the farmers' struggle." BKU (Ekta Ugrahan) and the Kisan Mazdoor Sangharsh Committee (KMSC) are not part of this group of 32.
Reference links
The Times of India
WION
The Indian Express