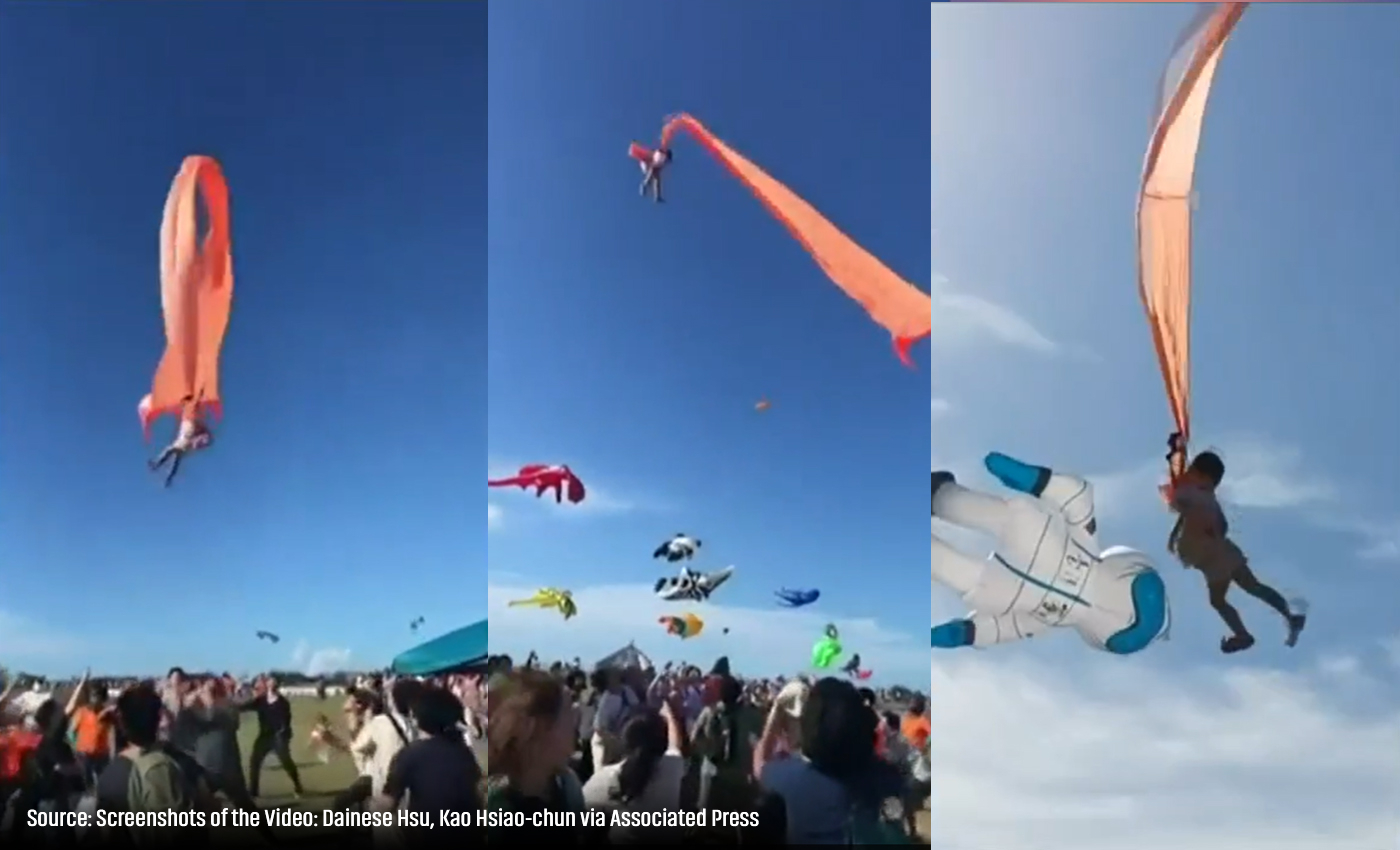 A three-year-old girl in Taiwan was pulled up in the air by a kite at an International Kite Flying Festival on August 30, 2020.
The girl child was swept high into the sky after a streamer became tangled around her waist during a kite-flying festival in Hsinchu, northern Taiwan, on August 30, 2020.
The girl identified as Linn was hoisted off the ground by more than 30 meters into the air and had flung around for more than 30 seconds before operators managed to lower the kite. The child was dropped relatively softly into the arms of a gathered crowd.
A Hsinchu city government official stated that a sudden gust of wind at the site had caused the kite's tail to wrap around the child's waist.
However, according to the reports, the girl was frightened but had suffered no physical injuries.
Reference links
YouTube
Reuters
Taiwan News