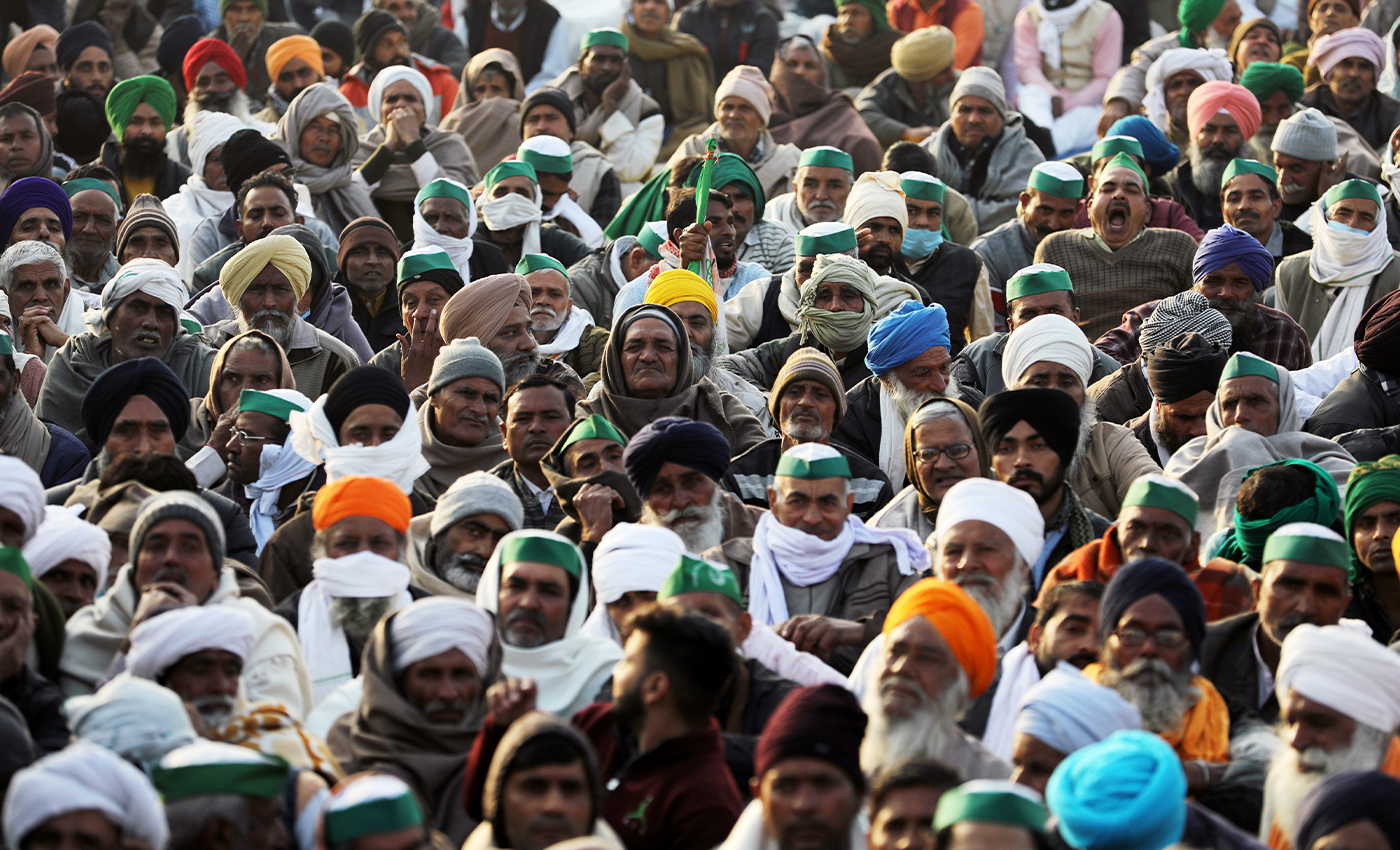 In the response to two RTI queries on these consulatations, the ministry stated that the government "does not hold any record in this matter."
An article published by the Economic Times on December 11, 2020, states that the Narendra Modi government reached out to nearly 93 lakh farmers in the last six months over the three farm laws. An unnamed senior government official told Economic Times that the government had conducted about 1.4 lakh training and webinar sessions in the last six months over the agriculture reforms (starting from June). Several political leaders, including Agriculture Minister Narendra Singh Tomar and Law Minister Ravi Shankar Prasad have said that "extensive consultations, trainings and outreach programmes (were) conducted on the Agriculture Laws with stakeholders".
A total of 1,37,054 training and webinar sessions were conducted, and officials reached out to 92,42,376 farmers to create awareness on new agriculture reforms. Adding to this, the government sent out around 2.23 crore text messages to farmers in Oct. 2020. The government implemented this after the Punjab protestors started protesting in Delhi, Economic Times noted. It further said Modi himself spoke more than 25 times, addressing the farm bills and agricultural reforms.
However, the data on training sessions is only available in media reports, and we could not find similar data on any of the government websites. Moreover, according to an article published by NDTV: "Despite the centre repeatedly stating that it held multiple consultations with 'stakeholders' before passing the three controversial farm laws, a response to a RTI (Right to Information) query filed by NDTV says the government "does not hold any record in this matter."
The Wire further reported that in an RTI query filed with the Department of Agriculture, Cooperation and Farmers Welfare on December 11, 2020, activist Anjali Bhardwaj had sought information on the process of consultation on the three farm bills before the passage of the bills. Her query was forwarded by the Department to the central public information officer (CPIO) who responded that he "does not hold any record in this matter".
Reference links
The Economic Times
NDTV.com
The Wire