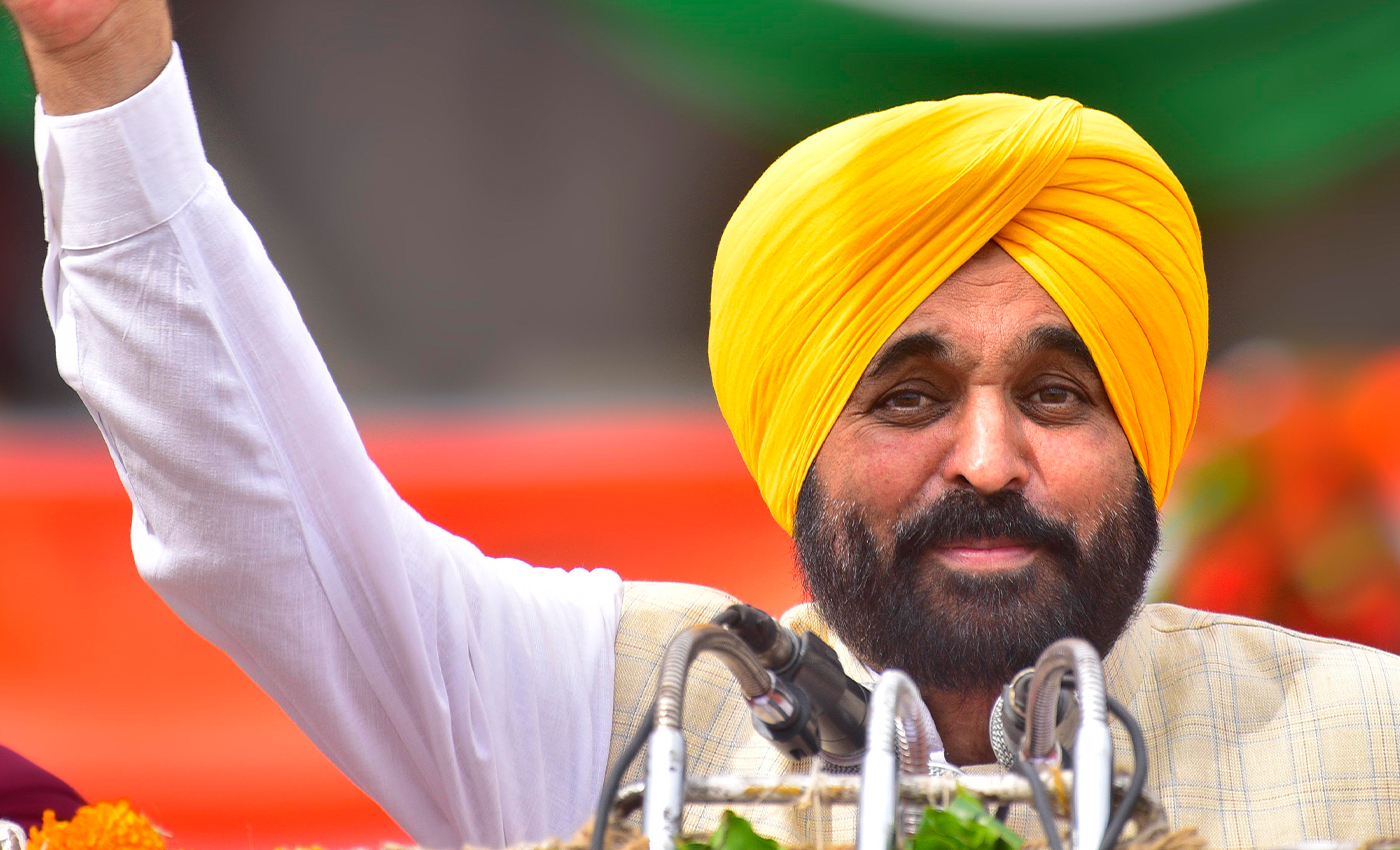 Lufthansa, the airline, has clarified that the delay happened because of a delayed inbound flight and an aircraft change, not because of CM Mann.
Context:
Punjab Chief Minister and former comedian Bhagwant Man had to battle the negative coverage around his drinking habits to make a claim for the top post in the Indian state. However, controversies for Mann are yet to die down as he is making headlines for allegedly being inebriated ahead of a flight on Saturday, September 17, from Frankfurt, Germany, to Delhi. Allegations have been made that the Lufthansa flight was delayed by almost four hours because CM Mann had to be deplaned.
In fact:
We found that the claim that the Lufthansa flight was delayed because CM Mann was drunk, unfit to fly, and had to be deboarded was unsubstantiated.
According to Flight Aware, a flight-tracking website, flight LH 760 on Saturday, September 17, was indeed delayed by four hours. It was scheduled to depart at 1.40 pm but eventually took off at 5.34 pm, a delay of 3 hours and 54 minutes.
As the controversy over Mann causing the delay gripped social media, Lufthansa took to its official Twitter handle to issue a clarification. Responding to a user who had tagged Lufthansa asking whether Mann had been deplaned because he was drunk, causing a delay, the airline stated that the delay had occurred owing to a delayed inbound flight and an aircraft change.
Further, AAP Punjab Chief Spokesperson Malvinder Singh Kang took to Twitter to share the Lufthansa statement to call out the claims as fake news, adding that the aim was to slander and badmouth CM Mann. Speaking to the media in Chandigarh, Kang further said that the controversy was created by the "dirty tricks department of our political opponents" to defame Mann. "They cannot digest that CM Mann is working hard to get investment in Punjab. The CM is returning as per schedule. He was to land here on Sunday night, and he has already landed in Delhi," he added, according to a report by The Tribune.
Mann had been in Germany for an eight-day visit, during which he met business executives in Berlin, Munich, and Frankfurt to seek investment in Punjab. CM Mann reportedly changed his flight schedule from Frankfurt on Saturday, September 17, at the last minute, instead opting to take a flight on Sunday, September 18, night, which put him in Delhi on Monday, September 19. This seemed to have started off rumors that CM Mann was in an inebriated state and was asked to deplane from the aircraft, fuelled by a report by India Narrative. The report quoted an anonymous alleged eyewitness who claimed that they saw CM Mann on the flight and said that he had "imbibed excessive alcohol" and was unsteady on his feet, requiring his wife and security personnel to support him. This Indian co-passenger further claimed that despite Punjab government officials asking Mann to be allowed to fly, Lufthansa officials did not permit it. Accordingly, CM Mann's and his entourage's baggage had to be removed from the aircraft, which caused a four-hour delay, the co-passenger added.
The report was picked up by several of CM Mann's political opponents, including Shiromani Akali Dal (SAD) leaders Sukhbir Singh Badal and Harsimrat Kaur Badal, and Congress leader Partap Singh Bajwa, who attacked him for being "drunk" and bringing embarrassment on Punjabis. Bajwa demanded Mann's resignation, adding that Union Civil Aviation Minister Jyotiraditya Scindia should ask for a report from Lufthansa and make them public. The Hindu, too, published a report quoting an eyewitness who said that a person resembling CM Mann had boarded the Lufthansa flight along with four or five people but deboarded soon after. According to the eyewitness, the pilot announced that some passengers had left and that there would be a delay owing to their baggage being removed from the aircraft.
Several news outlets reported on the last-minute change, carrying insinuations that it was because Mann was inebriated. As the media reports and the politicians' allegations picked up traction, people on Twitter also began sharing claims about CM Mann being drunk, leading to the hashtag #WasMannDrunk trending even on Tuesday morning. However, as proved there is little evidence to show that Mann was drunk on the flight, and his behavior led to the delay in flight.
The Tribune reported that state government officials said that despite arriving at the Frankfurt airport, CM Mann was unable to board the flight because of a health condition. This flight change caused him to miss the first ever AAP national conclave being held in Delhi. However, he was able to attend the same through video conference during its concluding session on Sunday, September 18, evening, AAP chief spokesperson Saurabh Bharadwaj said.
AAP leaders Kuldeep Dhaliwal and Meet Hayer also held a press conference, noting that anyone can have health issues and called the allegations meaningless and fake.
A surprise candidate, Bhagwant Singh Mann became Punjab's Chief Minister in March 2022 after AAP swept the Assembly election. He had earned the image of drinking too frequently, so much so that his colleague and AAP MP Harinder Singh Khalsa had once urged the Lok Speaker to change his seat away from Mann who allegedly reeked of liquor in the Parliament too. In 2019, Mann had publicly pledged to give up alcohol at an AAP rally.
The verdict:
According to Punjab government officials, Punjab CM Mann was unable to fly according to schedule on Saturday, September 17, because of a health condition. His decision not to take the flight had nothing to do with the delayed departure of Lufthansa's flight, which, as the airline has clarified, was because of another delayed flight and an aircraft change. Therefore, we have marked this claim false.