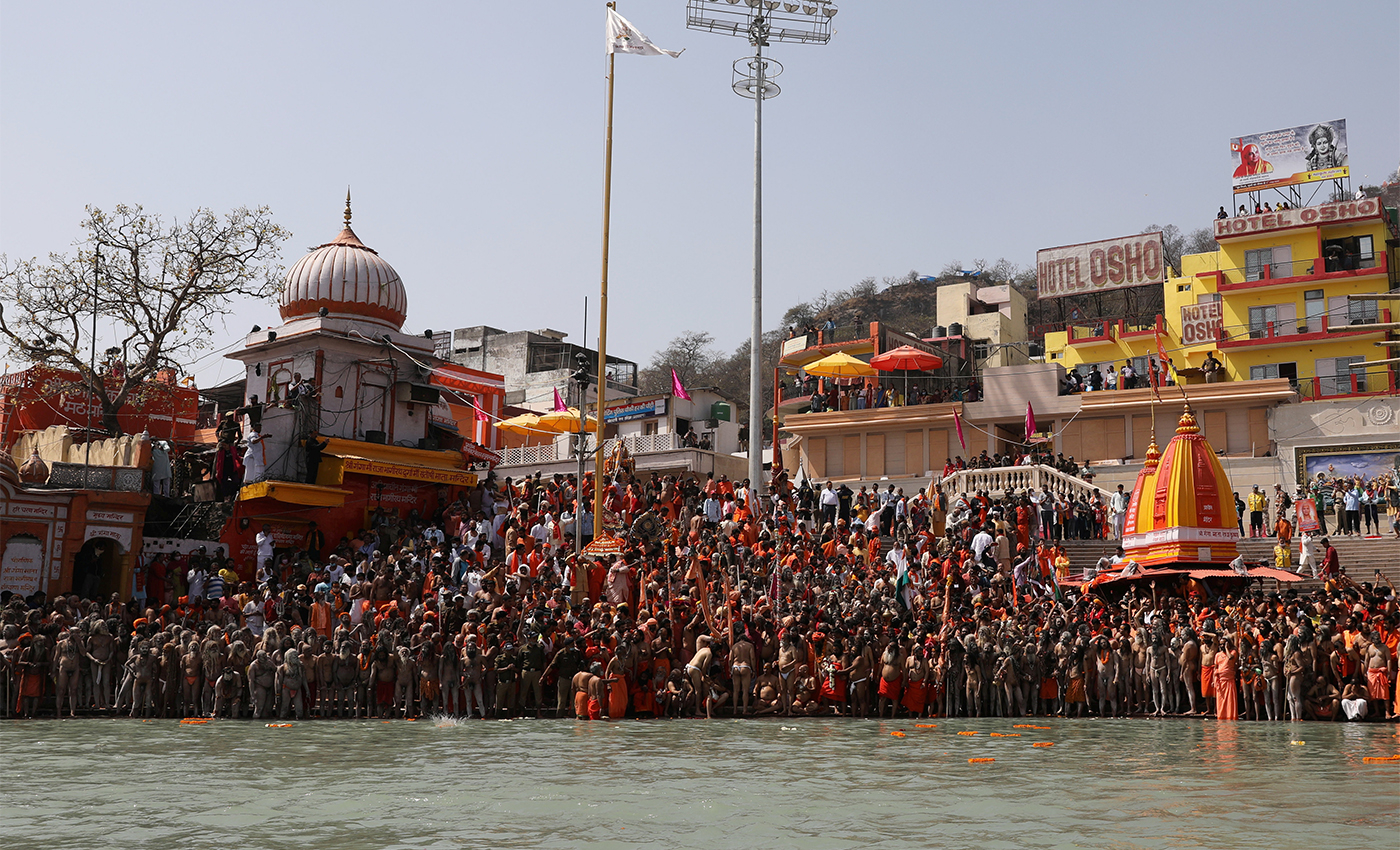 An old image of Amit Shah and Yogi Adityanath taking part in the Kumbh Mela is falsely shared as a recent one.
India is struggling to contain a surge in COVID-19 cases in the country. In the meantime, thousands of devotees gathering at the banks of the river Ganga for the Kumbh Mela became a taking point, and some even referred to the event as a "super-spreader" event. Upon prime minister Narendra Modi's call to keep the event symbolic, the organizers chose to keep the number of participants to a minimum.
Several images and videos about the Kumbh Mela held in Haridwar, Uttarakhand, have gone viral. One such image circulated on social media claimed it as a recent picture of Home Minister Amit Shah and UP CM Yogi Adityanath taking a holy dip at the Kumbh Mela in Haridwar. However, the claim made in the post is false.
We found that News18 and Hindustan Times previously published the same image. The photo shared in the post was captured when Amit Shah and Yogi Adityanath took a holy dip at Kumbh Mela 2019 in Prayagraj. This is in no way related to the Kumbh Mela 2021 held in Haridwar.
Therefore it is clear that an old photo is circulated with a false narrative to show that two of the top BJP leaders took part in the Kumbh Mela 2021, violating the COVID-19 protocols imposed by their own government.
Reference links
Hindustan Times
News18