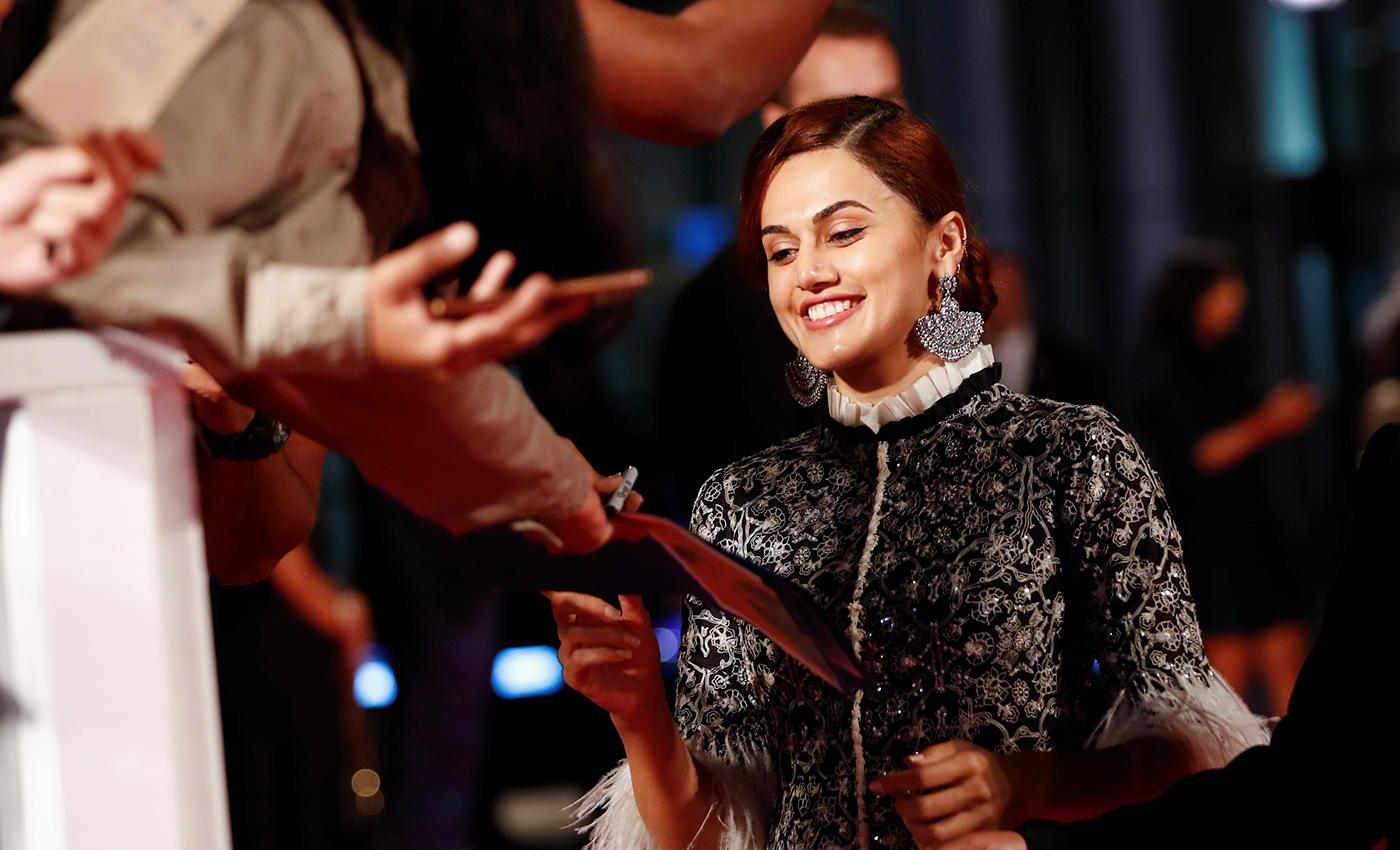 The alleged discrepancies were found after IT officials raided 28 locations in Mumbai, Pune, Delhi, and Hyderabad.
On March 4, 2021, the Income Tax department officials claimed that they have found "large illegal transactions and suppression of income worth Rs 650 crore" by Bollywood actor Taapsee Panni and director Anurag Kashyap, the Indian Express reported.
On March 3, the IT department officials conducted raids and search operations at different locations in Mumbai, Pune, Delhi, and Hyderabad. According to the IT officials, raids were conducted at 28 premises, including residences and offices. The searches were also held at offices of production house Phantom Films, which was co-promoted by Kashyap and producers and Madhu Mantena and Vikas Bahl.
In a press brief released by the Central Board of Direct Taxes, the Dept of Revenue said that the raids were conducted following alleged tax evasion by firms connected to Kashyap, his former business partners, Pannu, and two talent management firms-Exceed Entertainment and Kwan Entertainment.
"Evidence of huge suppression of income by the leading film production house compared to the actual box office collections has been unearthed. The company officials have not been able to explain the discrepancy of around Rs 300 crore", Surabhi Ahluwalia, official spokesperson of the CBDT, was quoted in the release.
Two days after the raids, Finance Minister Nirmala Sitharaman said that the duo was raided previously, but nothing came out of it then. "The same persons were raided in 2013 as well, but no issue was made out then as it is being done now," The Hindu quoted her as saying.
Two days after the raids, actor Pannnu took a dig at the IT officials and addressed the allegations made against her. In a series of tweets, the actor said no bungalow in her name in Paris, nor are any receipts of Rs. 5 crore payments to her, Times of India reported. She even said that no raid had taken place in 2013 on her property.
After the raids, the IT officials claim to have gathered some hard disks, a vast amount of digital data, emails, and WhatsApp chats which are being investigated.
Therefore, the claim that the Income Tax department found discrepancies of Rs 650 crores after raids on Taapsee Pannu and Anurag Kashyap is True.