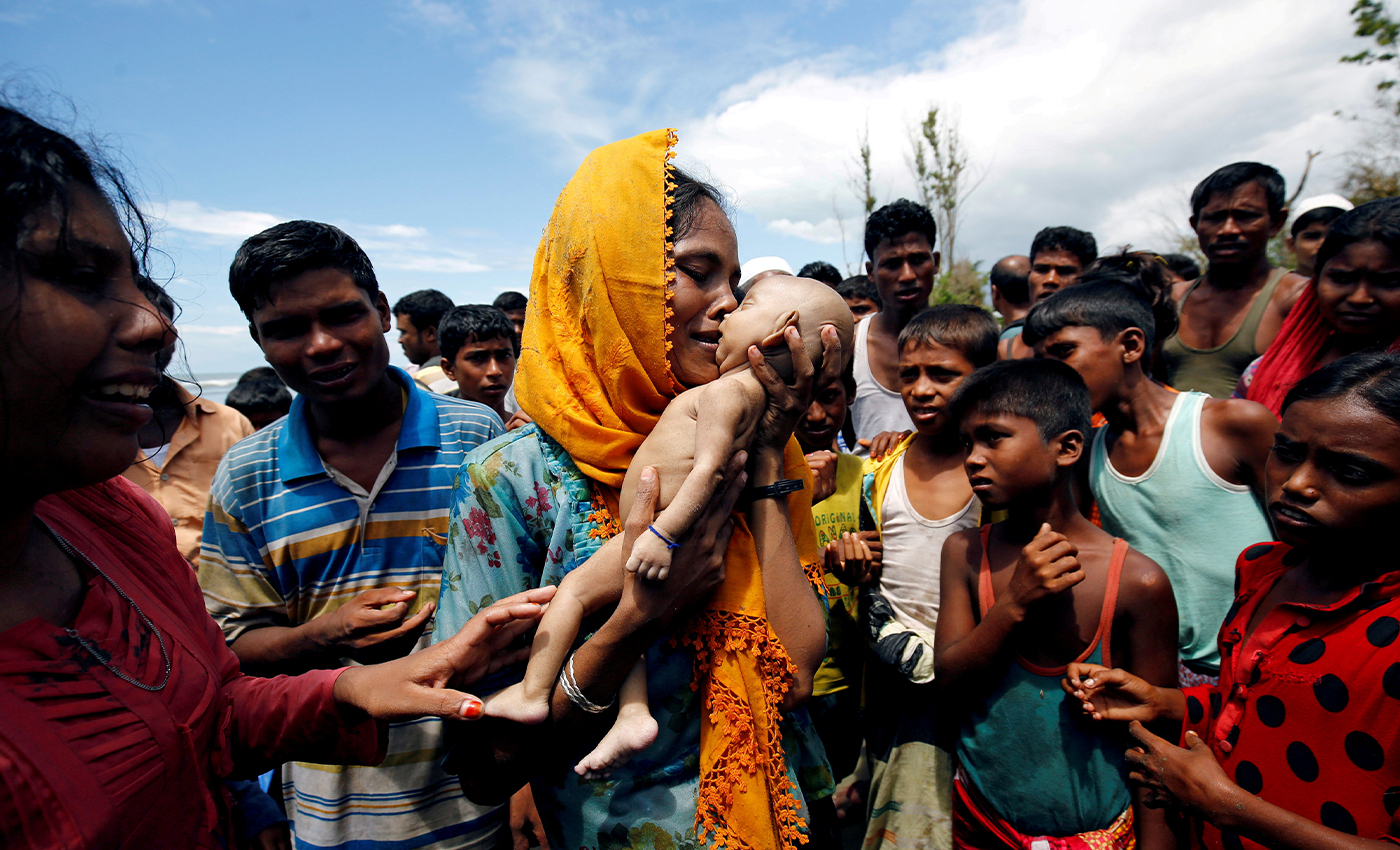 Authorities in India-controlled Kashmir have sent 168 Rohingya refugees to a holding center as part of an exercise that began on March 6, 2021.
On March 7, 20201, the Associated Press reported citing the police that Authorities in Indian-controlled Kashmir have sent at least 168 Rohingya refugees to a holding center. The police said that it was part of a broader move aimed at deporting thousands of refugees living in the region.
Inspector-General Mukesh Singh told AP that the exercise began on March 6 following a directive from the region's home department to identify Rohingya living in the southern city of Jammu. Singh said around 5,000 Rohingya Muslims have taken refuge in Jammu in the past few years. "All of them are illegally living here and we have begun identifying them. This process is to finally deport them to their country," he said.
Officials have called hundreds of Rohingya to a stadium in Jammu, taking their personal details and biometrics and testing them for the coronavirus. A jail has been converted into a holding center in the outskirts of the city, and at least 168 Rohingya have so far been sent there, the report said.
More than 1 million Rohingya have fled violent persecution in their native Myanmar and are currently mainly living in refugee camps in Bangladesh. An estimated 40,000 Rohingya have taken refuge in parts of India. Fewer than 15,000 are registered with the U.N. High Commissioner for Refugees. Many of them have settled in Muslim-majority areas in India, AP said.
The claim that 15,000 Rohingya Muslims have been sent to detention centers in Kashmir has been doing the rounds on pro-BJP Facebook groups on social media in the light of the upcoming assembly elections to push the narrative that the BJP-led government at the center is taking active steps to curb the problem of illegal immigration. While it is true that the administration has started the exercise of sending Rohingya refugees to deportation centers, the number is nowhere close to what is being quoted in social media posts.