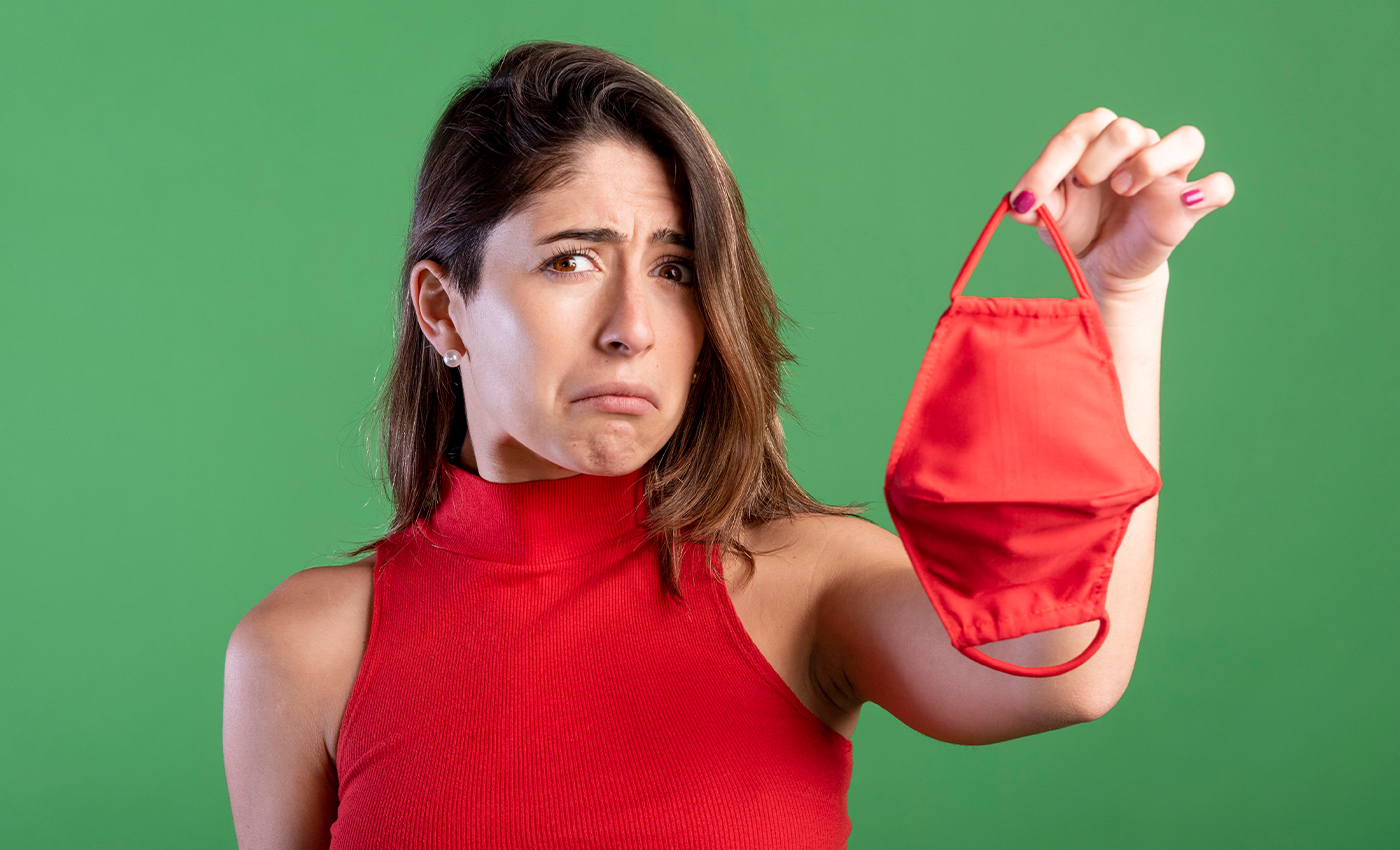 President Trump misleadingly quoted the CDC report. The report does not state that 85 percent of mask-wearers contract COVID-19.
During a town hall on October 15, U.S. President Donald Trump claimed that, according to a Centers For Disease Control and Prevention (CDC) report, 85 percent of people wearing masks catch coronavirus. However, the president seems to have misinterpreted the report. He misleadingly quoted a figure of 85 percent, implying that the figure refers to the overall U.S. population percentage. However, the report never stated that 85 percent of the people who wear masks catch coronavirus.
The study, which was published on September 11, 2020, looked at the behavior of 154 symptomatic people who had tested positive for the coronavirus in July and 160 people who reported symptoms but tested negative in the same month. The study found that 85 percent of the 154 people who tested positive said they had worn a mask either "always" or "often" over the 14 days before contracting the virus. This is where the 85 percent figure comes from.
Furthermore, what Trump did not mention was out of the 160 people in the study who had tested negative, 88.7 percent said they had worn a mask either "always" or "often."
The report stated that the analysis was restricted to the participants without known close contact with a person with confirmed COVID-19. The report further stated that patients were more likely to report dining at a restaurant or going to a bar/coffee shop. It said, 'exposures and activities where mask use and social distancing are difficult to maintain, including going to places that offer on-site eating or drinking, might be important risk factors for acquiring COVID-19'. The study found that "close contact with persons with known COVID-19 or going to locations that offer on-site eating and drinking options were associated with COVID-19 positivity."
According to a CDC report titled "Considerations for wearing masks," published on August 7, it has recommended that people wear masks in public settings and when around people who don't live in your household, especially when other social distancing measures are difficult to maintain. The report stated that masks might help prevent people who have COVID-19 from spreading the virus to others.
The COVID-19 pandemic has given rise to a lot of potentially dangerous misinformation. For reliable advice on COVID-19, including symptoms, prevention, and available treatment, please refer to the World Health Organization or your national healthcare authority.