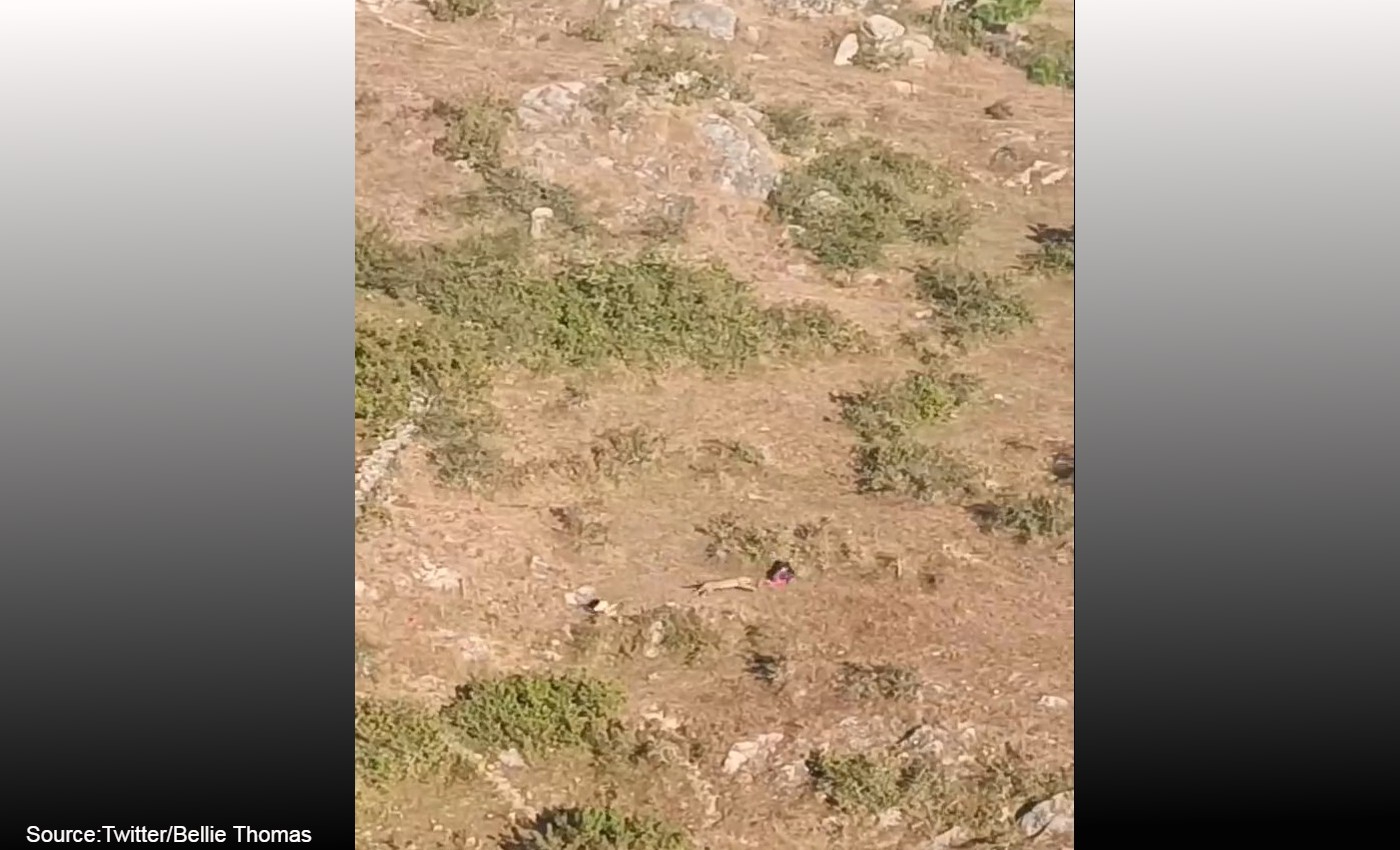 The video of a leopard attacking two women is from Uttarakhand. Though leopards were spotted in Bengaluru last week, the video is not from the city.
Context
Leopard sightings in and around Bengaluru last week have kept officials of the forest department on their toes. According to a report by The Times of India, three leopards were spotted on November 29 in outer Bengaluru, close to the Turahalli Forest area in Kengeri, while one was spotted in Meenkunte in north Bengaluru the same day. While the forest department is on high alert and has launched combing operations, several residents are in panic mode. A leopard attack in Mysuru district on December 02 that left two people dead is adding to their fear and anxiety even as forest officials maintained that there had been no new sightings in the outskirts of Bengaluru.
Amidst such developments, a video of a leopard attacking two women is circulating on social media, claiming that the incident occurred in Bengaluru's Turahalli Forest area. The video shows two women in a hilly pasture trying to run away as a leopard chases them. In no time, the leopard attacks one of the women leaving her to roll down the slope before pouncing on the other woman and eventually running away.
In Fact
On conducting a reverse image search with one of the keyframes of the viral clip, we found that the video is not from Karnataka. The same video was shown on the Hindi News channel TV9 Bharatvarsh, and the news report was shared on its YouTube channel on November 29, 2022. According to the report, two women were attacked by a leopard in the evening hours of November 28 in Dwarahat block of Almora district of Uttarakhand. A spectator witnessed the incident and recorded it in a video. The news report mentioned that no deaths were reported.
The same video was also uploaded on Times Now Navbharat YouTube Channel on November 29. The video caption (originally in Hindi) read: "Leopard terror in Uttarakhand's Almora, whole village in panic | Leopard Attack, Viral Video |."
Skand Shukla, a journalist at Jagaran News, tweeted the same video on November 29, 2022, and wrote in Hindi, "A leopard attacked two women who had gone to collect wood and fodder in Dwarahat block of Almora district of Uttarakhand on Monday afternoon. Both of them narrowly escaped the leopard attack." While Logically couldn't independently verify the exact timinmgs of the incident, it is evident that the viral video is from Uttarakhand and not Karnataka.
According to Hindustan Times (HT), three other incidents of leopard attacks were recorded in Almora districts since November 24. After a 58-year-old man was mauled to death in one of these incidents, Uttarakhand wildlife officials arranged for shooting down the man-eater leopard on December 5. In the far-flung city of Bengaluru, forest officials have installed cages in areas where leopards were spotted earlier, another HT report said.
The Verdict
The viral video of the leopard attack is from Almora, Uttarkhand, and has been incorrectly shared as footage from a track in Bengaluru. Therefore., we mark this claim false.