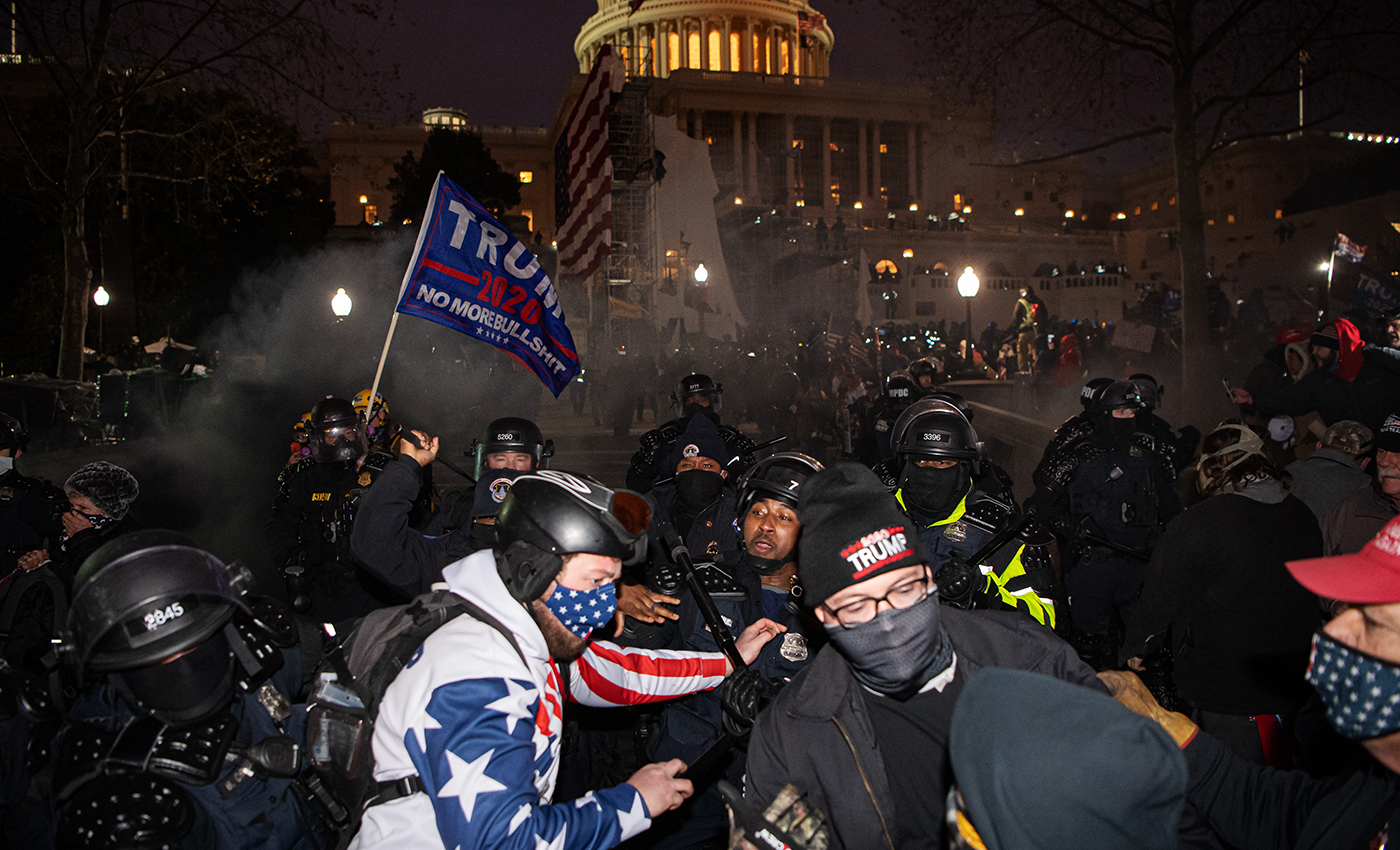 Though he did not explicitly said that the storming was "justified", Trump did not condemn the violence.
Democratic challenger Joe Biden won the 2020 U.S. presidential election. Congress confirmed Biden's victory on January 7, after a violent pro-Trump mob stormed the U.S. Capitol in protest against the results the day prior. The siege left five people dead and many more injured.
Since election day, Trump and his allies have repeatedly made baseless allegations about voter fraud, as well as filing lawsuits that have all been dismissed, rejected, or withdrawn. Since December, Trump has been encouraging his supporters to gather in Washington D.C. to protest the election results.
When a rally gathered on January 6, Trump addressed them and urged his supporters to march towards the U.S. Congress building. He said, "We fight like hell, and if you don't fight like hell, you're not going to have a country anymore." According to the New York Times, "the president's speech was riddled with violent imagery and calls to fight harder than before. By contrast, he made only a passing suggestion that the protest should be nonviolent, saying, 'I know that everyone here will soon be marching over to the Capitol building to peacefully and patriotically make your voices heard.'"
Afterward, violence erupted and Trump then posted a video on Twitter filmed at the White House asking the rioters to go home. He said that "I know your pain, I know you're hurt. We had an election that was stolen from us. It was a landslide election, and everyone knows it, especially the other side. But you have to go home now. We have to have peace. We have to have law and order."
Although Trump asked for peace after violence had erupted, he empathized with the mob by saying, "We love you, you're very special" and "I know how you feel." He also tweeted later, saying that "a sacred landslide election victory is so unceremoniously & viciously stripped away from great patriots who have been badly & unfairly treated for so long."
Though Trump did not say the word "justified", Trump did not explicitly condemn the violence. Instead, he empathized with the mob and justified the protestors' actions by stating that the 2020 presidential elections had been "stolen". The video was later deleted from Twitter, citing community guidelines violations, and his account was soon permanently suspended.
Reference links
Forbes
The Independent
PolitiFact