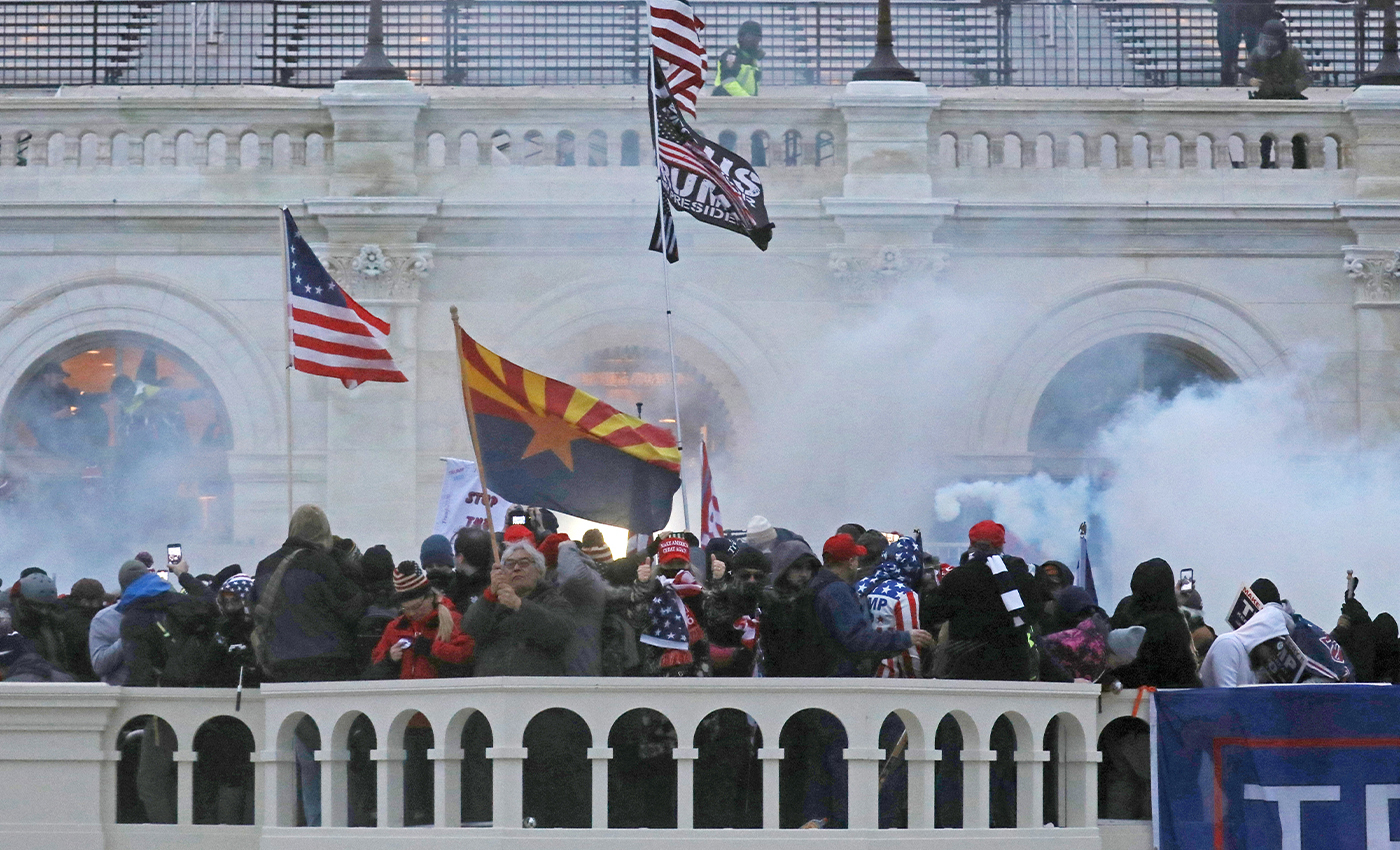 Officer Daniel Hodges was violently attacked at the Capitol Hill riots.
A viral video from the riot of January 6, 2021, shows rioters attacking MPC Officer Daniel Hodges. The officer is visibly frightened, injured, and asking for help. In an interview on WUSA9 after the riot, Hodges said rioters beat him to the ground, stole his equipment, and tried to gouge out his eyes.
"They were calling us traitors, shouting at us, telling us to remember our oath, and eventually, they attacked us," Hodges said. "There was chaos. Someone managed to get his thumb in my eye and start gouging my eye." The exact nature of Hodges' injuries is unknown, but the police officer has made a full recovery.
Sixty-five of the 850 police officers responding to the riot were injured. Senior police officers said that the number is far greater, with many officers refusing to report injuries.
Rioters stormed the Capitol Building following a rally by former President Donald Trump, in which he contested the election result. Trump called his supporters to action to support false claims that the election had been "stolen" from him. Right-wing extremists and white supremacists were among the rioters. Five people died in the attack.
Reference links
C-SPAN
Twitter
NBC News