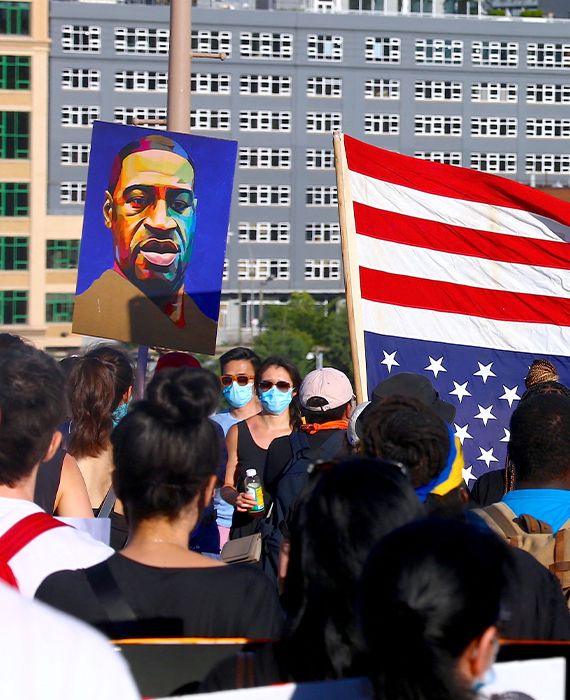 BLM NY Leader Hawk Newsome released new blueprint for change including Black Panther style armed patrols, but did not declare war on police.
Hawk Newsome's new blueprint for change in New York's BLM chapter was unveiled at Times Square on June 6. The blueprint includes - mobilizing its supporters to develop a trained military arm to confront and defend its communities from police brutality directly. The new blueprint escalates the war that he feels has been waged on and against black people. Modeling the Black Panther Party of the 1960s, the chapter will be installing peace officers for self-defense in communities, and the peace officers will be armed. Instead of working with the police, they see themselves teaching black communities how to police their communities.
The new chapter is consulting Special Forces and military advisors and plans to raise a 'war chest' and a headquarter in an unused church in New York. The new blueprint also includes aims such as fair housing, economic empowerment, nurturing of entrepreneurship, and overall equity, and access amongst black communities. It provides education, especially in law, to learn how to use it as a tool for change, and in history to understand what they feel the American education omits. The organization also aims to feed the poor and push legislation in government.
Newsome believes that the rioters and looters need to be treated and understood with empathy, refusing to call an end to it. He believes that BLM and rioting are a product of how the black community in America is treated. Though his chapter is supported by celebrities and high worth individuals such as Rihanna and her brand Fenty Beauty and Nick Cannon, he stresses that his movement will not be taking any corporate dollars, and continue to be funded only by small donations from regular people of all colours. Holding a law degree and experience as a project manager at a law firm before becoming a full-time activist, Newsome has made the New York chapter of BLM one of the most effective in the world, with its 19-year-old president Nupol Kiazolu ranked as the second most influential young activist after Greta Thunberg.