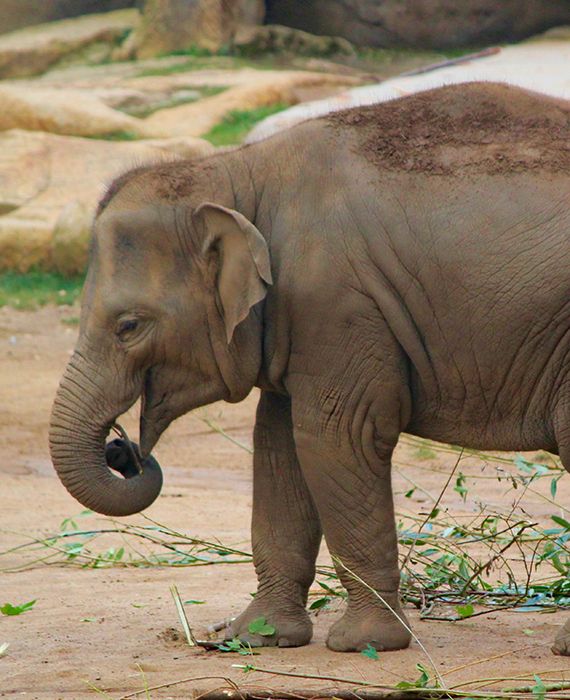 One man has been arrested for alleged involvement in setting up a snare of cracker-stuffed fruit to scare wild boars. The elephant had eaten the fruit
On May 27, 2020, officials of the forest department of Kerala confirmed that a pregnant wild elephant died standing in the river Velliyar at the Palakkad district. The elephant sustained injuries after eating a pineapple stuffed with fireworks. The animal had strayed from the Silent Valley forest into a nearby village in search of food. The officials first spotted the injured animal on May 23, 2020, and two days later, the elephant was seen standing in the river.
Efforts to take her out of the river with the help of trained elephants went in vain. A wildlife officer confirmed that she was very weak as she had not been able to eat or drink water for two weeks owing to the injuries on her jaw. She collapsed before she could be taken out of the stream.
The firecracker-filled pineapples are used by villagers to protect their fields against wild boars. The practice has been widely condemned and is illegal. On June 5, the Kerala Forest Department arrested one person for his alleged involvement in the death of the pregnant elephant. The accused is one of the three persons who was taken into custody for questioning on June 4. Palakkad Superintendent of Police G Siva Vikram told media that the accused worked as a rubber tapper at a plantation in the district. The man reportedly told interrogators that the snare was set up to scare wild boars.