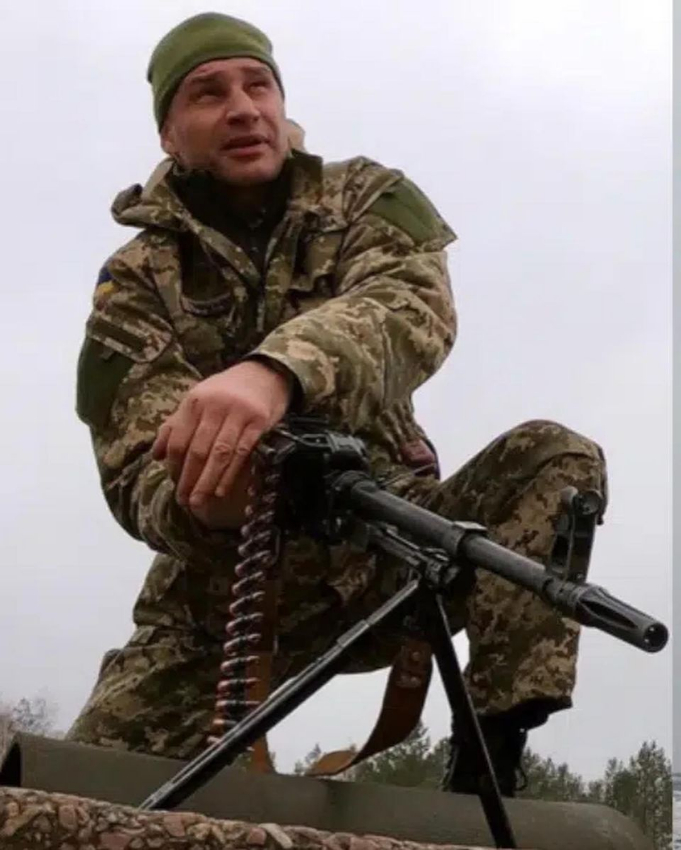 This picture was actually posted on Klitschko's Instagram in March 2021.
Several widely shared social media posts expressing support for Ukraine are being posted alongside a photo of the mayor of Kyiv, Vitali Klitschko, dressed in camouflage gear and kneeling behind an automatic firearm.
These posts are misrepresenting the image as having been taken recently on the front line of the war in Ukraine, when in fact, the photo was shared by Klitschko on his public Instagram in March 2021, when he participated in a military drill with Ukrainian reserve forces.
Despite the false use of this image, Klitschko has indeed been fighting alongside Ukrainian troops in defense of his city.
Reference links
BBC News
Logically
Twitter